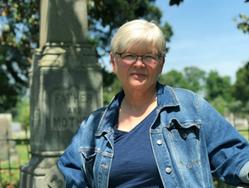 photo: Laura Flanders
Mab Segrest writes, organizes and teaches from Durham, N.C., and is Fuller-Maathai Professor Emeritus at Connecticut College. The New Press just released a 25th-anniversary edition of her classic text on antiracist organizing, Memoir of a Race Traitor, which narrates her work fighting the far right in North Carolina in the 1980s. Her study of Georgia's state mental hospital, Administrations of Lunacy: Racism and American Psychiatry at the Milledgeville Hospital, will be published in February 2020.
On your nightstand now:
Just finished: Jacquelyn Dowd Hall's Sisters and Rebels: A Struggle for the Soul of America and Joy Harjo's An American Sunrise Poems (so glad she is Poet Laureate). Long overdue to read: Octavia Butler, Parable of the Sower. And, as always, the latest of Jacqueline Winspear's Maisie Dobbs mysteries.
Favorite book when you were a child:
My favorite books as a child were the ones that my mother would read to my brother and me every night before we went to bed, all lying there on the bed in a row with her in the middle. For a while, we read them every year, until we laughed together far before the punch lines. My favorite, as best as I can remember, was titled The Indians and the Okee, and I haven't found it since.
Your top five authors:
Very top is Toni Morrison, for the brilliance with which she transformed our understanding of storytelling and of U.S. history. I've always loved the duo of Carson McCullers and Tennessee Williams and revisit them periodically to "renew my sense of horror." Having recently moved back to Durham, N.C., I am reading through Pauli Murray, the local (Episcopal) saint: The Firebrand and the First Lady by Patricia Bell-Scott.
Book you've faked reading:
Too many to name.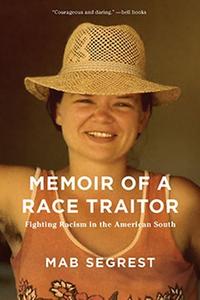 Book you're an evangelist for:
Patricia Bell-Scott's new edition of Pauli Murray's Song in a Weary Throat.
Book you hid from your parents:
To Kill a Mockingbird--when my mother found me reading it, she felt she had to explain both sexual intercourse and rape, both of which by then I had already figured out.
Book that changed your life:
The Collected Poetry of W.B. Yeats
Favorite line from a book:
"I have always depended upon the kindness of strangers." Blanche DuBois, in Tennessee Williams's A Streetcar Named Desire, says as she misrecognizes the doctor in the white coat come to take her to the state asylum. Having just finished a book on southern state hospitals, I am particularly sensitive to such strangers.
Five books you'll never part with:
William Faulkner, Absalom, Absalom!
Carl Jung, Memories, Dreams, Reflections
Carson McCullers, The Member of the Wedding
Ann Patchett, Bel Canto
William Blake, Songs of Innocence and Experience
Book you most want to read again for the first time:
Toni Morrison, Beloved