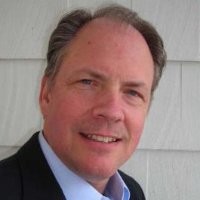 Larry Norton
Larry Norton, executive v-p and general manager at Independent Publishers Group, will retire December 31, after nearly 40 years in book publishing. Norton joined IPG in 2016, when the company acquired INscribe Digital to expand technology solutions for its publishing partners and to provide IPG's clients with a digital distribution platform.
"Larry Norton has made an enormous contribution to IPG by ensuring that the acquisition of INscribe Digital has been a success," said IPG CEO Joe Matthews. "He has been a true champion of the value and benefits of e-book and print-on-demand publishing for our publishing partners. He will leave a legacy of profitable business initiatives that will position IPG for growth for years to come. His nearly 40 years of industry experience will be greatly missed."
Prior to joining IPG, Norton held several high-level positions in the industry, most notably senior v-p of merchandising at Borders Group and president of sales and distribution at Simon & Schuster. He began his career as a marketing assistant at Basic Books in 1981.