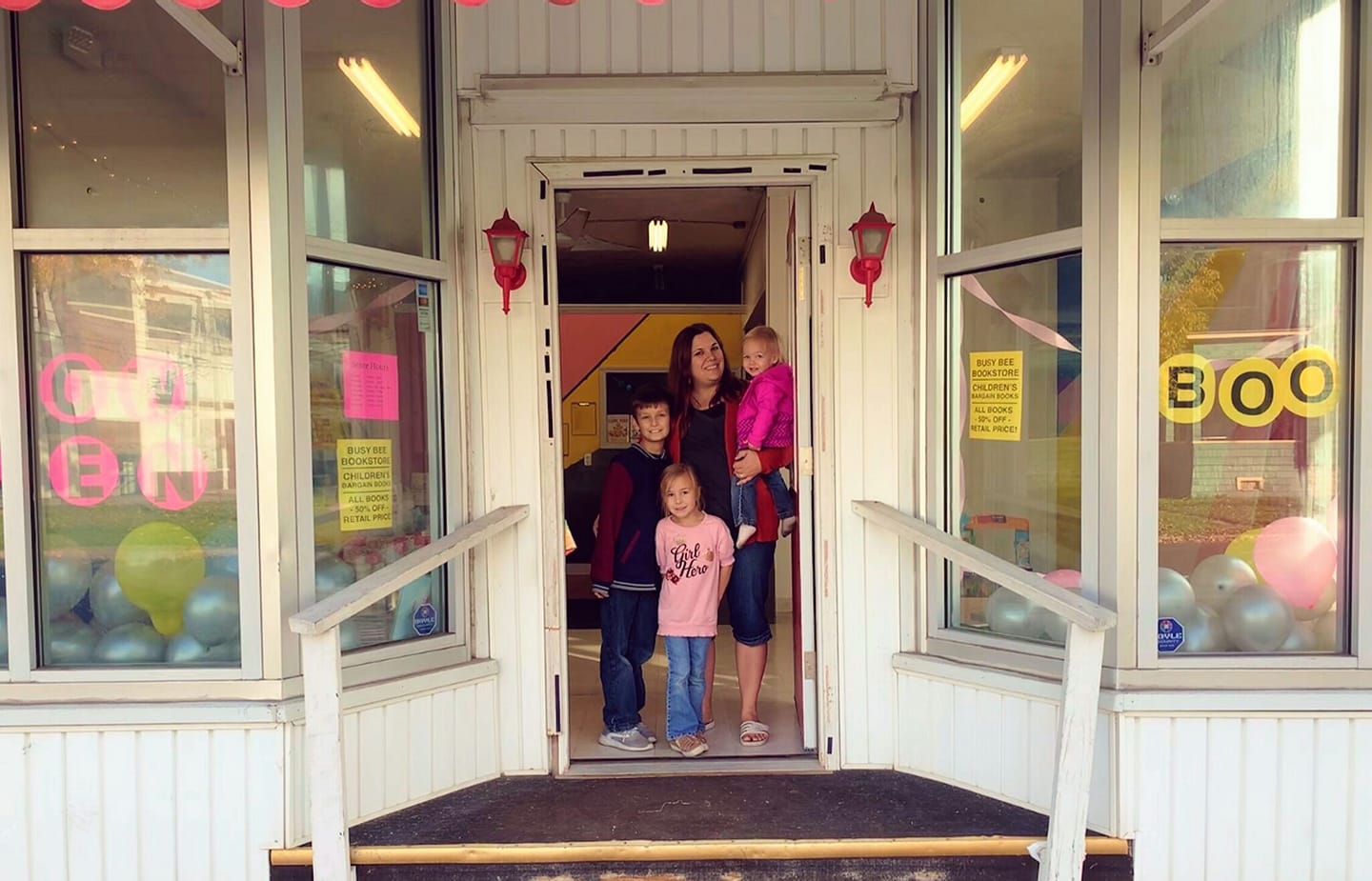 Busy Bee Bookstore has opened at 209 Washburn St. in Lockport, N.Y., as "a retail business that will sell children's literature, as well as a limited selection of adult nonfiction. All books will be available at 50% off their retail price. Our mission is to provide affordable literature to children, parents, and educators to help foster a love of reading in our community."
Owner Holly Edwards wants to "help ensure economically distressed children are better able to develop a love for reading," the Union-Sun & Journal reported, adding that the shop primarily sells bargain books.
"Retailers overstock books... and the publishers resell them at a reduced price," she said. "It's just really important the books are affordable for the kids in the neighborhood." A mother of three, she became interested in opening up a bookstore after coordinating literary events at Roy B. Kelley Elementary School last year.
Edwards told the Union-Sun & Journal she believes the reduced prices will help her business succeed in an age of increased digitization of books: "I'm hoping because the prices are lower that we'll still be able to make sales."