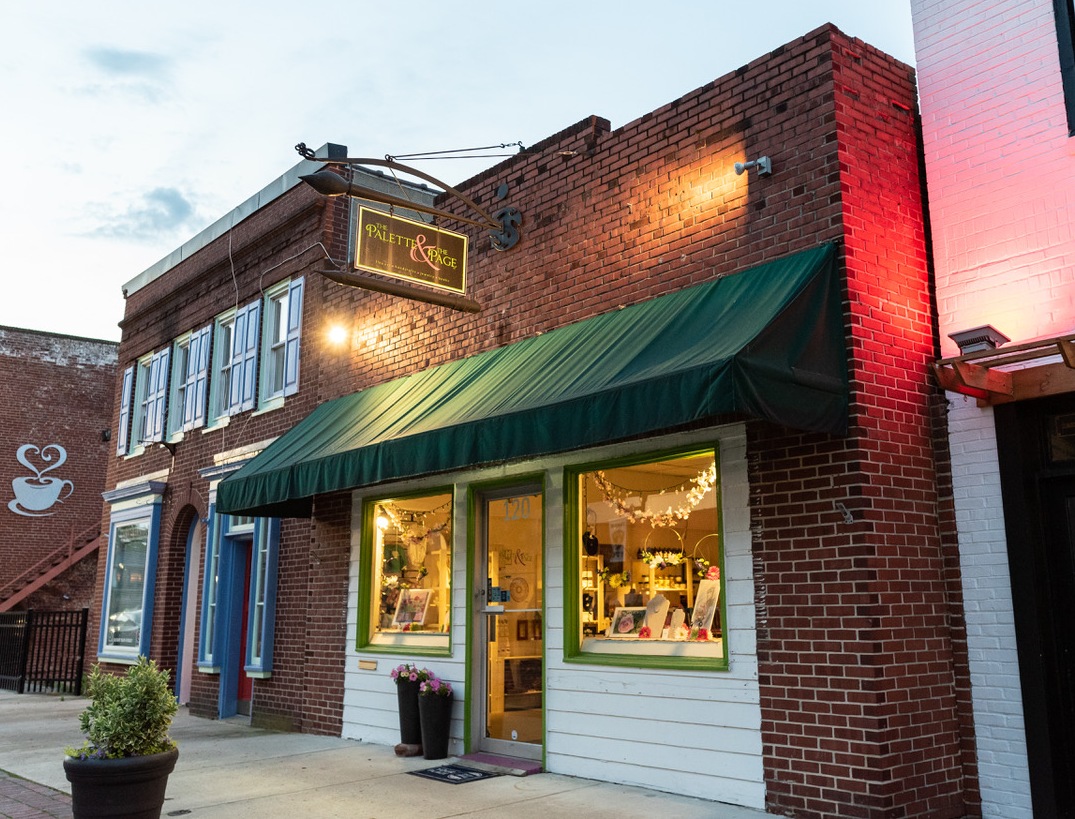 Congratulations to the Palette & the Page, Elkton, Md., the art gallery and bookstore that is celebrating its 10th birthday tomorrow, Saturday, November 9. Events begin at 10 a.m., with "the ribbon cutting that it never received when it first opened a decade ago," the Cecil Whig wrote, followed by coffee, food and live music.
Every 30 minutes the Palette & the Page will raffle off artworks and books donated by member artists and authors. Anyone who visits the store will receive a raffle ticket; additional raffle tickets can be obtained by presenting a receipt from a purchase made that day from any downtown Elkton store.
At 4 p.m., owners Patti Paulus, Janet Youse and Lynn Strano-Whitt will hold a grand drawing for a $100 gift certificate for the Palette & the Page. Afterward, everyone "will head a few doors down to Elk River Brewing Company where they will tap a new beer named in their honor: the Palette & the Page Pale Ale."
The Palette & the Page specializes in artwork and books created and written by local artists and authors.