On a Sunday afternoon near the end of October, author Holly Robinson and her book club in Newburyport, Mass., hosted bestselling author Anita Diamant (The Red Tent, The Boston Girl). That in itself may not be extraordinary; writers speak with book clubs all the time.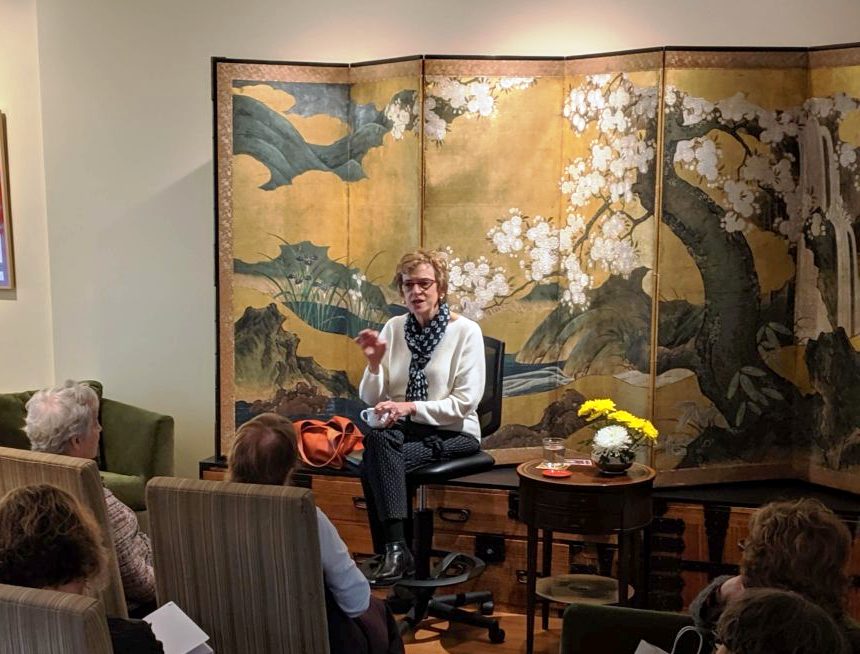 Anita Diamant (photo: Anne Easter Smith)
This gathering, however, was a little different. As Diamant observed in a q&a on Robinson's blog: "You can't change the world by writing, but you can add to the conversation and hope it helps."
Her appearance was connected to a fundraising initiative launched last summer by Jessica Keener, author most recently of Strangers in Budapest. Under the social media hashtag #AuthorsAgainstBorderAbuse, she had posted a call for fellow writers to donate consultation time in exchange for their clients contributing to organizations fighting immigrant detention at the border. More than 40 authors initially agreed to volunteer their time, a number that has increased dramatically since then. As of October 1, $17,000 has been raised.
In a recent Facebook post highlighting the Diamant event, Keener noted: "With the holiday season upon us, consider hosting an author as a gift--in exchange for $100 or $200 or more to the American Civil Liberties Union; the Refugee and Immigrant Center for Education and Legal Services, the International Rescue Committee or Team Brownsville. It's a wonderful way to give back."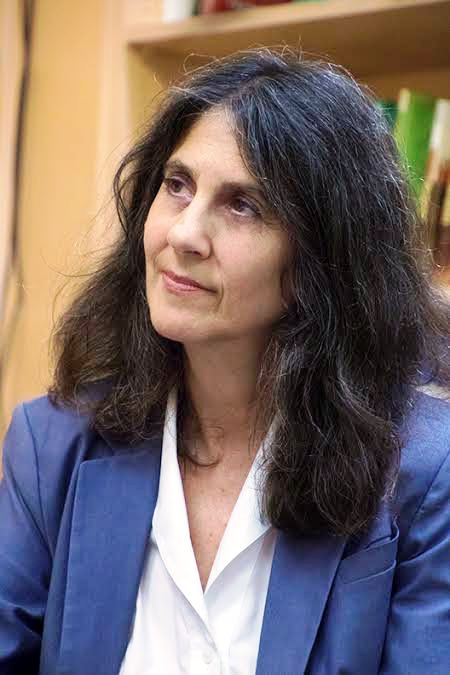 Jessica Keener (photo: Roger Gordy)
Recalling the genesis of #AuthorsAgainstBorderAbuse, Keener said, "On July 1, with Independence Day looming, I reached a bursting point about the kids in cages and border abuses. Freedom for all? I couldn't take it anymore. I had to do something--and why not something that used my skills to benefit others as a community. I am a writing consultant at GrubStreet here in Boston. What if published authors offered their writing or editing services or a book club visit in exchange for a donation to one of the organizations working to fight border abuse?"
Another inspiration for launching the project was the fact that "my father was a Jewish Army man in WW2, who helped liberate Dachau concentration camp," she observed. "As his daughter (he is no longer alive), I feel a responsibility to speak up and take action against injustice. #AuthorsAgainstBorderAbuse is one way to speak up and act against what I believe are egregious border abuses--tearing families apart, isolating and depriving young, innocent children of their basic rights."
Keener initially contacted about 30 author friends and everyone said yes. "Early supporters Randy Susan Meyers and Jenna Blum gave me confidence to really go for it," Keener noted. "In two days, #AuthorsAgainstBorderAbuse was about 40 strong. Then the Boston Globe put a mention in the Sunday paper on July 3. I have no idea how that happened but that inspired another 100 authors to enlist. We have mega New York Times bestsellers, debut novelists, memoirists, essayists, and all genres on the list."
Participating authors have included Gina Frangello ("Thrilled to be a participating author, but/and this thing will only make a true and larger difference once we all collectively have clients whose fees we are able to donate en masse. Let's make it happen!"), Maryanne O'Hara ("I am part of #authorsagainstborderabuse. We are donating our consultation time in exchange for donations to groups fighting the horror of children in cages and other border abuse (ACLU, RAICES, PenAmerica + others.") and Jenna Blum ("I just finished my 2nd consult for #AuthorsAgainstBorderAbuse.... We intend to keep this plate spinning until the camps are CLOSED.... Erica freaking Jong is doing this! DON'T BE DESPONDENT ABOUT THE CAMPS. Protest = saying you won't abide inhumanity. Resistance = disrupting inhumanity. Let's LEVEL UP.")
Lara Wilson's Be Well Here and its authors collectively raised $2,000 (as a result of a matching gift by IRC); and Linda Schreyer's Slipper Camp raised $1,125 for the ACLU.
"It was incredible," Keener said. "With the holiday season upon us, I'm hoping people will think about enlisting an author or inviting an author to their book club in exchange for a donation to ACLU, RAICES, IRC, Team Brownsville and others. What a perfect holiday gift. It's been a wholly positive experience for everyone involved. I wish I could raise $17 million, but we all have to start somewhere. For now, I'd like to cross the $20,000 mark before the end of the year. "