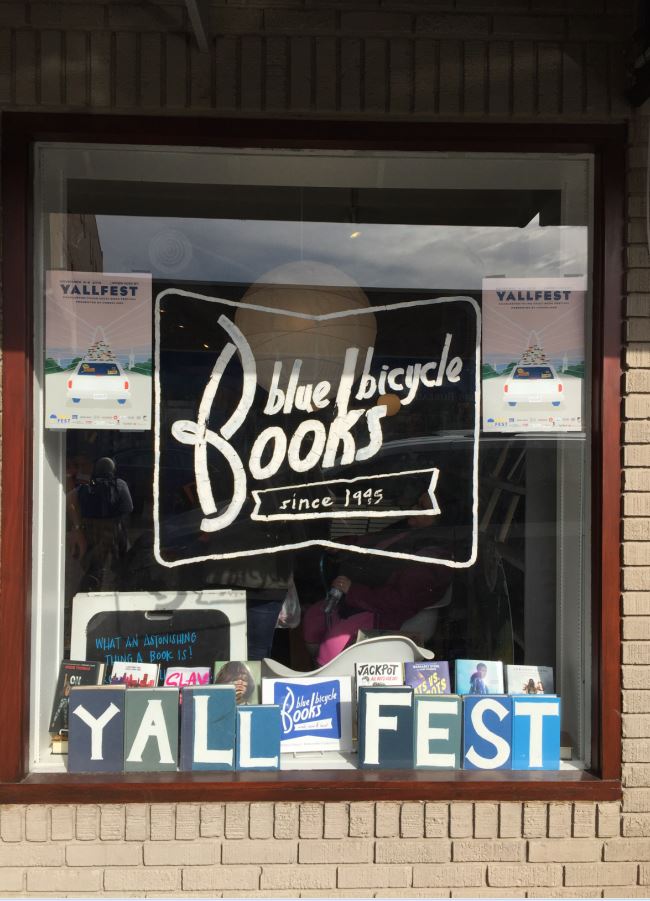 As Jonathan Sanchez, owner of Blue Bicycle Books and executive director of YALLFest, the annual Charleston, S.C., young adult book festival, tells the story, it started with authors Margaret Stohl and Kami Garcia. "In early 2011," the two were in town "touring [for] book two in their Beautiful Creatures series.... It was their third visit to town, and thanks to the fast-moving nature of young adult literature and their engaging personalities, we were already thick as thieves." The previous November, Blue Bicycle Books had served as bookseller for a successful general-audience book festival and had even hosted some panels; Sanchez suggested Stohl and Garcia come back that fall with "a group of friends from the YA world and we'd have the YA side of that festival at the store. Kami and Margie said all we needed to do was order the books and throw a big party for the authors in a cool old house. Within a couple weeks, they had 25 authors, mostly New York Times bestsellers. When that other book festival folded, we just kept going." YALLFest is now a separate nonprofit organization with a mostly separate staff from the bookstore. "But we are deeply intertwined," Sanchez said. "Basically, the store thinks of it as one of our author events, only with 70 authors and 22 venues."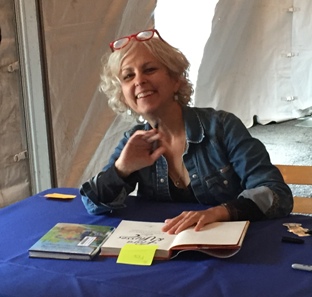 Kate DiCamillo signing during YALLCrawl.
And YALLFest is an event. Nearly 70 authors and approximately 12,000 fans attended the festival this past weekend in Charleston's historic district. The "YALLCrawl," a pub crawl but with books instead of booze, kicked off the festivities on Friday afternoon: 14 authors were located at various venues around the city, and fans bought books from Blue Bicycle Books and brought them to their favorite creators for greetings and signings. The crawl ended at 3 p.m., in time for fans to attend the Fierce Reads Fierce Friday event (giveaways, games and food), the Penguin Teen Red Carpet Preview or the Disney Foodie Fun-atics competition hosted by Corrie Wang, a YA author and Charleston restaurateur. With Wang as game show host, three Disney authors--Dhonielle Clayton (The Everlasting Rose), Zoraida Córdova (Incendiary) and Kwame Mbalia (Tristan Strong Punches a Hole in the Sky)--battled three local chefs--Shuai Wang of forthcoming Jackrabbit Filly, Jen Choi, the eat & drink editor of Charleston magazine, and Cynthia Wang, founder of Life Raft Treats--in book and food-related competitions.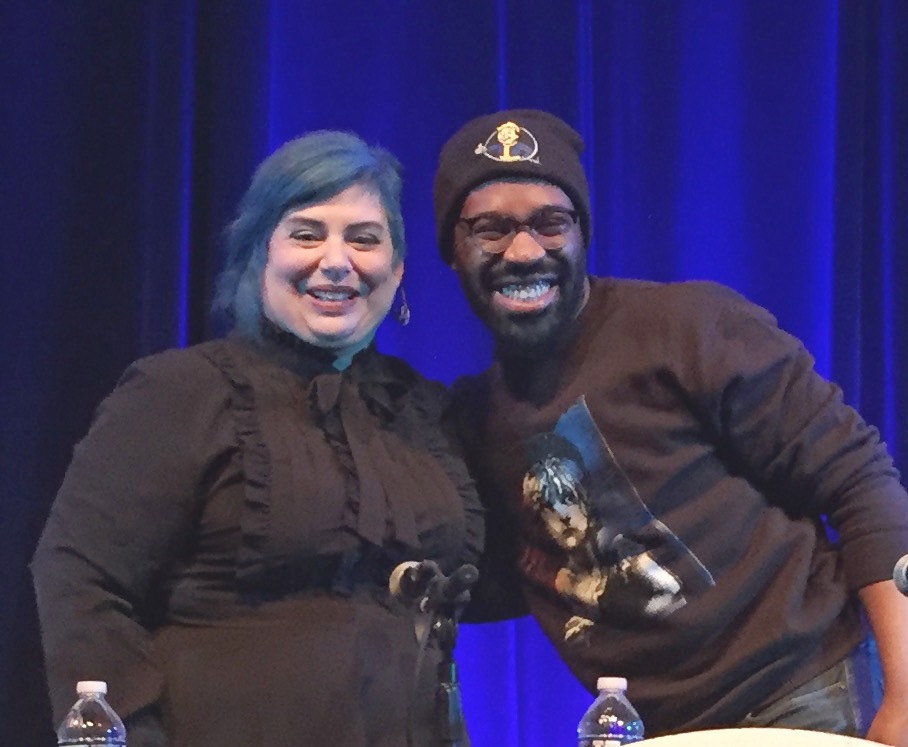 Holly Black and Tochi Onyebuchi
The Saturday schedule offered a plethora of activities, with nearly 40 panels (plus author signings) held every hour from 10 a.m. to 6 p.m. at four locations around the city. As the festival's opening keynote, Veronica Roth moderated a conversation between Holly Black (The Queen of Nothing, Little, Brown) and Tochi Onyebuchi (War Girls, Razorbill) in Charleston's Music Hall. It's a special treat to attend a book chat about "process" that both enlightens and entertains, and Black and Onyebuchi, knowing their audience, delivered. Onyebuchi: "I hate revising. It's terrifying to me." Black's response? "Revising is like cleaning the toilet--you can't make it worse."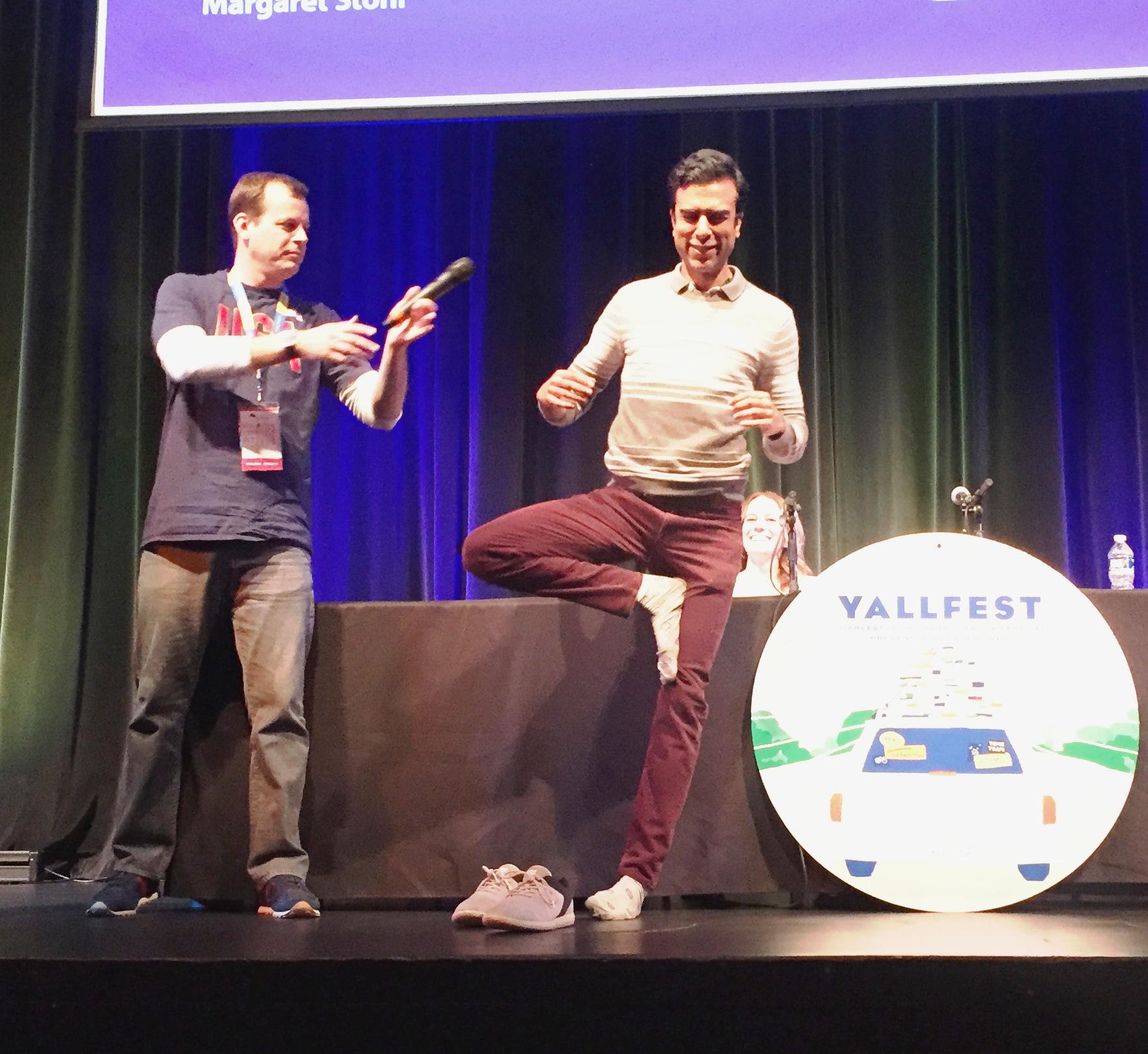 Truth or Dare: Brendan Reichs (l.) with Soman Chainani, who is holding a yoga pose while trying to spell the name of his book backwards.
The Charleston Music Hall, as well as three other venues across the city, held back-to-back panels throughout the day with titles like "We're Fans First," "Truth or Dare" and "Powers and Magic and Magic Powers." Authors Angie Thomas, Stephanie Garber, Maurene Goo, Veronica Roth and Adam Silvera chatted about their first fandoms, media they're currently excited about and things they got into only because of their books (Thomas admitted that because of Starr, the protagonist of her book The Hate U Give, she now owns around 200 pairs of Jordans). Soman Chainani moderated the middle-grade focused "Truth or Dare" panel that featured Brendan Reichs, Ally Condie, Margaret Stohl, Kwame Mbalia and Kate DiCamillo. However, "I think truth is boring," Chainani told the audience of young fans, "so really it's 'Dare or Dare.' " Panelists and children from the crowd became towel mummies (Reichs forgot to bring the toilet paper), gave political speeches in made-up languages and tried to spell the titles of their books backwards while holding yoga poses.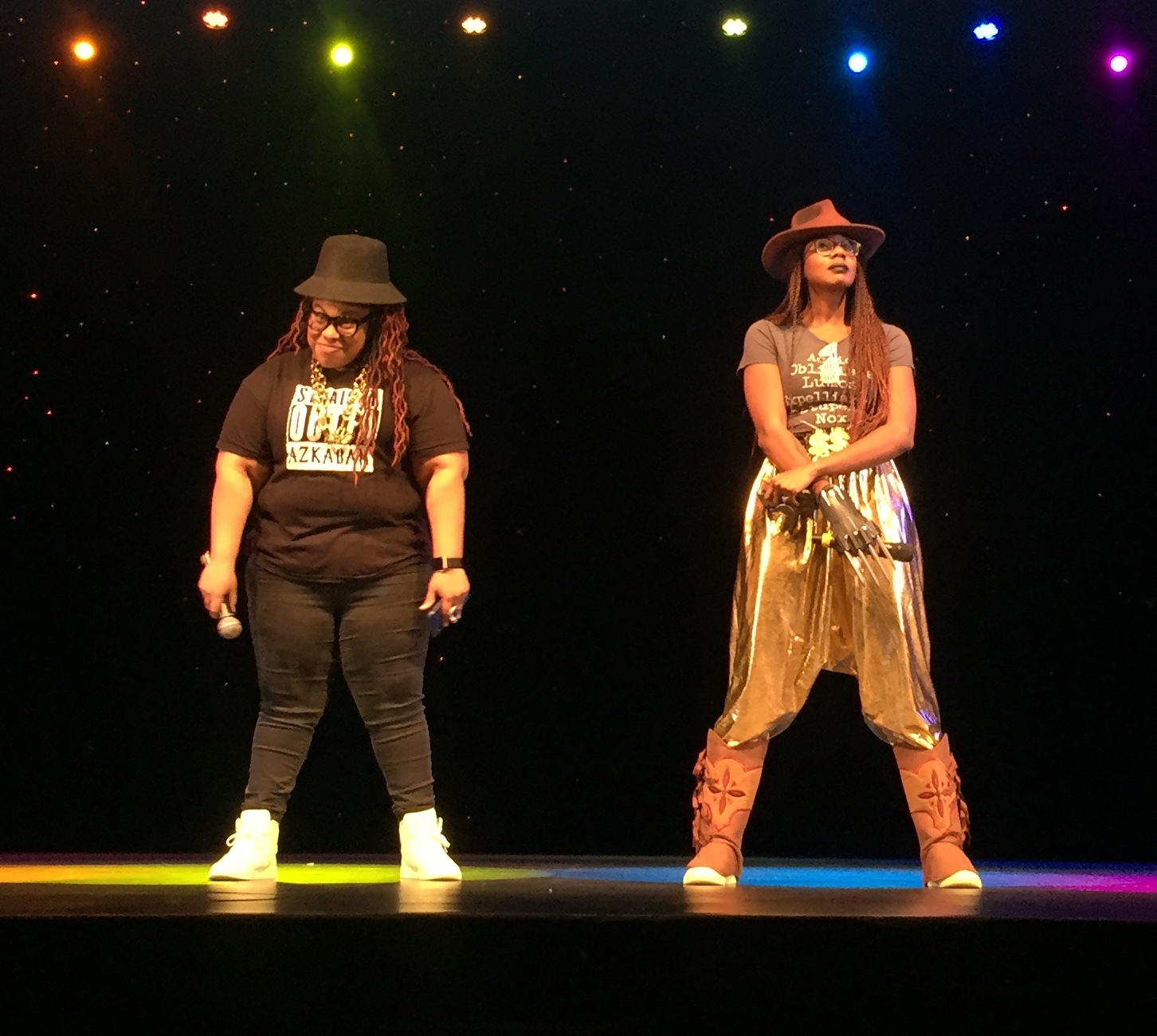 Angie Thomas and Nic Stone
On Saturday evening, Karen M. McManus (Two Can Keep a Secret, Delacorte) and Stephanie Garber (Finale, Flatiron) played a game--Magic and Murder: Choose Your Own Keynote--as their closing keynote for YALLFest. With audience participation, the two used teen TV shows (Riverdale, Glee, The OC) as topics for a Jeopardy!-style contest. And YALLFest 2019 ended with what appears to be the Main Event for every YALLFest: the YA Smackdown. Hosted by Angie Thomas and Nic Stone, every author who attended was given some stage time to delight the fans by embarrassing themselves. Some read a piece of very early work written in segments called "Juvenalia," some played games that involved blindfolds and mayonnaise, others performed popular songs with new, book-related lyrics. YALLFest attendees--fans and authors alike--had a blast.
As for the behind-the-scenes, Sanchez says, "We had author Melissa de la Cruz come in heavy the second year and start our sponsor program. Since then, both YALLFest and our sister festival YALLwest (started in 2015) have raised well over $1,000,000. We have to turn away sponsors." Most of all, Sanchez feels grateful: "The fans are so passionate, they really bring the energy every year, and I can promise you that the authors and the organizers feel the same way. Everyone on our team is pouring their heart into YALLFest. It's gotten better each year, more diverse, more fun, more of everything." --Siân Gaetano, children's and YA editor, Shelf Awareness