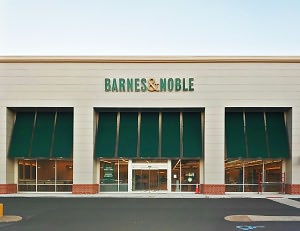 Barnes & Noble's Town Center, Virginia Beach, Va., location reopened last week following a redesign, the Virginian-Pilot reported. The store, which closed in April, now features a more open design, shorter bookshelves and a smaller footprint, though the location still carries around 25,000 titles.
"It's a smaller space, but it's a more efficient space," Frank Morabito, B&N's v-p of stores, told the newspaper. "When you walk in, the books are the heroes."
During the redesign, the store was trimmed from 27,000 square feet to around 17,000 square feet, with a new Mediterranean restaurant now occupying the vacated space. The store still carries plenty of sidelines such as toys, board games and vinyl records, but they've been reorganized into "discovery hubs." The location's cafe has also been expanded and now features more outlets and wireless chargers on the countertops.
The book selection, meanwhile, has been made easier to navigate, featuring more nooks and display tables rather than long aisles of shelves. And as part of a shift in focus since James Daunt took over as CEO, managers are now encouraged to adjust inventory based on their community's interests.