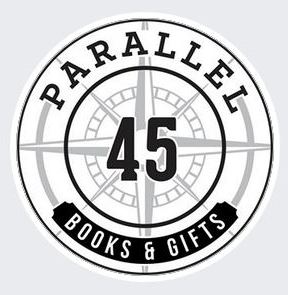 An open house will be held today at Parallel 45 Books & Gifts, Alpena, Mich., which changed both ownership and name recently "when local author and teacher, Chanda Stafford, and her husband Jeff, purchased the bookstore from local realtor Joanna Cooper," Alpena News reported. Cooper had bought Blue Phoenix Books in 2016 from original owner Kim Krajniak and "combined her love of reading and flare for interior design to create a new version of this beloved store."
Now renamed Parallel 45, the store "offers even more for shoppers, just in time for the holiday season," Alpena News wrote. Chanda Stafford "hopes to incorporate her passion for books with the local history and charm of Northern Michigan. For the past three weeks, they've been stocking the shelves with new titles for all ages, as well as unique gifts for the whole family."
In addition to new titles, Stafford has created a Michigan wall to celebrate books set around the state as well as a frequent buyer discount program and Poldark book club. She is also exploring the possibility of holding writing and publishing classes after the holiday season.