Independent booksellers lit up social media with #Indies First and #Small Business Saturday posts over the weekend. Here's a sampling: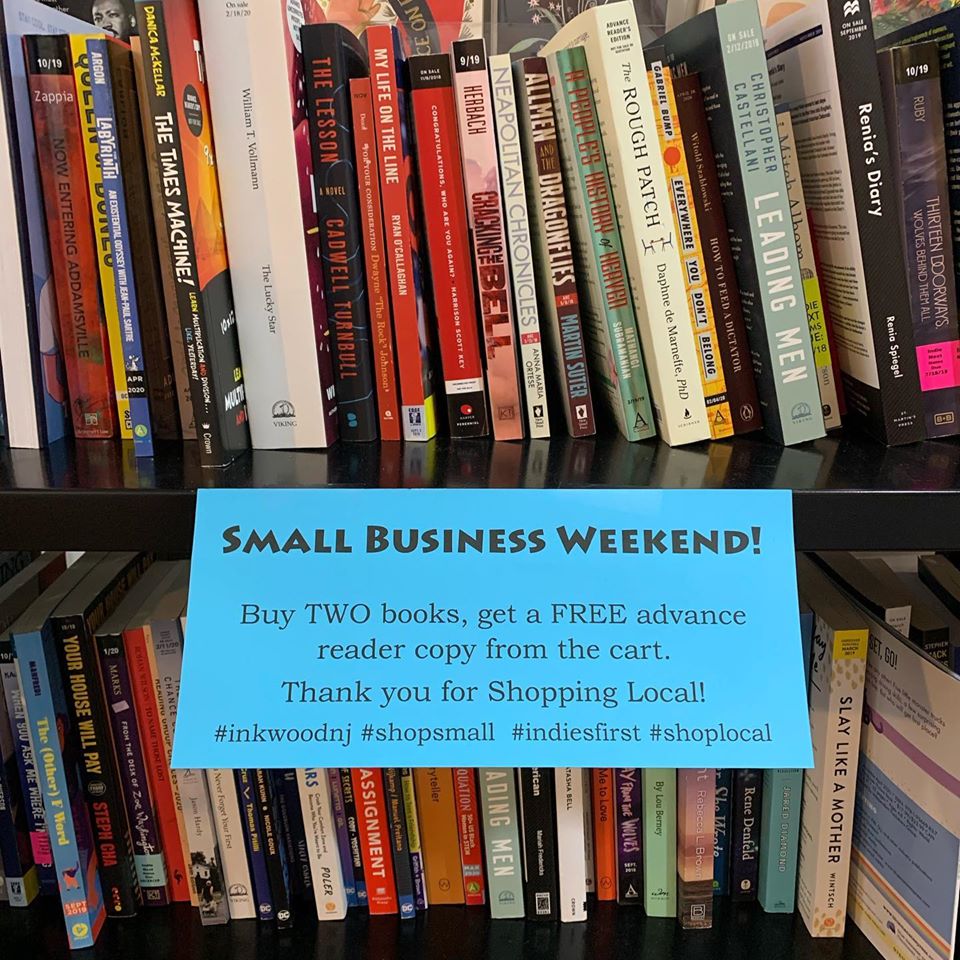 At Inkwood Books
Inkwood Books, Haddonfield, N.J.: "Small Business Saturday is hopping!... And the best deal of all--our commitment to doing our very best to continue to be your community bookstore, to contributing to your schools, teams, churches, and nonprofits, and to work hard to add value to your purchases every day, year round. Thank you for shopping small business today, and every day!"
Lion's Mouth Bookstore, Green Bay, Wis.: "The day has started off with a flurry of happiness here at the store.... Join us & happy Small Business Saturday!

Kramerbooks & Afterwords Café, Washington, D.C.: "You can't shop and drink wine at chain stores."
Whitelam Books, Reading, Mass.: "Small Business Tidings to all!"
Bookshop Santa Cruz, Santa Cruz, Calif.: "Thank you to everyone who stopped by Bookshop to say hi and take a picture with the Grinch today!..."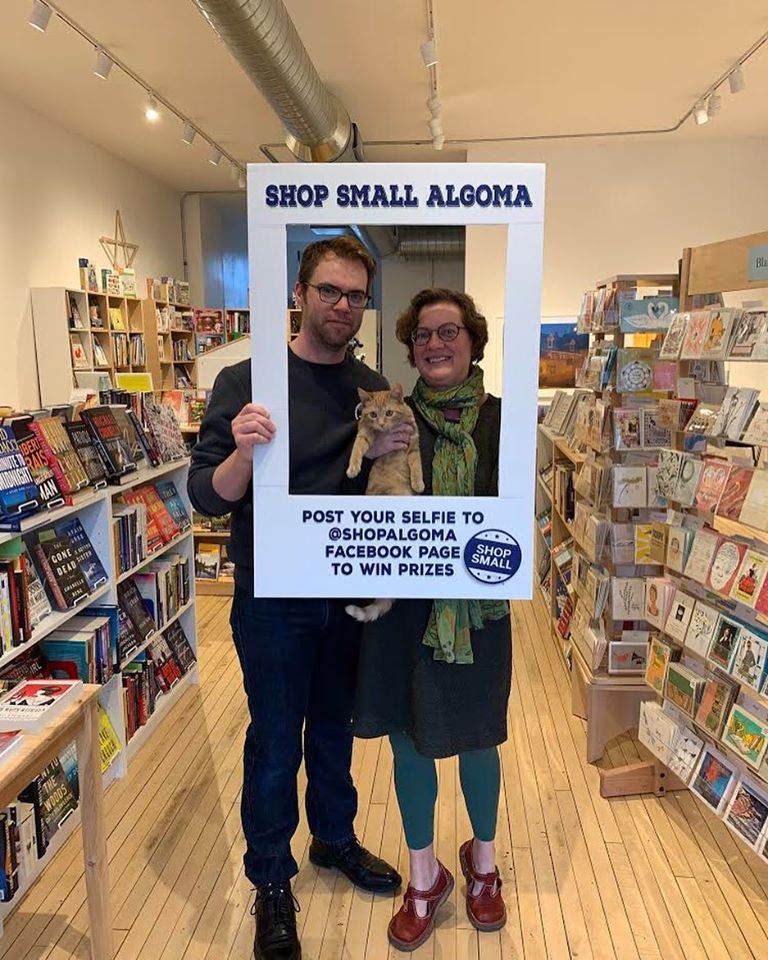 At Yardstick Books
Yardstick Books, Algoma, Wis.: "Yardstick invites you to shop small or shop big or what have you...."

The Bookshop, Nashville, Tenn.: "Whew! Thanks for all of the #shopsmall love today, y'all! Feeling mighty grateful and thankful...."
SubText: A Bookstore, St. Paul, Minn.: "Today is #smallbusinesssaturday and all of us here at Subtext want to take this opportunity to say that we are so very thankful for the wonderful community of Downtown St. Paul that continues to find new stories, new adventures, and new friends...."
Run for Cover Bookstore, San Diego, Calif.: "Small Business Saturday is off to a great start!... Thank you to our wonderful customers today and every day."

Watermark Books & Café, Wichita, Kan.: "Time to happy dance, #SmallBusinessSaturday is finally here!"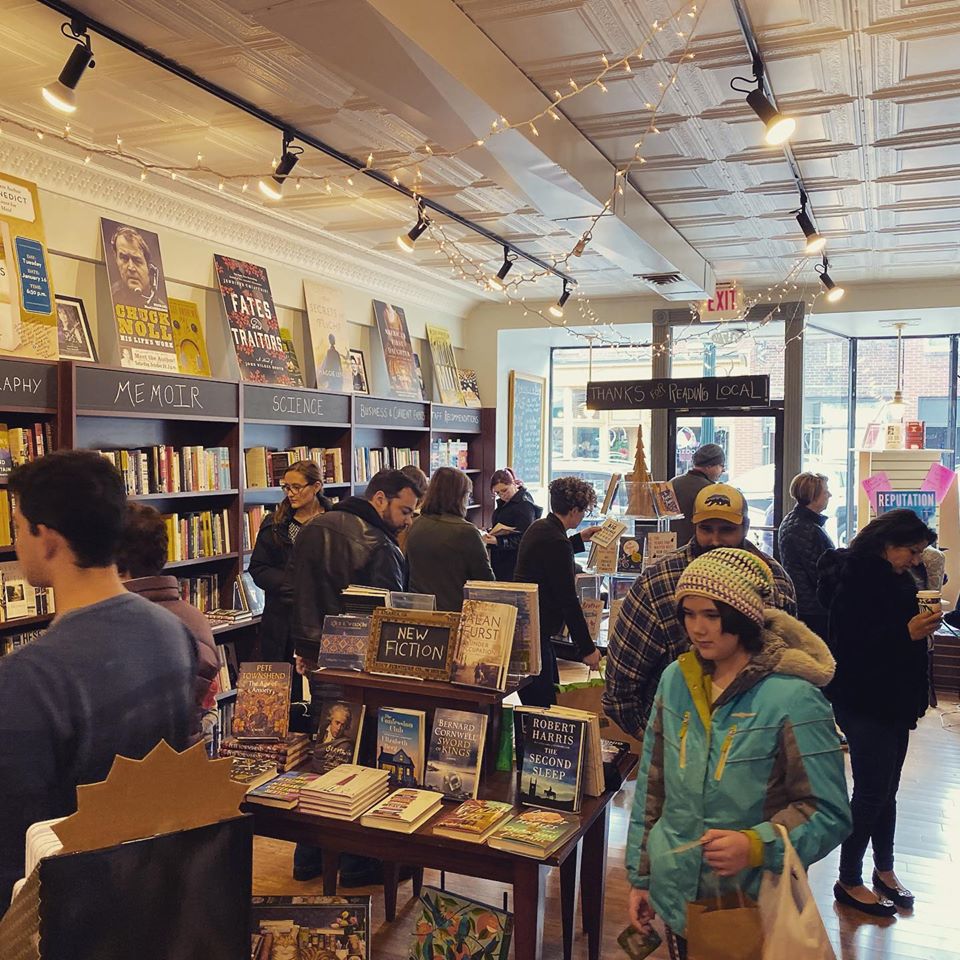 At Penguin Bookshop
Penguin Bookshop, Sewickley, Pa.: "It's such a great feeling to have a full, vibrant store. Thank you all for supporting us today and every day throughout the year!"
Story on the Square, McDonough, Ga.: "Good morning, McDonough! Are you ready to #shopsmall? We are! Come on in for swag and giveaways!"
Loyalty Books-Upshur Street, Washington D.C.: "Thanks for shopping with us this #smallbusinesssaturday @mayor_bowser and @brandonttodd! We're honored to be a local, black owned business in DC every day but especially today!"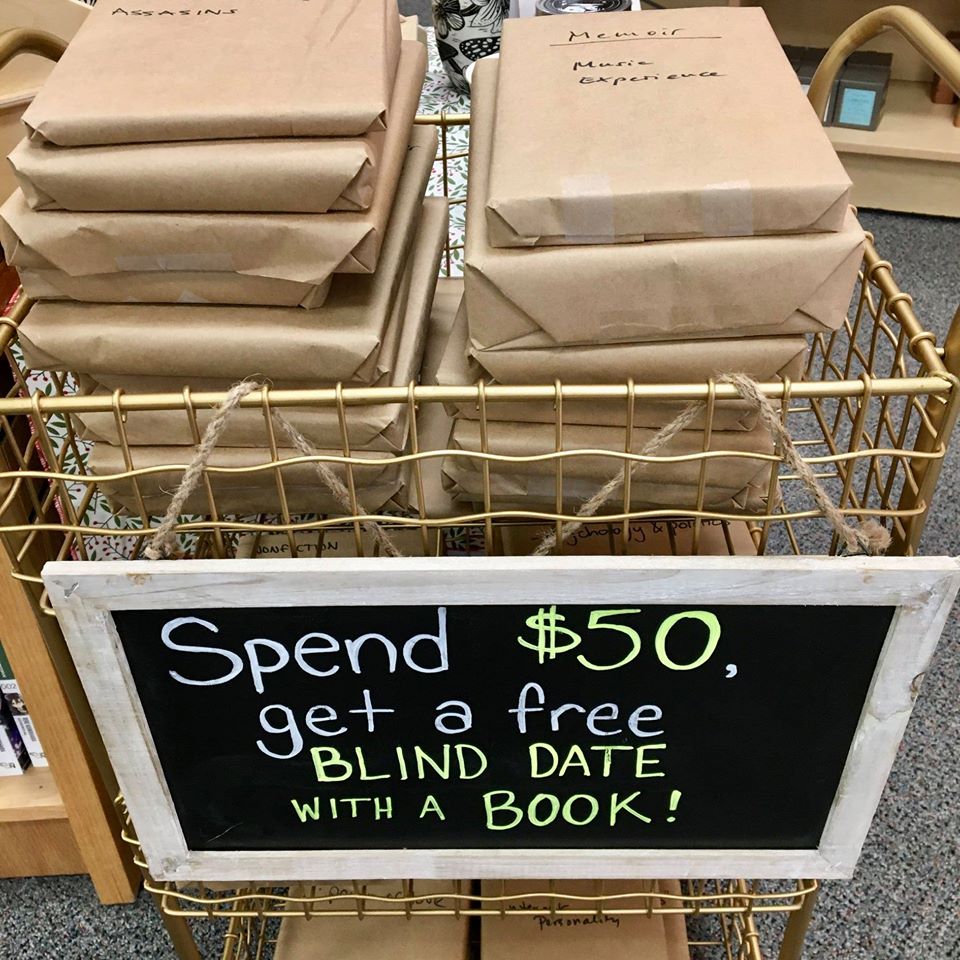 At Books & Mortar
Books & Mortar, Grand Rapids, Mich.: "It's Small Business Saturday, and we hope you all have time to come visit us! Thank you for supporting local."
Foggy Pine Books, Boone, N.C.: "The support & love we received this Small Business Saturday far & away exceeded our expectations. Thank you so much, from the bottom of our hearts...."
Boulder Book Store, Boulder, Colo.: "The cookies only lasted an hour, but we're grateful for our customers all day, every day! We hope that if you shop today, you Shop Small!"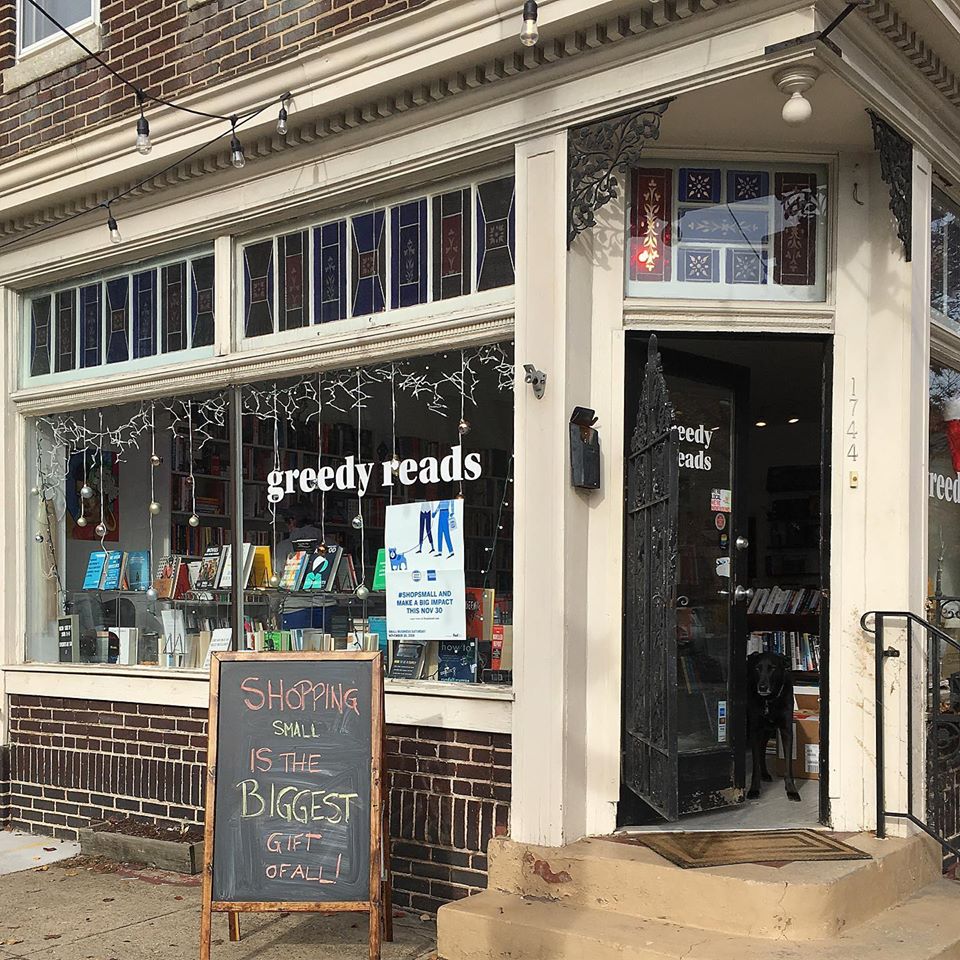 Greedy Reads, Baltimore, Md.: "Hey Baltimore, let's get out there and support all the small businesses that keep our neighborhoods and city creative, fulfilling, and exciting places to live!"
Subterranean Books, St. Louis, Mo.: "Selfie station all day today!"
Downtown Books, Manteo, N.C.: "Thanks to everyone who made this our best #smallbusinesssaturday ever including this awesome family from #norfolk VA. everybody gets a book!!"
Next Page Books, Cedar Rapids, Iowa: "There were plenty of fireworks in the store today but now calm has descended and it's time to put the books to bed. Thank you to everyone who made Small Business Saturday a resounding success...."
Books and Crannies, Martinsville, Va.: "Despite today's weather, this year we made more on Small Business Saturday than we did for the last two years COMBINED! I'm so grateful to all my customers, you guys keep my doors open."
Atomic Books, Baltimore, Md.: "Thanks to everyone who came out today!! It was awesome!"
Two Sisters Bookery, Wilmington, N.C.: "My heart is overflowing with gratitude this evening!!! We had our Best Small Business Saturday EVER!!!... My heart is full and our bookshelves are a lot lighter because of YOU. Katie and I are tired, the good kind of tired. That is a Happy Ending!"