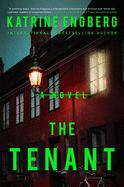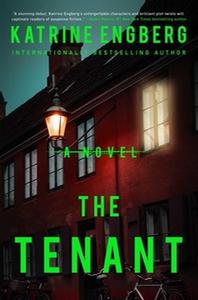 Copenhagen Police detectives Jeppe Kørner and Anette Werner are the far-from-standard-issue pair who drive Katrine Engberg's crime series. The Tenant, originally published in 2016, is the first of four Kørner and Werner novels and the first to be published in the United States. Here's hoping the rest of the series makes it across the pond. (Engberg's occasional outdated vocabulary and phrasing, including "Damn it!" and "darned," should probably stay in Denmark, though.)
"No one dies in my building," insists landlady Esther de Laurenti, but someone has: her 21-year-old tenant Julie Stender. Before Julie's assailant finished her off with a blow to the temple, he stabbed her repeatedly and carved a pattern into her face.
Not only has someone died in Esther's building, but the killer seems to have modeled his crime on a story that Esther has been writing. Recently retired from her professorship at the University of Copenhagen, Esther is working on a crime novel in which her young tenant features prominently: "When Julie moved in, [Esther] immediately recognized her fictional victim. The pretty small-town girl with the checkered past, almost too obvious, and yet with inexplicable aspects, which made her interesting." The violence in Esther's fiction is the apparent blueprint for Julie's murder, right down to the knife work on her face. Esther has been using Google Docs to share her work with the two other people in her online writing group; might one of them be the killer, or could someone else have read Esther's work in progress?
The Tenant is yet another feather in the plumed cap of Scandinavian noir. Engberg's plotting is dexterous, and her character-centered storytelling aligns nicely with her unhurried descriptions of Copenhagen. Readers are treated to a backstage tour of the Royal Danish Theatre, although they shouldn't expect the show to go smoothly.
On one particular matter, readers will be a step ahead of the detectives, but any corresponding frisson of frustration is ameliorated by the sympathy that Engberg generates for Jeppe, whose point of view dominates The Tenant. Engberg has the odd-couple thing all worked out: Jeppe "thought Anette was a bit of a bulldozer; she called him sensitive and a wimp." Anette is overweight, crude and longtime married; everyone knows that the fastidious Jeppe has just suffered a "divorce-induced nervous breakdown." Sounds like the makings of a buddy comedy. If only there wasn't so much darned blood. --Nell Beram, author and freelance writer
Shelf Talker: The first Kørner and Werner thriller published in the United States finds the Copenhagen detectives looking for a killer who took inspiration from a scene in a crime novel.