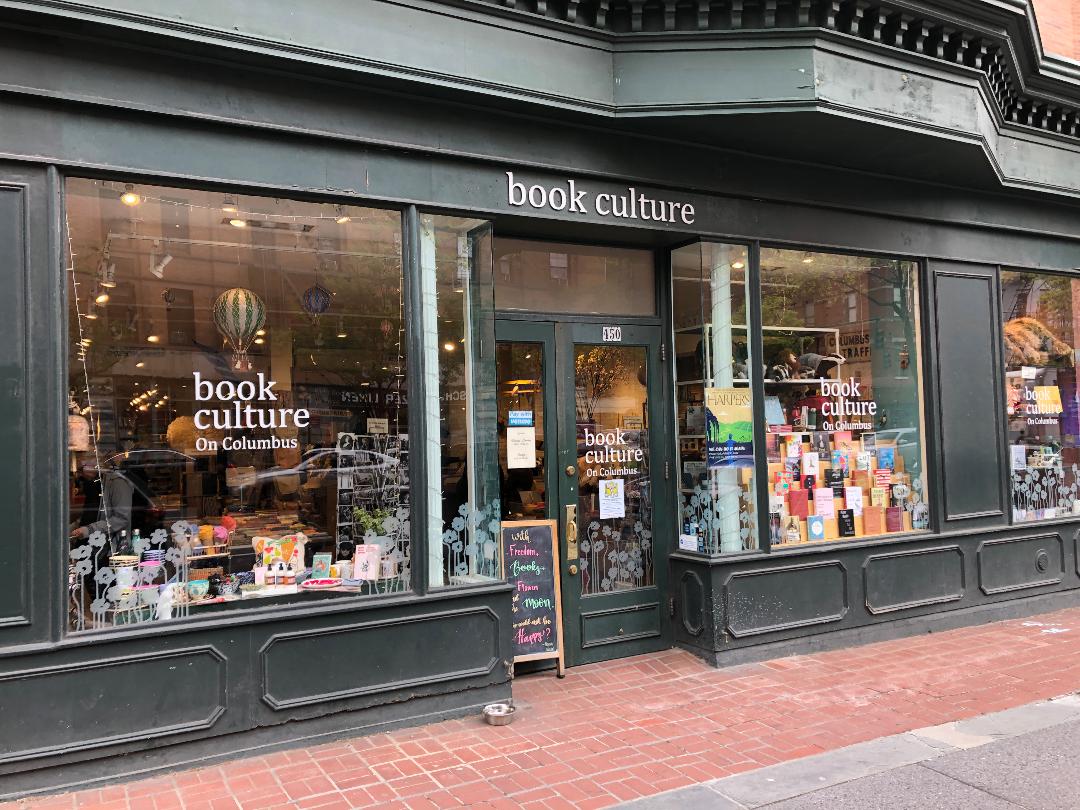 Book Culture's Columbus Avenue location in New York City, which had fallen three and a half months behind on rent over the summer, closed suddenly Tuesday morning following a seizure of the property by the bookstore's landlord, the Columbia Spectator reported.
Chris Doeblin, the bookstore's co-owner, explained in a Facebook post that despite the unpaid rent, he had operated under the belief that the "action was retracted" after he'd paid rent the past five months and cut the store's arrears by $35,000 in December.
"Our landlord was gracious enough to show the forbearance that allowed us to stay open and make payments while we clawed our way back to viability," Doeblin wrote. "Suddenly, that is no longer the case. I am working very hard to find a solution and will continue to update folks here and via e-mails."

According to the Gothamist, an eviction notice for the Columbus Ave. store was served on December 20, effective January 2. After receiving the notice, Doeblin sent checks totalling $75,000 to the landlord, at which point he believed the eviction was stayed.
Over the summer, Doeblin had appealed to community members for help, first by asking them to appeal to city and state institutions on Book Culture's behalf and then by starting a community lending program.
In an update posted on Wednesday afternoon, Doeblin further reported that by the end of the holiday season, Book Culture had managed to raise a little over $600,000 out of a needed $750,000, but the Columbus Ave. location cannot reopen until the remaining $140,000 is paid.

Doeblin said that after the repossession, he asked his landlords to allow him to "pay along on a monthly basis for several more months so we can give our recovery a chance" and "honor the Community Lenders and Book Culture team that had come so far since last June." He said he was told that "it's just business," and "nothing less than the immediate full repayment of the arrears and taxes and legal bills is acceptable."
He added that all of the Columbus Ave. staff have been moved to the three other Book Culture stores in order to keep them employed and their insurance active, and the bookstore "will do so as long as possible."
"The obvious question is when are we throwing good money after bad," he wrote. "The fact is that we will need more investment, partnerships or access to capital to ensure our viability in the long term, as much as $300,000 more. But getting the doors open again at Columbus now is our main priority."
Adding to the Book Culture crisis is a split between Doeblin and co-owner John MacArthur, publisher of Harper's. The two are in litigation, apparently over how the community lending program has been used. Doeblin told the West Side Rag, referring to MacArthur, who had no comment: "I am afraid that this very wealthy person will succeed in pushing our family out and take control of this creation that we gave life to. We will fight for our beautiful little store."