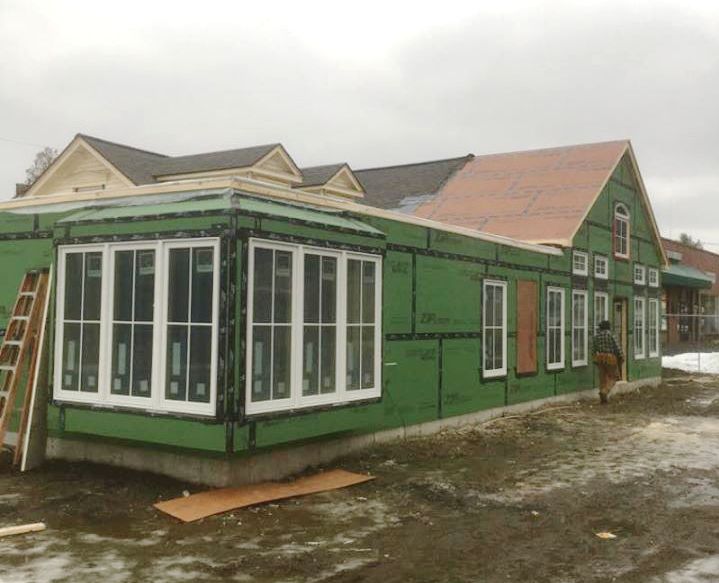 The Bookloft's future home
The Bookloft, "which has been a fixture in Barrington Plaza on Stockbridge Road" in Great Barrington, Mass., since 1974, is relocating to 63 State Road," the Berkshire Edge reported. Owner Pamela Pescosolido said the new store will be a freestanding structure, unlike the current location in a shopping center. She purchased the Bookloft in 2016 from founders Eric and Evelyn Wilska and had been looking to relocate ever since. The new store will open in late April or early May.
Pescosolido said she had two primary reasons for making the move: traditional bookstores are better suited to an environment that speaks to their customers' own tastes, and a renovated stand-alone building is better for her store's branding than a double storefront in a shopping plaza; and the second reason was financial.
"I was paying $96,000 a year in rent. My mortgage for this is a third of what my rent was over there," Pescosolido noted, adding that for the last four years the landlord had increased her rent by $2,400 annually. "So this is going to be worth it in the long run. I'll own the building and I'll have equity. I won't just be throwing away money on rent anymore."
The new space is comparable in size to the Barrington Plaza store at 2,400-2,500 square feet of retail, with small staff offices on the first floor. The design is by local architect Diego Gutierrez of Housatonic Architectural Services.
The entrance and parking lot for the new store will be at the rear, though there will be a front door facing State Road that Pescosolido described as "decorative." She is adding an extension to the front of the building, and expects to use that area for an event space that can accommodate as many as 50 people for book groups, book signings and book talks.
Pescosolido expressed optimism about the future: "Smaller bookstores are doing well because we can do what [Barnes & Noble] can't, which is relate on a one-to-one basis with our community."