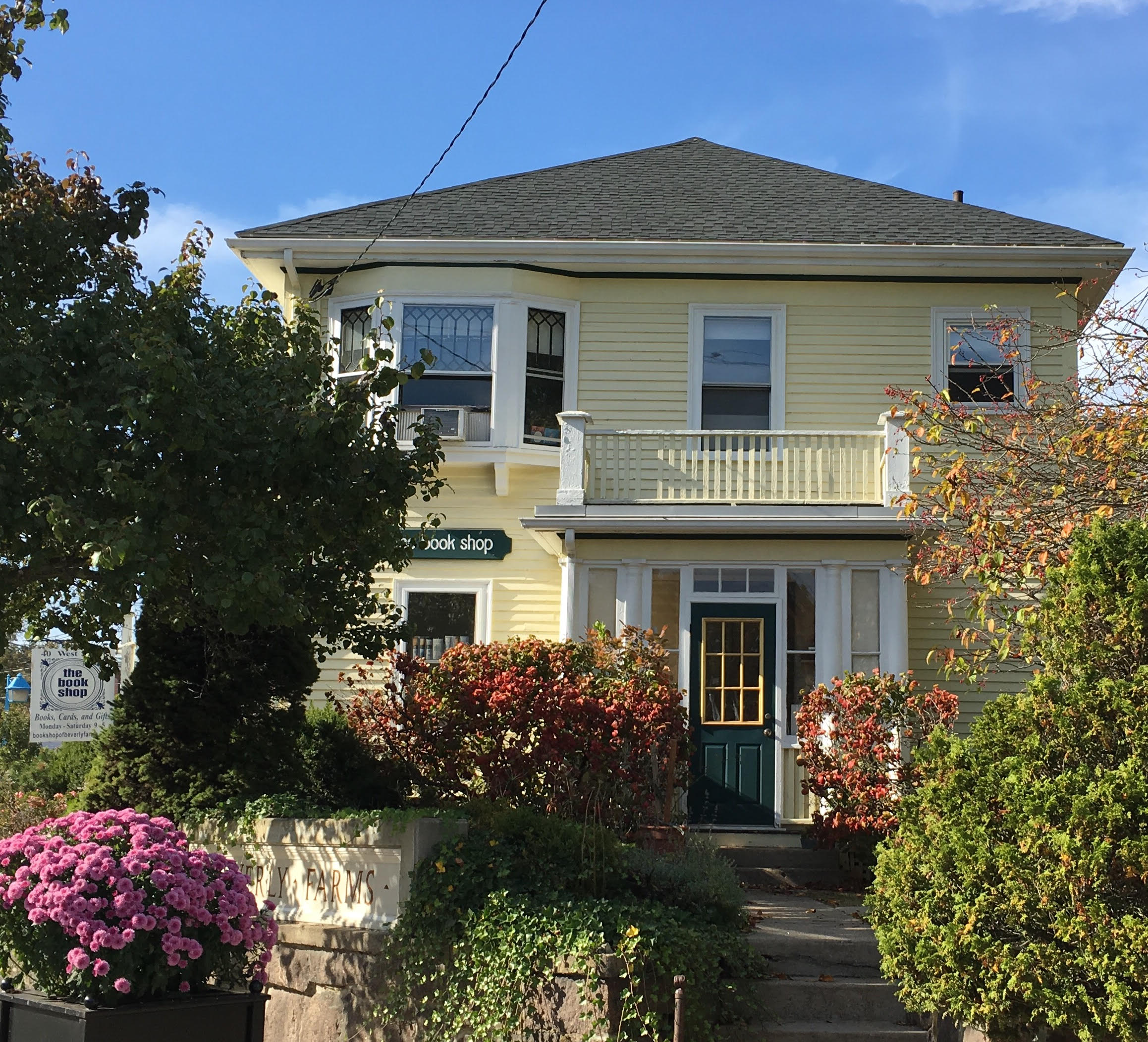 Hannah Harlow, executive director of marketing of general interest books at Houghton Mifflin Harcourt, and her brother Sam Pfeifle are buying the Book Shop of Beverly Farms, Beverly, Mass., becoming just the fourth set of owners of the bookstore, which celebrates its 52nd anniversary next month. Harlow is leaving HMH effective January 24--the day the purchase closes--and will manage the store day-to-day. Pfeifle, founding owner of West Gray Creative, will help with marketing and digital initiatives.
The siblings, who have a long history in books and literature, are purchasing the Book Shop of Beverly Farms from Pamela Price and Lee Simonds Brown, who have owned and operated the store for 23 years and worked there more than 30 years. They had put the store up for sale last September, saying that they wanted to retire.
"We are so glad that this beautiful bookstore, which has provided an oasis for book lovers for five decades, will carry on for the next generation of readers," Price said. "With their deep book knowledge and love of reading, Hannah and Sam are the perfect team to carry on this tradition of bookselling in Beverly Farms. We look forward to buying lots of books from them, and we know that our community will give them a warm welcome."
The store will be closed for a week while the new owners update some of the systems. A soft opening is tentatively scheduled for February 3, with a grand opening celebration to follow in March.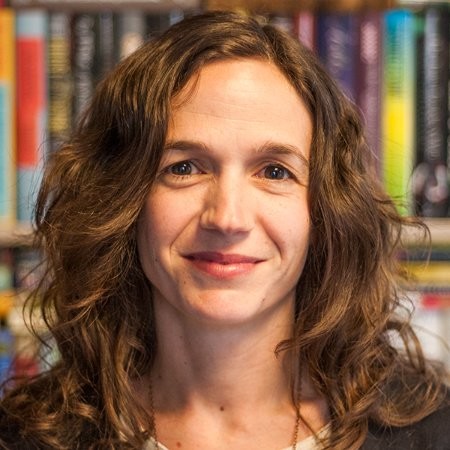 Hannah Harlow
"I'm moving from one dream job to another," said Harlow, who has worked in book publishing for 20 years. Owning a bookstore has been "a longtime dream," she continued, and she had been tinkering with a business plan for a few years but felt overwhelmed at the prospect of opening a store from scratch, and began to think of it as something to do "in retirement." But, as she recalled, she saw that the Book Shop of Beverly Farms, several towns from where she lives, was for sale. "It seemed too good to be true. It's very close to where I live, it's the exact size I'd written down years ago in my business plan as ideal, and since it has such a great history and is in such a great neighborhood it reduces the risk a little. All the amazing work Pam, Lee, and their dedicated staff have put in over the years, establishing such good will and being such a resource in the community, made the decision even easier."
She brought up the idea with her brother last Thanksgiving, and it grew on him. From there, "things have moved pretty fast." Acknowledging some risk in bookselling, she said, "We feel we have the experience and enthusiasm to really make it work."
Pfeifle, who has overseen publications in the security, privacy and workboat industries and lives in Maine, added, "As soon as we came to visit Beverly Farms, we just fell in love with the town and this little bookstore. It's so exciting to be able to keep this place up and running."
Among some changes, the new owners plan to host more author events and book groups in the store, story hours, school fairs, literary-themed dinner nights, and eventually a book mobile. On the store's website, they're adding a calendar of events, online book ordering and new store merchandise. At first, the store's online ordering will be available only for in-store pickup, but after things get up and running, the new owners aim to expand that to include shipping.
Harlow added that after 17 years of "sitting at a desk in front of a computer every day," she's looking forward to the different requirements of her new job, "being on my feet, unpacking and packing books, shelving, talking to customers. It's going to be a very different schedule. As much as I try to prepare myself for the mental changes, I have a hard time grasping what the reality will be. I imagine it's going to be a very different sort of stress, but it's my stress, and no matter what happens, I'm proud of us for taking on these new challenges and making a go of it."