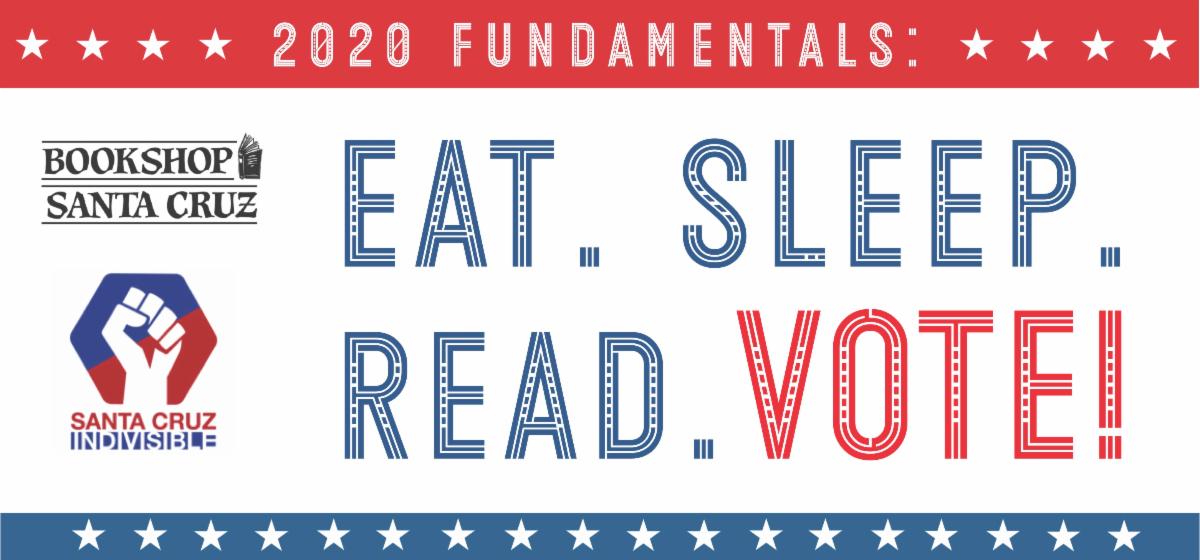 In an effort to encourage their customers to take action in the 2020 presidential election, Bookshop Santa Cruz, Santa Cruz, Calif., and Changing Hands, with stores in Tempe and Phoenix, Ariz., have joined together for a year-long program called 2020 Fundamentals: Eat Sleep Read Vote.
Through the project, Bookshop Santa Cruz customers will "adopt" Changing Hands by "supporting their efforts on the ground to turn Arizona from a red to a blue state. The actions will aid on-the-ground initiatives identified by Changing Hands to register people to vote and help get them to the polls on Election Day."
Bookshop Santa Cruz will coordinate with Santa Cruz Indivisible to host monthly "Action Nights" through October to recruit volunteers to write postcards, text bank, phone bank and fundraise to support voter registration drives in Arizona. The bookstore will also coordinate a recruitment fair, hold a literary themed fundraiser and coordinate on the ground canvasing during the fall in the swing state.
"Bookshop Santa Cruz believes books are fundamental to our democracy but we might not have a democracy if we don't get everyone to participate in this fall's election," said owner Casey Coonerty Protti. "We were inspired by Changing Hands' activism and wanted to support their efforts to ensure that every eligible person votes and every vote is counted in Arizona. It is the least we can do from our deep blue area."
Cindy Dach, co-owner of Changing Hands, commented: "More than ever the 2020 election is about the human condition. We have always been a politically engaged bookstore, but since 2016 we have stepped up that engagement in a more profound way. We know that a change in leadership will improve the human condition, and we will do all we can to help provide accurate and truthful information and engage all people in the process."