Many booksellers have been inspired to use their store chalkboards for creative Valentine's Day messages, including: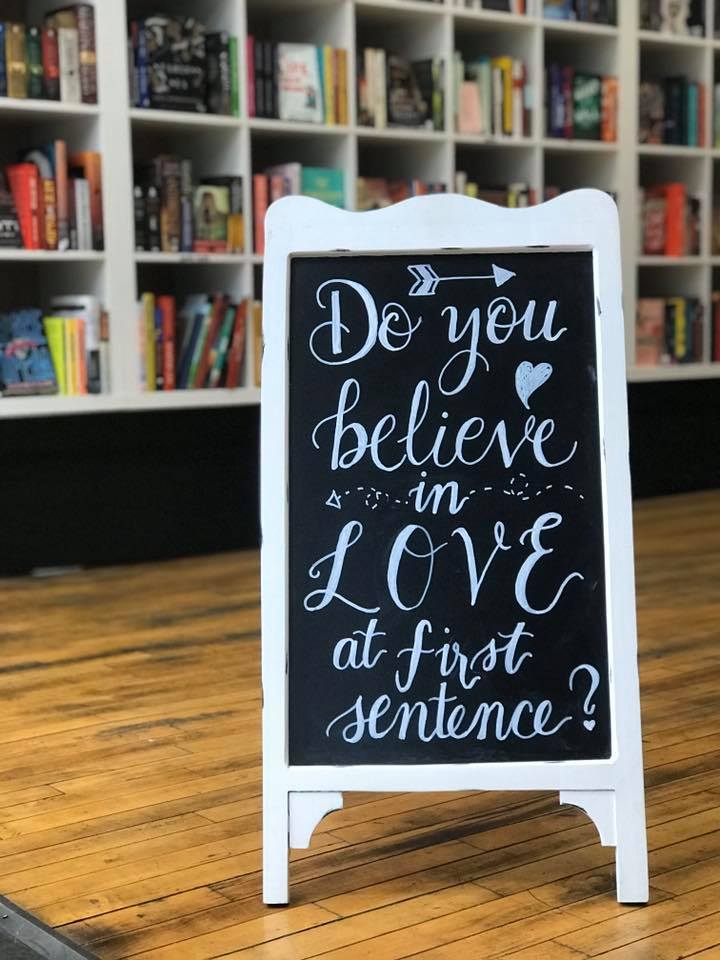 Wheatberry Books, Chillicothe, Ohio: "Do you believe in love at first sentence?"

Market Block Books, Troy, N.Y.: "What Valentine will you give Mother Earth?"
Interabang Books, Dallas, Tex.: " 'He loved books, those undemanding but faithful friends.'--Victor Hugo, Les Misérables."
Bards Alley Bookstore, Vienna, Va.: "All you need is love & a good book."
Storied Owl Books, Saint Paul, Minn.: "Happy Galentine's Day!"
Harvey's Tales, Geneva, Ill.: "No Valentine's Day plans? Have a blind date with a book! All the excitement of a first date with none of the stress!"