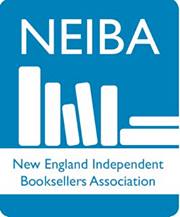 The growing list of book-related cancellations includes the
New England Independent Booksellers Association
Spring Forum, which was scheduled for April 7-8 in Portland, Maine. The Spring Forum is being postponed until June 10-11, and will be held at the same hotel in Portland. NEIBA noted that it's planning "to bookend this newly-scheduled event with two All About the Books sessions--one on the morning of June 10 and one on the afternoon of June 11. We're pleased to report that many of our April authors will still be able to join us in June, and we'll add new authors to the mix for twice the fun."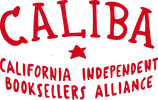 The California Independent Booksellers Alliance has canceled its second Spring Workshop, which was scheduled to take place on March 29 in San Francisco. Executive director Calvin Crosby explained that the decision was made out of concern "for the safety and well being of our invited authors, publishing partners and our valued members." Crosby plans to host a town hall in San Francisco later this spring, and any authors confirmed for the Spring Workshop will be given placement priority for spots at CALIBA's fall trade show in San Francisco or the Los Angeles-area Fall Workshop.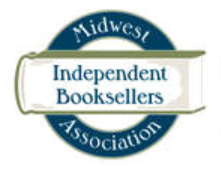 The
Midwest Independent Booksellers Association
's Spring Roadtrip, which was going to be held April 5-6 in Bayfield, Wis., is being postponed until June 1-2. MIBA wrote: "We're looking forward to seeing you all in Bayfield and continue to plan for an excellent event."
The
Book Industry Study Group
's annual meeting, which was scheduled for April 24 in New York City, has been postponed to September 11. The site--the Harvard Club--and program remain unchanged, and B&N CEO James Daunt will deliver the closing keynote.
The
Independent Book Publishers Association
has cancelled the 2020 IBPA Publishing University, scheduled for April 3-4 in Redondo Beach, Calif. That meeting, too, was to feature a keynote by James Daunt.
The
New Orleans Book Festival
, scheduled for March 19-21, and the
Tennessee Williams/New Orleans Literary Festival
, scheduled March 25-29, have been cancelled this year. Garden District Book Shop and Octavia Books were scheduled to sell books at the New Orleans Book Festival, and Garden District was to do the same at the Tennessee Williams Literary Festival.
The
Booksellers Association
of the U.K. and Ireland has postponed the Scottish Book Trade Conference, which was set for April 21. The BA hopes to "confirm a revised date for the conference later in the year, and we will let you know that date as soon as we can. In the meantime, wishing you well in these challenging times."
The MacDowell Colony, Peterborough, N.H., has closed temporarily, the first time the artist residency program has closed since the Hurricane of 1938.