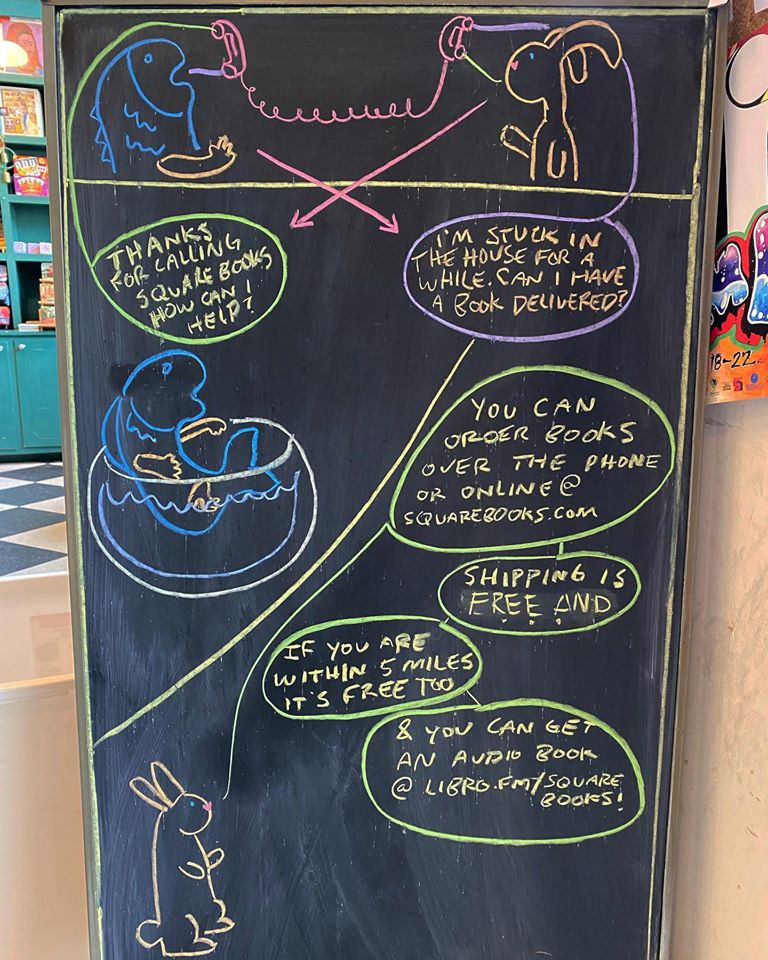 Square Books, Oxford, Miss.
In addition to services like free delivery and curbside pickup, many indie bookstores are finding other ways to spark engagement and keep the lines of communication open with their patrons during this challenging time.
Chevalier's Books, Los Angeles, Calif., which is staying open "to serve the Larchmont community for the foreseeable future," has suggested to customers a list of "non-depressing books... for these seemingly end-times":

Less by Andrew Sean Greer
Crazy Rich Asians by Kevin Kwan
The Bookish Life of Nina Hill by Abbi Waxman
Trouble Is What I Do by Walter Mosley
Good Omens by Neil Gaiman & Terry Pratchett
Hitchhiker's Guide to the Galaxy by Douglas Adams
Born a Crime by Trevor Noah
For its part, Tattered Cover, Denver, Colo., which is also remaining open, has two recommended book lists for customers, chosen by store buyers. One focuses on the coronavirus as well as previous real and fictional pandemics and contagions. The other is for those who "may want a break from the news."
Brazos Bookstore, Houston, Tex., suggests customers who do come to the store limit their hands-on interaction with stock: "We also ask that you do your research before you shop! We'd like to limit the number of hands on our merchandise (and thus the spread of germs!), so research your picks before you come in, or ask a staff member for suggestions before you handle our books. We are proud to serve the literary community of Houston and wish health and wellness to our readers and their loved ones. Wash your paws and pick up a good book in-store or via our online book shop."

Because the local library system is closed indefinitely, RiverRun Bookstore, Portsmouth, N.H., is offering the $2 books "we usually save for Market Square Day. Hopefully this will help provide cheap books to those who generally borrow from the library. If $2 is still too expensive, talk to Tom [Holbrook] and I'm sure he will make you a deal."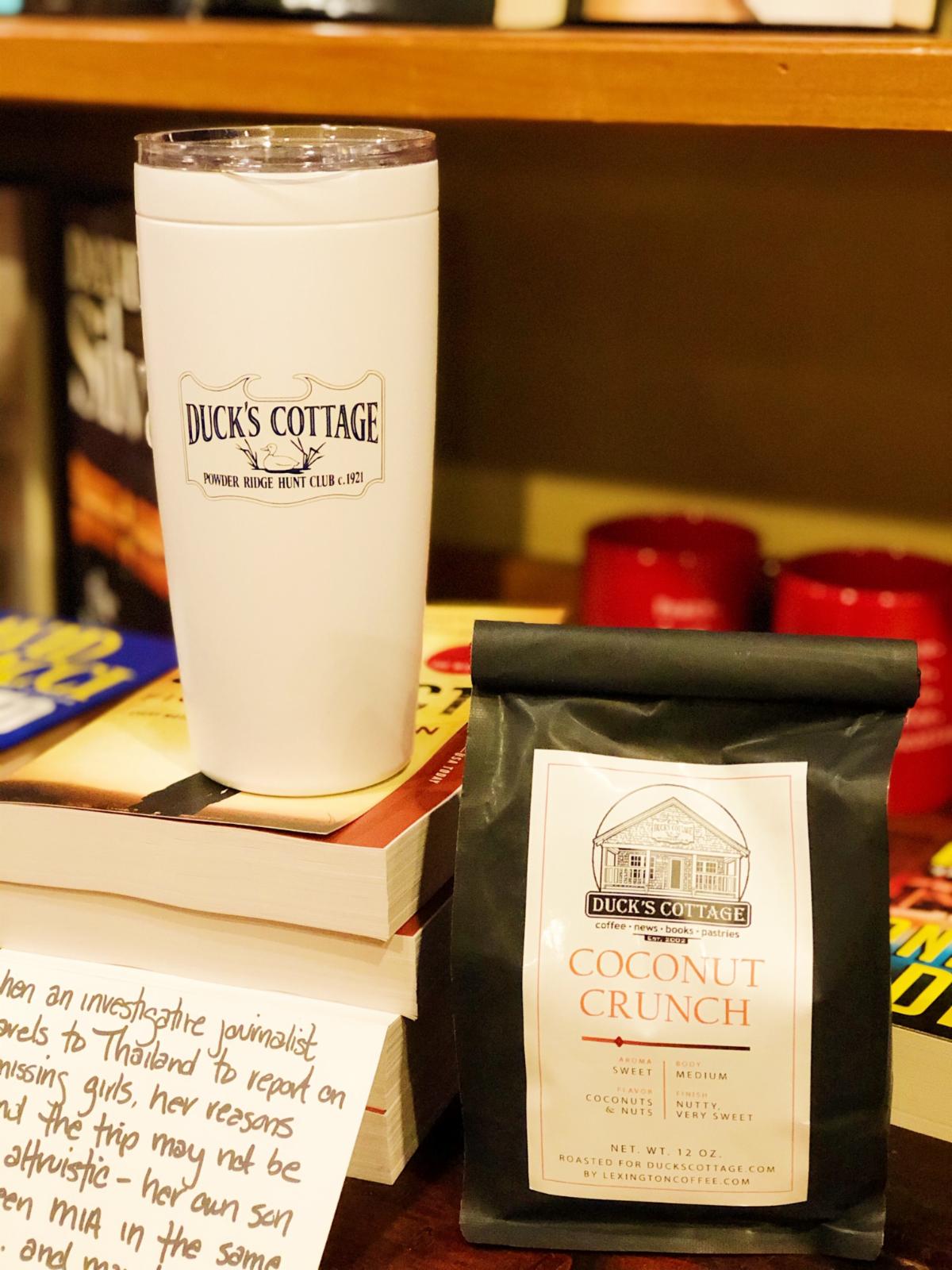 In a list of three items offering "a little taste of the Outer Banks delivered to your door" and to ensure customers "have plenty to read," Duck's Cottage and Downtown Books, Duck and Manteo, N.C., offers the stores' Book Lover's Grab Bag (in sizes small, medium or large) "with a special book hand-picked for its high level of readability & entertainment! Jamie's Blind Date Book selections are super popular with customers and we know you'll love the books she picks out for your Grab Bag... come on, she's been doing this for 17 years... don't you trust her yet? Is your answer YES? then order your... Book Lover's Grab Bag!"