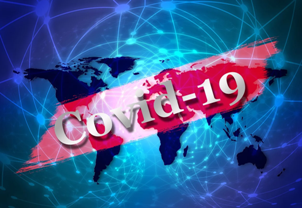 As you can see from today's news stories, this is an extraordinary time. Preventive measures related to COVID-19 have been like a gut punch to one of independent booksellers' biggest strengths in differentiating themselves from the online competition: the personal touch, whether it be handselling or the store experience or events. Stores are closing temporarily (we have listed some below), and most stores have cancelled events through the month and well into April.
"Stay calm and read books!" was the apt headline used by the Book House, St. Louis, Mo., in an e-mail to customers. And, in fact, some stores reported customers stocking up on books as well as games and puzzles, preparing for an indefinite amount of time at home. As Britton Trice of Garden District Book Shop, New Orleans, La., said, "Sales have been brisk. I think people have some extra time and are stocking up."

Some stores aren't closing to the public but are cutting opening hours or changing how customers interact with staff--and the books. For example, Paulina Springs Books, Sisters, Ore., which is staying open, is taking a variety of unusual measures, including "limiting browsing and asking customers to check in with staff at the counter to find titles, get recommendations, etc. Whenever possible, we encourage you to call or e-mail in your order ahead of time so that we can have it ready to be picked up."

And at temporarily closed stores, booksellers will continue to work, at the least processing orders, making recommendations via phone and online, delivering books curbside or to customers' homes--and often much more. As Jonah Zimiles, owner of [words] Bookstore, Maplewood, N.J., put it: "We hope to take this opportunity to complete all of the many projects that we never get a chance to finish and to re-open to the public better and stronger than ever once we get the 'all clear' from town officials!"
In a letter to members, American Booksellers Association CEO Allison Hill discussed steps stores can take immediately, as well as initiatives the association is working on to support members. They include:
Asking landlords for rent relief
Promoting their e-commerce site (if stores don't have one, they can sign up for ABA's IndieLite e-commerce for free through May 31 or become an affiliate of Bookshop)
Asking publishers sales reps for help with extended dating, a billing grace period, the removal of a return cap
Lobbying local government officials for loans, grants, and other support for small businesses.
And, Hill emphasized, booksellers should come to the ABA for assistance and advice, and notify the ABA if their stores have closed "so we have critical info for our lobbying and advocacy efforts."
The ABA is also working, Hill wrote, on initiatives that include advocating for bookseller support from publishers and vendors; exploring funding support for both bookstores and booksellers who are furloughed or laid off; lobbying federal officials on the needs of small business as they draft legislation to address the COVID-19 outbreak; publishing a full-page ad in the Wall Street Journal (compliments of HarperCollins) promoting shopping local with indie bookstores; offering setup of IndieLite for free through May 31; and sharing best practices.
She concluded: "ABA is here to support you; please reach out if there is anything we can do to help. We are an incredibly creative, resilient, supportive industry. We'll get through this, together."