While most Barnes & Noble stores remain open but with shorter hours and all events cancelled through April, the company is preparing for layoffs and shutdowns.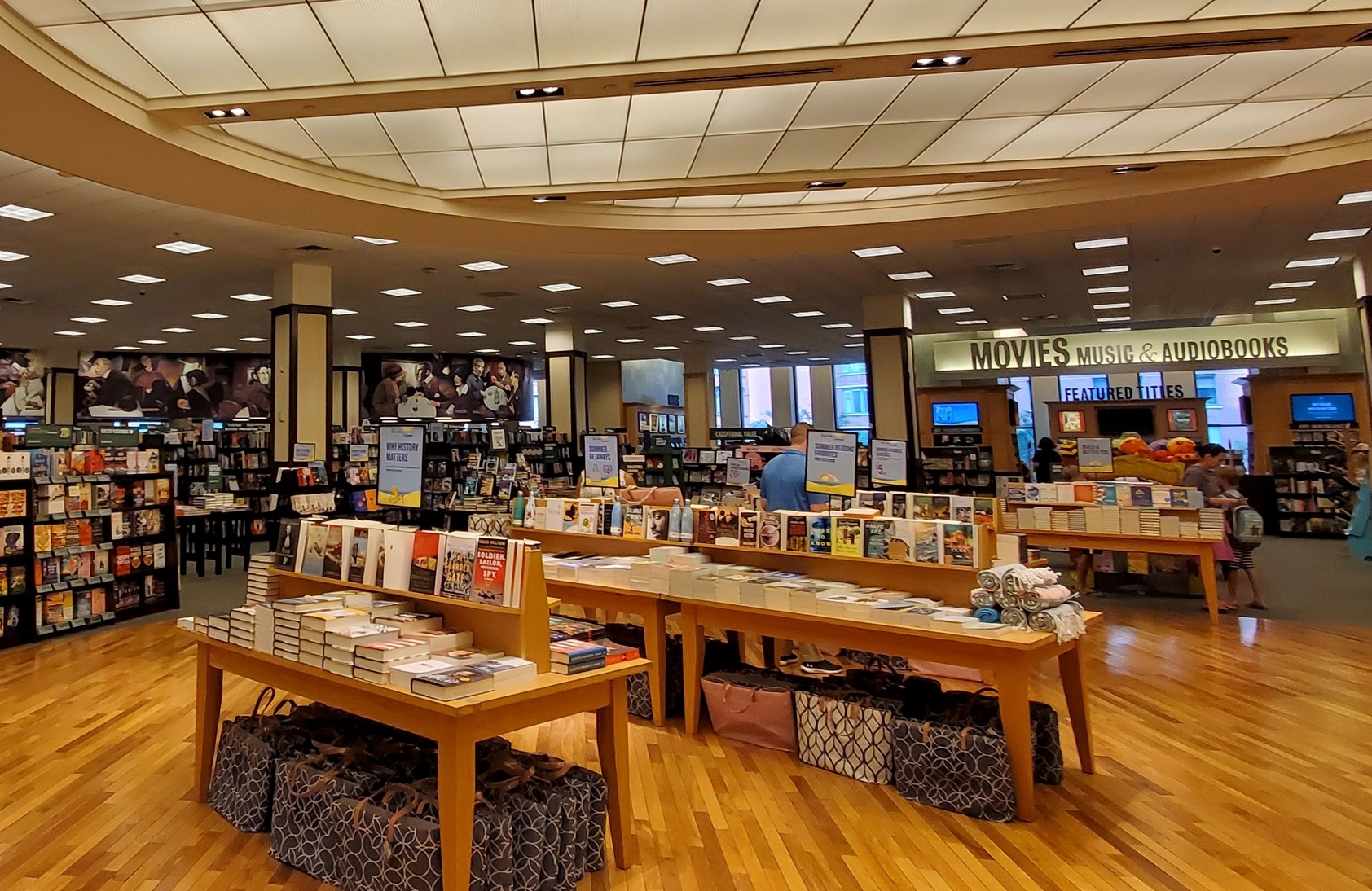 In a letter to staff (
via Vice
), CEO James Daunt said that store closings will lead to "the hardest of choices. The truth is that we cannot close our doors and continue to pay our employees in the manner of Apple, Nike, Patagonia and REI. They can do this because they have the resources necessary; we, and most retailers of our sort, do not."
He said that in event of closure, booksellers will "first make use of their paid time off." After that, employees with a year or more of service will receive "up to" two weeks of pay. Staffers who have been with the company for less than six months will be immediately laid off.
"This is a devastating situation in which to find ourselves and we understand the personal impacts of such action," Daunt continued. "When a closed store is permitted to reopen, we will do so, and we intend to rehire."
In a letter to customers, B&N outlined the measures it's taking to protect the safety of customers and booksellers and concluded: "At heart we are all book lovers, and like many of you, we turn to books in times of crisis--to keep us informed, to educate and entertain our families, and often just to escape for a little while into a captivating story. For those of you who choose to visit us in a store, our booksellers will be there to welcome you and recommend your next great read. We deeply appreciate your support in these difficult times."

---

Books-A-Million continues to operate. CEO and president Terrance Finley told Chain Store News that the company is "doing all we can to assure that our stores are a clean and safe environment for both our customers and our associates. Reading, sharing stories, supporting our children's educational needs, playing games and connecting as families has never been more important than it is during these times of challenge and disruption. Serving our communities has and will continue to be our focus."
BAM has added free curbside pick-up for customers at all stores. Chief marketing officer Scott Kappler commented: "This new service not only provides an added convenience to our shoppers, but it also helps the community during a time when social distancing has become a necessary measure."

---
Amazon has closed its 22 Amazon Books book and electronics stores.
---
Half Price Books has closed its more than 120 stores until March 31 and has suspended purchases from customers but is offering curbside pickup at most of its stores.
President and CEO Sharon Anderson Wright said, "We are determined to stay on top of the situation and will follow the guidelines set forth by our local communities to make the best decisions possible for our employees and our customers.... Our hearts go out to everyone affected by this epidemic."
---
Canada's Indigo Books & Music has closed all its retail locations until March 27,
it announced
. The company operates 88 superstores and 111 smaller format stores and employs an estimated 7,000 people. It has one superstore in the U.S., in Short Hills, N.J.
CEO Heather Reisman called the decision "difficult but appropriate," adding, "As this situation continues to evolve, we believe that this temporary shut-down is an opportunity to do our part as members of team Canada to control the spread of COVID-19 and keep our employees, customers and broader community safe."
Indigo said that it is "committed to supporting its employees during this challenging period including full pay to those with scheduled shifts." The company added that no employees have tested positive for the virus.