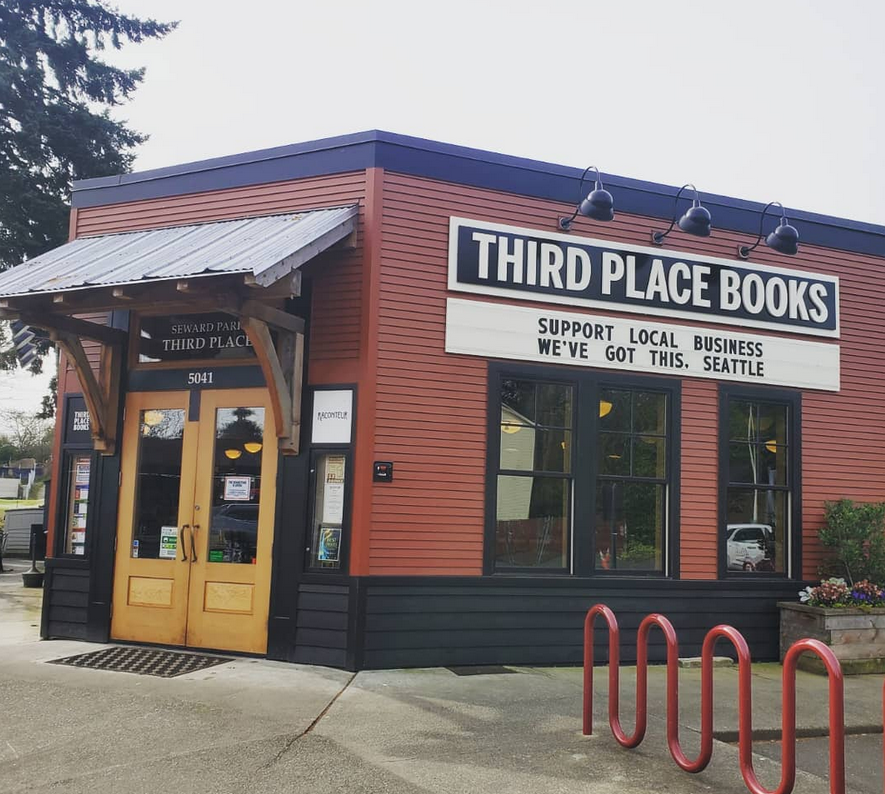 Third Place's store in Seward Park.
Robert Sindelar, managing partner of Seattle's Third Place Books, in Lake Forest Park, Ravenna and Seward Park, reported that he and his team have chosen to keep the three stores open. Remarking that that's a "rarity in Seattle right now," Sindelar said he's following all national and local recommendations very closely and is reevaluating the situation day by day.
Sindelar and his team have been following Washington State guidelines for restaurants, which allow them to stay open for take-out and delivery only. All of the chairs have been removed from the three locations, so customers can't sit and congregate, and there are warnings posted in the stores about social distancing and other health guidelines.
"Basically we un-third placed ourselves," said Sindelar, adding that they are trying as much as possible to limit browsing and make the stores "grab-and-go" shops.
A lot of customers have been making use of the store's free shipping option, and the Third Place team has added used books to its online store, which is something they don't normally do. Altogether, Sindelar said, sales have actually been okay, and it seems that many shoppers are grateful, especially parents coming in to buy things for their children.
On the subject of his staff, Sindelar said no one is explicitly required to come to work, noting that Third Place employees have both health insurance and paid vacation time, and he and his team are also making special arrangements on a case-by-case basis, such as for employees who are over 60 and shouldn't risk coming to work.
"What we've done this week has paid for our employees' health insurance through the end of May," Sindelar said. "Every day we can stay open stabilizes the foundation for our employees more."
---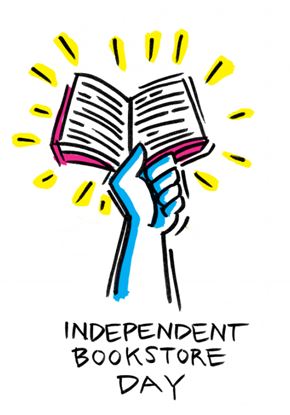 Samantha Schoech, program director for Independent Bookstore Day, reported that the IBD advisory committee is still working on a new date for the annual celebration of bookselling, which will likely be late summer or early fall. She stressed that even when an official date is announced, it will be tentative, as no one can predict what things will look like even five or six months from now.

At the same time, Schoech and her colleagues are still planning for a big publicity push around April 25, but it will be "more of a love-your-indies, keep-your-indies afloat kind of push." The national campaign will focus more on shopping online at indies and celebrating indies generally. In the weeks ahead, marketing material related to this new focus will appear on the IBD website.

Schoech added that IBD exclusive merchandise will not be shipped until a new date is certain. Many stores may not be open to sell or receive those items in April, Schoech explained, and no one wants indies to be billed for those items months before they are allowed to sell them. On a related note, the Shea Serrano exclusive edition has been canceled, as the book's pub date has been pushed to October. There will still be an exclusive edition, Schoech said, but it will not be IBD-related.
---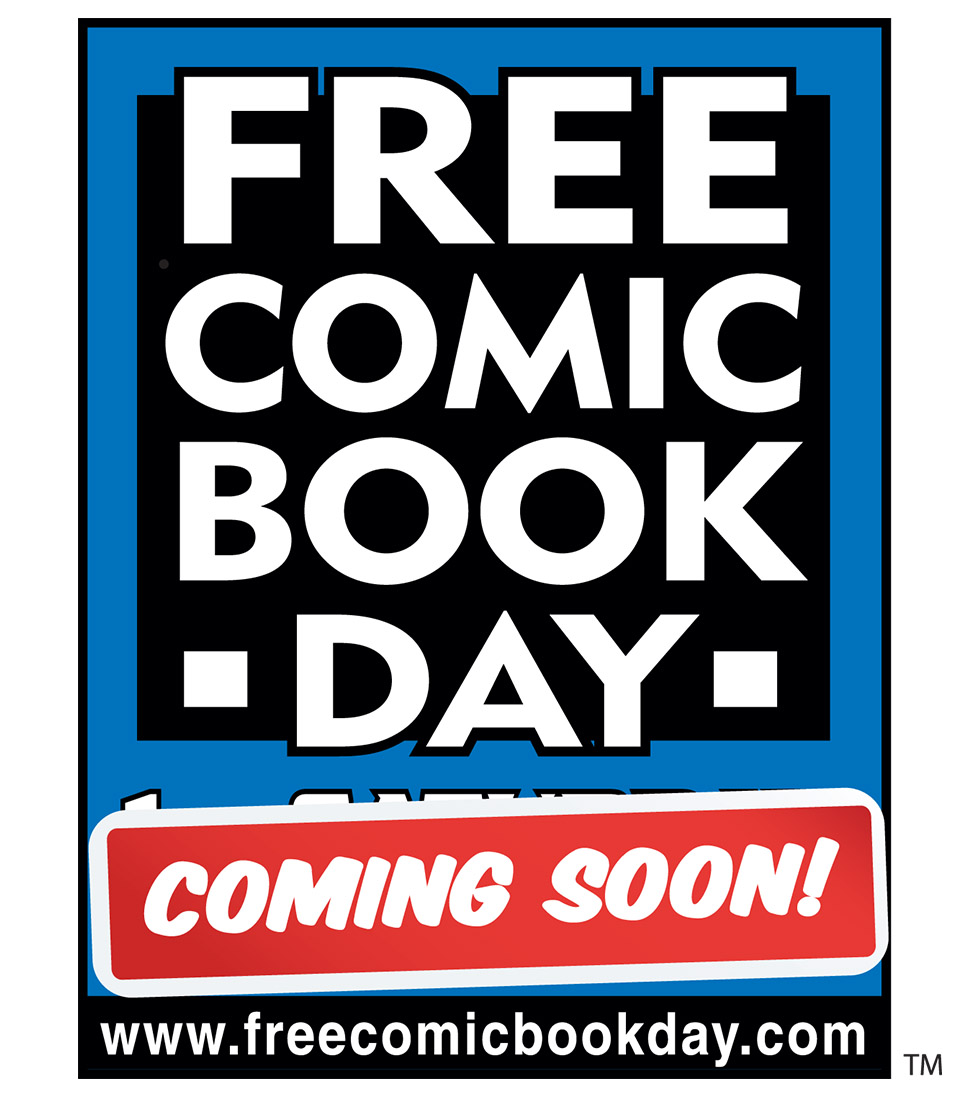 Free Comic Book Day, scheduled for May 2, has been postponed. Diamond Comic Distributors said that as the impact and spread of COVID-19 continues to evolve, FCBD would be impacted to varying degrees throughout the world and "the difficult decision to postpone the event to a date later in the summer" had to be made.
"The severity and timing of the impact of the COVID-19 virus can't be predicted with any certainty, but the safety of our retailer partners and comic book fans is too important to risk. As always, we appreciate your enthusiasm for and support of the comic industry's best event and look forward to celebrating with you later in the Summer," said Diamond founder and CEO Steve Geppi.
---

The Mystery Writers of America canceled the Edgar Awards banquet and symposium in New York City, scheduled for April 30. MWA said "the health, safety, and well-being of our nominees, guests, members and the hotel staff have to be paramount, and it is not in anyone's best interest that we go forward with the festivities. We still plan on celebrating the achievements of our finalists and announcing the winners; how we will do that is currently under discussion. We also still intend to publish this year's Edgar annual."
---
"Strange days are upon us. As ancient as I am, I cannot recall ever having lived through anything like the past few weeks," bestselling author George R.R. Martin wrote on his blog. While he temporarily shuttering several of his enterprises in Santa Fe, N.Mex., Beastly Books will remain open for the time being, though author events have been canceled or postponed. "If it seems best to shut the bookstore too, we will do that."
Martin added: "Truth be told, I am spending more time in Westeros than in the real world, writing every day. Things are pretty grim in the Seven Kingdoms... but maybe not as grim as they may become here.... Let us hope we all come through this safe and sound. Stay well, my friends. Better to be safe than sorry."