As the coronavirus pandemic continues to close offices, schools and libraries, many parents are working from home while their children attend online classes. The children's literature community has responded by offering live-streamed story times, art lessons, teaching guides, an entirely online children's book festival and much more. Here are links to some of the offerings.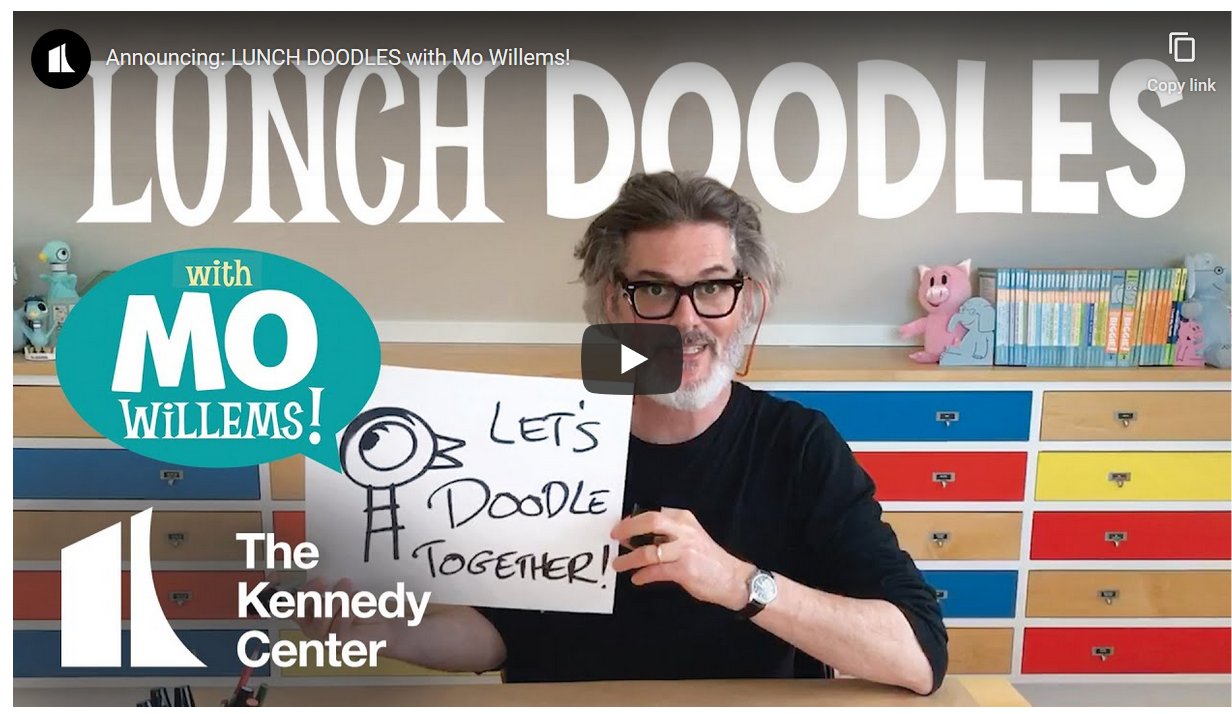 On Instagram, children's authors like Oliver Jeffers and Mac Barnett are using the live function to do daily readings of their picture books, while YA authors Tiffany D. Jackson and Nic Stone are chatting with readers and other authors; Molly Idle and Dan Santat are giving drawing and history lessons; and Gene Luen Yang is "touring as a cartoon" after having to cancel his "in-person" tour.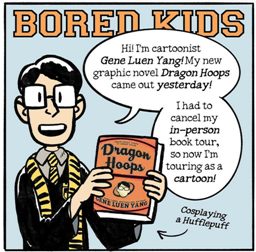 On the Kennedy Center website, author/illustrator Mo Willems is inviting viewers into his studio every weekday for the next few weeks to create lunchtime doodles with him. Kate DiCamillo has launched a #writewithkate video series on her Facebook page. The Everywhere Book Fest, founded by authors Melanie Conklin, Ellen Oh and Christina Soontornvat, is an entirely online children's book festival scheduled for May 1-2. Their "aim is to bring the celebration and joy of the book festival experience directly into the homes of readers everywhere."

Several publishers, such as Disney, Penguin, Albert Whitman, Harper Kids, Tundra Books and Cinco Puntos Press, are making sure parents and educators have access to teaching materials.
The Children's Book Council is "creating a resource page and eblast" which will link to educator and activity kits; if you have suggestions for them, you can e-mail Shaina.Birkhead@cbcbooks.org. And WeAreTeachers.org has compiled "The Big List of Children's Authors Doing Online Readings and Activities." --Siân Gaetano, children's and YA editor, Shelf Awareness

---
Lisa Von Drasek, curator of the Children's Literature Research Collections (which includes the Kerlan Collection) at the University of Minnesota, is working to aggregate videos of children's authors and artists reading their works. She's calling the project #OperationReadAloud.
Von Drasek has been in touch with a preschool teacher in Italy who's been in lockdown for more than three weeks. Alda had been videoing herself reading aloud picture books and sending these to her students' families. Von Drasek started sending links to videos of authors reading to share with the families.
Meanwhile, author/artist Rosemary Wells was organizing a group of writers, publishers and booksellers to create and share videos. What came out of their collaboration is #OperationReadAloud and #LiveRead.
Authors and artists are invited to post their videos in the Facebook group #OperationReadAloud. Von Drasek will repost selected videos, along with activities like writing and art projects, on the Blue Ox Review.
She has also been working with Valerie Lewis, co-owner of Hicklebee's bookstore in San Jose, Calif., to spread the word and encourage authors and artists to join the effort. --Jennifer M. Brown, senior editor, Shelf Awareness