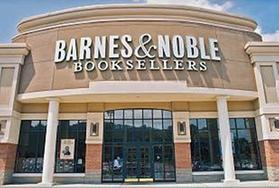 Barnes & Noble has temporarily shut more than 400 of its 627 stores, the company confirmed yesterday, saying that it is working with local and state officials.

In a letter to staff 10 days ago, Daunt thanked B&N's booksellers "sincerely for the exceptional professionalism you are demonstrating in such extraordinarily difficult circumstances" and said the company was working "to keep our business as robust as possible to ensure that it survives such an unprecedented disruption to trade." At the time, most of the stores were open, and while sales had declined, they were, he wrote, "well within what we need to remain profitable." Children's books and online sales had actually improved.
Last week, he continued, B&N was seeking to cut all expenditures that did not "impact the immediate running of the business. We start substantial reductions in cost at the Home Office. We seek not to damage our ability to run the company but set a clear priority to preserve positions in stores."
Store closures, however, would lead to "the hardest of choices. The truth is that we cannot close our doors and continue to pay our employees in the manner of Apple, Nike, Patagonia and REI. They can do this because they have the resources necessary; we, and most retailers of our sort, do not. We balance now our determination to save the business with an endeavor to be as fair as possible to all. In consequence, when a store is closed, employees will first make use of their Paid Time Off. When this is exhausted, we will pay employees with 1 or more years of service for up to 2 weeks based on their weekly standard hours. Temporarily, and with sincere regret, on closure we lay off all those employees impacted with less than 6 months employment on the day of closure."
Daunt stressed that when a closed store is allowed to reopen, "we intend to rehire. We hope that as few as possible will be mandated to close and that any closures are temporary. I am confident that we can carry the company through this catastrophe by taking such resolute actions. It is extraordinarily painful and, once again, I express my sincere appreciation for the dedication you are demonstrating."

---

After announcements yesterday from Hachette Book Group and Macmillan, none of the Big Five publishers in the U.S. will attend the postponed BookExpo, Unbound and BookCon shows at the Javits Center in New York City. Originally scheduled for May 27-31, the shows were postponed to July 22-26.
---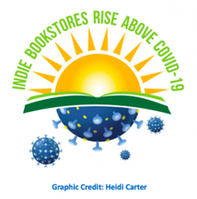 The New Atlantic Independent Booksellers Association's board of directors voted to donate $25,000 to Binc's Covid-19 funds for booksellers. In a statement, NAIBA said: "With continued layoffs and bookstores closing, three authors have recognized the urgent need booksellers now face and have answered with a second matching gift challenge. Garth Stein, Tui Sutherland, and Amor Towles have combined their gifts and will match donations dollar for dollar up to a total of $41,000.... Your support will go to work immediately as part of the solution for these booksellers, relieving some of the stress and worry in these increasingly unsure times."
---
Amazon has extended the closing of a warehouse in Shepherdsville, Ky., after three workers tested positive for Covid-19, "the first known instance of the online retailer indefinitely idling a U.S facility in response to the pandemic," Bloomberg reported. The facility, located south of Louisville, is dedicated to returning apparel and the move "comes after employees expressed concern that returning to work to process returned sneakers and wristwatches wasn't worth the risk of contracting or spreading the respiratory disease."
Initially, Amazon had told employees at a shift change Monday that the warehouse would be closed for 48 hours for "enhanced, daily deep cleaning." A few hours before the first workers were scheduled to return Wednesday, they learned from an automated call that the facility would remain closed for more cleaning.
In an e-mail sent last weekend to employees, Amazon CEO Jeff Bezos told those who did not have the option of working from home: "We're providing a vital service to people everywhere, especially to those, like the elderly, who are most vulnerable. People are depending on us."

---

More information about National Book Network: Although there have been furloughs, all orders are being shipped every day, returns processed, new orders entered, and books printed on site in the POD facility, NBN said. The only thing the company is not doing is going on sales calls for NBN clients.