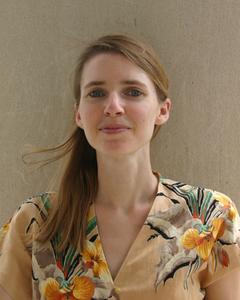 photo: Elise Smith
Katy Simpson Smith was born and raised in Jackson, Miss. She is the author of We Have Raised All of You: Motherhood in the South, 1750-1835, and the novels The Story of Land and Sea and Free Men. She lives in New Orleans, and serves as the Eudora Welty Chair for Southern Literature at Millsaps College. Her novel The Everlasting was just published by Harper.
On your nightstand now:
I finished Michael Zapata's riveting, smart, playful The Lost Book of Adana Moreau, but it's still on my nightstand because I'm plotting who to give it to next. I'm in the middle of Beth Ann Fennelly's Heating and Cooling, a collection of micro-memoirs; I'm not usually a laugh-out-louder, but I can't stop saying ha! every few sentences. Next up is John Keene's Counternarratives, which all the smart people keep recommending to me. This is also the Year in Which I Will Read Proust. If you see me on the road and I haven't started Swann's Way, please shame me.
Favorite book when you were a child:
Little Fur Family by Margaret Wise Brown. It had a furry cover. I don't know why all books aren't furry.
Your top five authors:
You mean the authors I'd most want to spend time with? Eudora Welty, for her ridiculous good humor. Toni Morrison, to sit with wisdom and see how much I could absorb through touch. Mary Ruefle, to look through her prismatic eyes. Nikky Finney, for tips on how to dive so elegantly into history and trauma. And Valeria Luiselli, for lessons in marrying fiction and moral responsibility.
Book you've faked reading:
Last week someone mentioned having read Augustus by John Williams, and I nodded vigorously (which meant "Yes, yes, it's on my shelf! Has been on my shelf for years! I too find it an exciting concept!") but over the course of the conversation it became clear he thought I'd read it, and it seemed too late to stop everything and correct him. Now, I suppose, I should read it.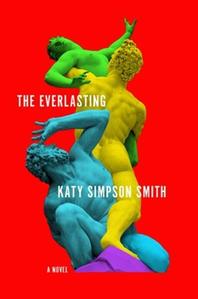 Book you're an evangelist for:
Being Dead by Jim Crace. It begins with the murder of a couple and then moves in two directions: backward in time to explore the vagaries of their marriage, and forward, as a host of real and imagined creatures begin colonizing and decomposing the victims' bodies. Is it gross? Sure! Is it so good? I certainly think so.
Book you've bought for the cover:
The Book of Disquiet by Fernando Pessoa, as designed by the genius Peter Mendelsund. I'm a huge fan of his covers, and when I saw this edition the only thing that prevented me from buying it was intimidation--Pessoa seemed too smart for me. I later traveled to Lisbon for a month and felt a sense of duty, and of course the Mendelsund version was nowhere to be found; I settled for a cover of a man appearing to be shot, which wasn't at all what I wanted, but it turns out Pessoa was extremely readable and delightfully weird, so thank you, Peter Mendelsund, for first arresting me.
Book you hid from your parents:
Maybe the 117th entry in the Boxcar Children series? (The first 19 books by Gertrude Chandler Warner, the last 10,000 by who knows.) That series was a drug to me, promising endless train-riding orphaned freedom. Why do children's fantasies so often begin with getting rid of one's family?
Book that changed your life:
Sylvia Townsend Warner's Lolly Willowes was the first book I read with a protagonist I didn't see as aspirational ("let me be good, like Dorothea Brooke") but as a mirror of myself: strong and strange, solitary and witchy. Lolly made me braver in my own writing. I strongly believe that "write what you know" should be "write what you want to know," but she taught me that "write who you want to be" should be "write who you are."
Favorite line from a book:
At my MFA program, we had to choose a graduation quote that, I suppose, summed up our stance toward life. I still stand by mine, from Herman Melville's bonkers Moby-Dick: "Come; let us squeeze hands all round; nay, let us squeeze ourselves into each other; let us squeeze ourselves universally into the very milk and sperm of kindness."
Book you most want to read again for the first time:
I just read Maud Martha by Gwendolyn Brooks, the great poet's only novel, and I'm already hungry for it again. It's the perfect bridge between poetry and prose: episodic, floral, condensed, furious.
Five books you'll never part with:
Thank heavens most books can be found again in a library, should my house ever slip underwater. So the ones I'd rescue are all gifts from loved ones: an 1899 edition of John Keats's Complete Poetical Works. An 1873 copy of George Eliot's Middlemarch. A signed first edition of Eudora Welty's A Pageant of Birds. An Italian translation of Jane Austen's Pride and Prejudice--Orgoglio e prevenzione--with that classic opening: "È verità universalmente riconosciuta...." And a signed copy of Matthew Clark Smith's picture-book biography Small Wonders, because he signs it "with love," and he is my brother.