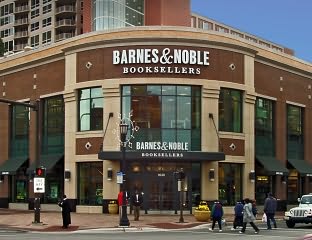 The Barnes & Noble in downtown Evanston, Ill., has closed permanently. Paul Zalmezak, the city's economic development manager, told Evanston Now that with its lease expiring, B&N had considered revamping the space to create a smaller format store more in line with its new approach, but decided not to.
The site will be remodeled into new offices for Northwestern Medicine. Now the nearest B&N is in neighboring Skokie.
Zalmezak noted that Evanston has nine independent bookstores, which include Bookends & Beginnings, Amaranth Books, Booked and Becky and Me Toys.
---
Two longtime employees at the Barnes & Noble warehouse in Monroe Township, N.J., have died from Covid-19, which the company has confirmed, NJ.com reported. The men, Felix Ramirez and Alberto Joyasaca, died on April 13 and May 4, respectively.
The deaths follow protests by some workers at the distribution center who have said they're worried about the coronavirus and want B&N to close the warehouse for two weeks for a deep cleaning and sanitizing.
On April 7, about 15 of the warehouse's 800 employees picketed outside the building, seeking more protection. At the time, nine employees were sick.
And on April 28, workers at the warehouse sent a petition signed by 200 of them to New Jersey Governor Phil Murphy asking him to close the warehouse for two weeks for sanitization and allow workers to self-quarantine with pay.
B&N has said that it is taking a range of steps to protect workers, including closing the warehouse five times for a deep cleaning (including this past weekend), reducing the workforce, implementing social distancing, and distributing gloves, cloth masks and disinfectant wipes. The company also said it has had no positive cases since closing the warehouse for five days, through April 22, and that it is allowing workers to take time off if they are worried about getting sick and is checking employee temperatures before each shift.