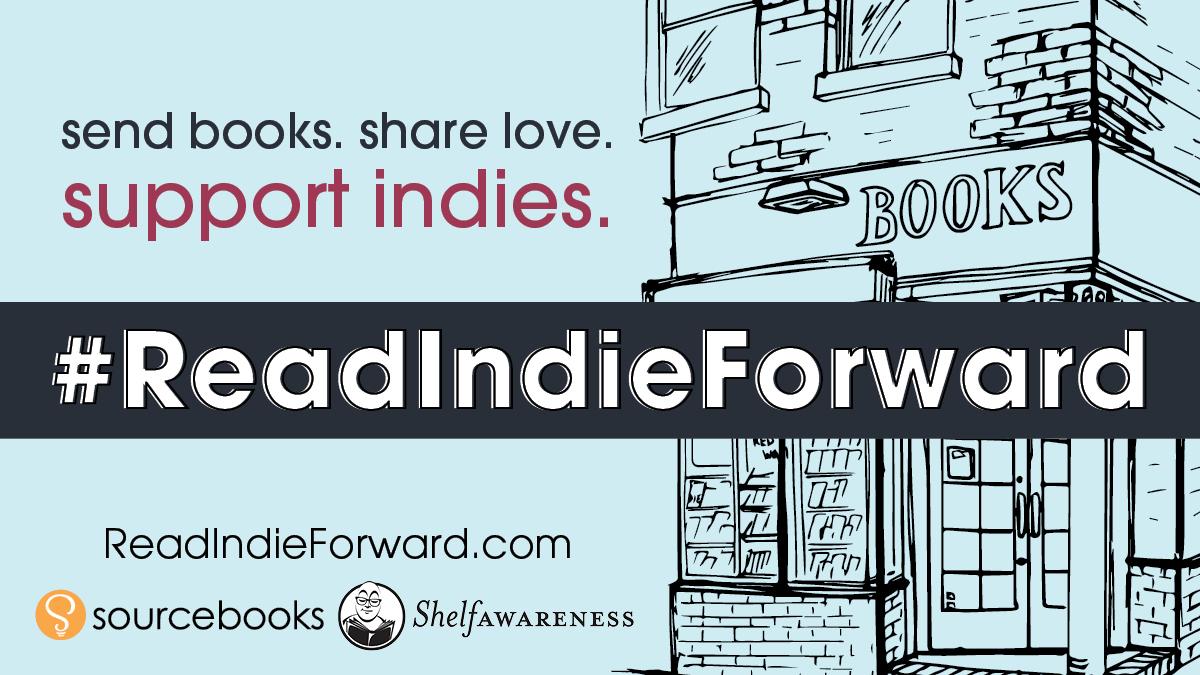 Shelf Awareness and Sourcebooks have teamed up to launch #ReadIndieForward, a pay-it-forward campaign to support indie bookstores and share the joys of reading. Like a chain letter for books, #ReadIndieForward encourages readers to buy one book a week from indies for as many as eight to 10 weeks, send those books to family and friends, and ask recipients to pay it forward with their friends and families--and mention the gift and bookstore on social media. Readers can purchase books directly from their favorite independent bookstore, Indiebound.org or Bookshop.org, which has a special page for #ReadIndieForward.
Shelf Awareness publisher Jenn Risko said, "While indies experience what we know is one of their most challenging times ever, #ReadIndieForward is a great reminder to readers that the best way to help their local bookstore is to simply buy a book from them. As our industry continues to quarantine in place, we all know there's nothing like the excitement of getting a new book that takes us on a journey of the mind. Leave it to Dominique Raccah to come up with this simple yet powerful idea. We're grateful that she chose to partner with us on it."
Sourcebooks publisher and CEO Dominique Raccah said, "We have seen an amazing outpouring of generosity from authors and readers during the Covid-19 pandemic through initiatives like Save Indie Bookstores. #ReadIndieForward is another way for book lovers to share their love of reading and provide support to the independent bookstore community."
American Booksellers Association CEO Allison Hill said, "ABA is grateful to Sourcebooks and Shelf Awareness for creating an opportunity for book lovers to celebrate books, support independent bookstores, and connect with one another in a meaningful way during this crisis. #ReadIndieForward is exactly what we all need right now: Something to connect us, and something to look forward to."
Booksellers and publishers can join the campaign by visiting readindieforward.com, which features downloadable social media assets that can be personalized with their logo, as well as ads to promote #ReadIndieForward to their communities, staff, authors and readers across Facebook, Twitter and Instagram.