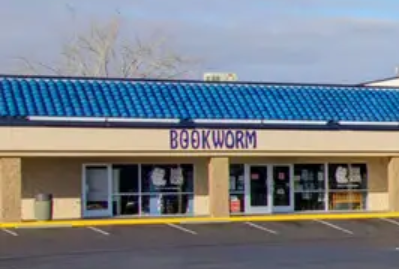 The Bookworm, Kennewick, Wash., is closing its doors after 46 years in business. In a Facebook post this week, the store said: "Due to the ever changing Covid-19 pandemic, we have made the decision to close The Bookworm and retire from the business. Our last day of business will be July 31, 2020. We will be selling everything in the store at discounted pricing. We are selling all of our bookcases as well. We will be allowing our customers to come in and shop 'BY APPOINTMENT ONLY' starting Monday, May 25, 2020."
The Bookworm opened in Richland in 1974. Cindy Bitzer joined the staff in 2005 before purchasing the business with her husband, Mark, in 2009 when the previous owner decided to retire. They relocated in 2015 to a larger space at 731 N. Columbia Center Blvd. in Kennewick.
On Facebook, the owners wrote: "It has been our sincere pleasure to offer excellent customer service to our loyal customers and we hope we were successful in this endeavor. It has been our joy to serve this community for the last 46 years and our customers will be greatly missed."