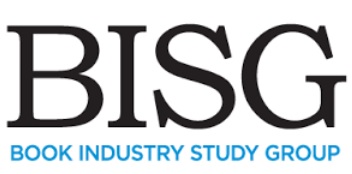 The Book Industry Study Group's annual meeting, postponed from April 24 to September 11, will now not take place in person and instead consist of a series of online conversations between late July and September. The online panels, presentations, and talks will consist of:
Building a Smarter Supply Chain (July 28)
Change Management in the Age of Covid-19 (August 4)
Lessons Drawn from Publishing Entrepreneurs (August 6)
Real-Time Reporting and Bigger Data (August 11)
Sustainable Publishing: Where We Need to Go (August 18)
BISG Industry Awards Celebration (September 11)
Keynote Conversation with James Daunt, CEO of Barnes & Noble and managing director of Waterstones (September 11)
Chair of the BISG board of directors Andrew Savikas commented: "As the leading trade association for the book publishing industry in the United States, BISG is uniquely equipped to bring together stakeholders and rise to the major challenges we face as an industry. Even though we won't be gathering in person, this revised program offers vital opportunities for the kind of collaboration BISG is known for, so we can work together to come through all of this as a stronger industry and community."
BISG executive director Brian O'Leary added, "We're committed to leading and sustaining a dialogue about building a smarter supply chain, but we don't feel we can host an in-person meeting in 2020 in a manner that protects the safety of those attending. The repositioned meeting provides a broad audience with access and insight at a time when conversations about workflow, metadata, and the supply chain have grown in importance."
For additional details, speaker information, and registration links can be found here.