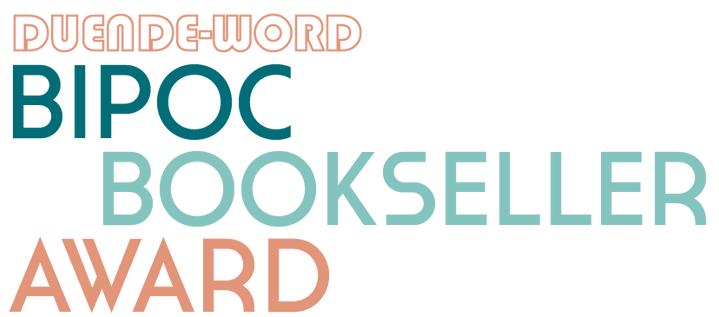 Nominations are open for the Duende-Word BIPOC Bookseller award, a new annual award meant to celebrate and boost Black, Indigenous and People of Color booksellers and their work.
The award is a partnership between Duende District Bookstore and The Word, a nonprofit organization working to build an inclusive publishing community. It comes with a $700 prize and will be awarded at a virtual awards ceremony in August as part of [margins.], a conference for writers from marginalized backgrounds.
BIPOC who work in U.S. independent bookstores in any capacity are eligible to be nominated for the award. There are three categories--activism, innovation and leadership--and a bookseller can be nominated for multiple categories.
The Activism award is for a bookseller who "goes above and beyond to advocate for Black and Brown booksellers and literary representation" both in their stores and communities. The Innovation award will be given to a bookseller "whose vision, whether entrepreneurial or programmatic, has shown us what the future of the industry should be." And the Leadership award will go to the bookseller who has dedicated their career to "supporting, uplifting and leading Black and Brown booksellers," as well as fighting for systemic change in the industry.
"BIPOC are severely underrepresented among booksellers, no different from the rest of the industry, and so this can be a trying and lonely road," said Viniyanka Prasad, executive director and founder of The Word. "With this award we are offering a special and long overdue thank you; we are making more space for these creatives to be truly seen."
Prasad explained that the new award is just one piece of a partnership between Duende District and The Word. A few years ago, Prasad and Duende founder Angela Maria Spring realized their respective visions and programming were perfect complements, and they've been "laying many seeds since."
"A large part of Duende's mission is to uplift, amplify and center Black and Brown booksellers," said Spring, "and our partnership with The Word for Diversity has enabled us to do that beyond the bookstore's walls, much like our store model."
Spring and Prasad hope to grow the award each year with the "support of the entire bookselling and publishing communities, so we can continue to shine the light on all the brilliant work BIPOC booksellers do on a daily basis."
Said Prasad: "As the bookselling industry struggles with the many limitations that underlie its lack of representation, it is important to center voices from within marginalized communities to guide us to a richer future."
Nominations are open today through July 17.