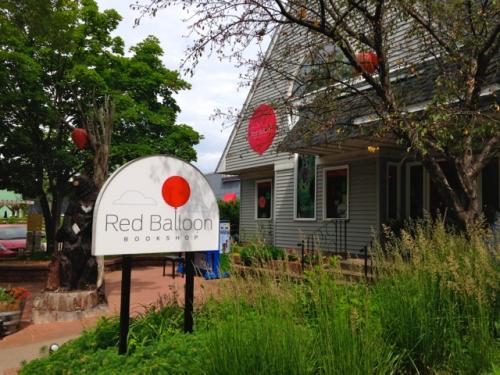 In St. Paul, Minn., Red Balloon Bookshop has not yet reopened to the public, but owner Holly Weinkauf and her team are working in the store answering phones, fulfilling online orders, coordinating deliveries and managing pick-up, all while safely distanced.
Weinkauf reported that right now, the store looks more like a warehouse than a bookstore, and the team is working through a rearranging plan that will allow the store to keep up with online demand while providing a good, safe browsing experience for a few customers at a time.
One of their major concerns, Weinkauf continued, is figuring out a plan for maintaining social distancing when very young children are in store. She and her booksellers have talked through a few possibilities, and they won't open until it's figured out. She added that reopening is still a few weeks away at best.
On the subject of the protests against systemic racism and police brutality that began roughly a month ago, Weinkauf said she and her booksellers were "deeply saddened, angered and frustrated," and she hopes her store can play a role in the education and healing that need to happen. Like many other indie booksellers, she's seen an incredible increase in demand for antiracist books for all ages, which is encouraging.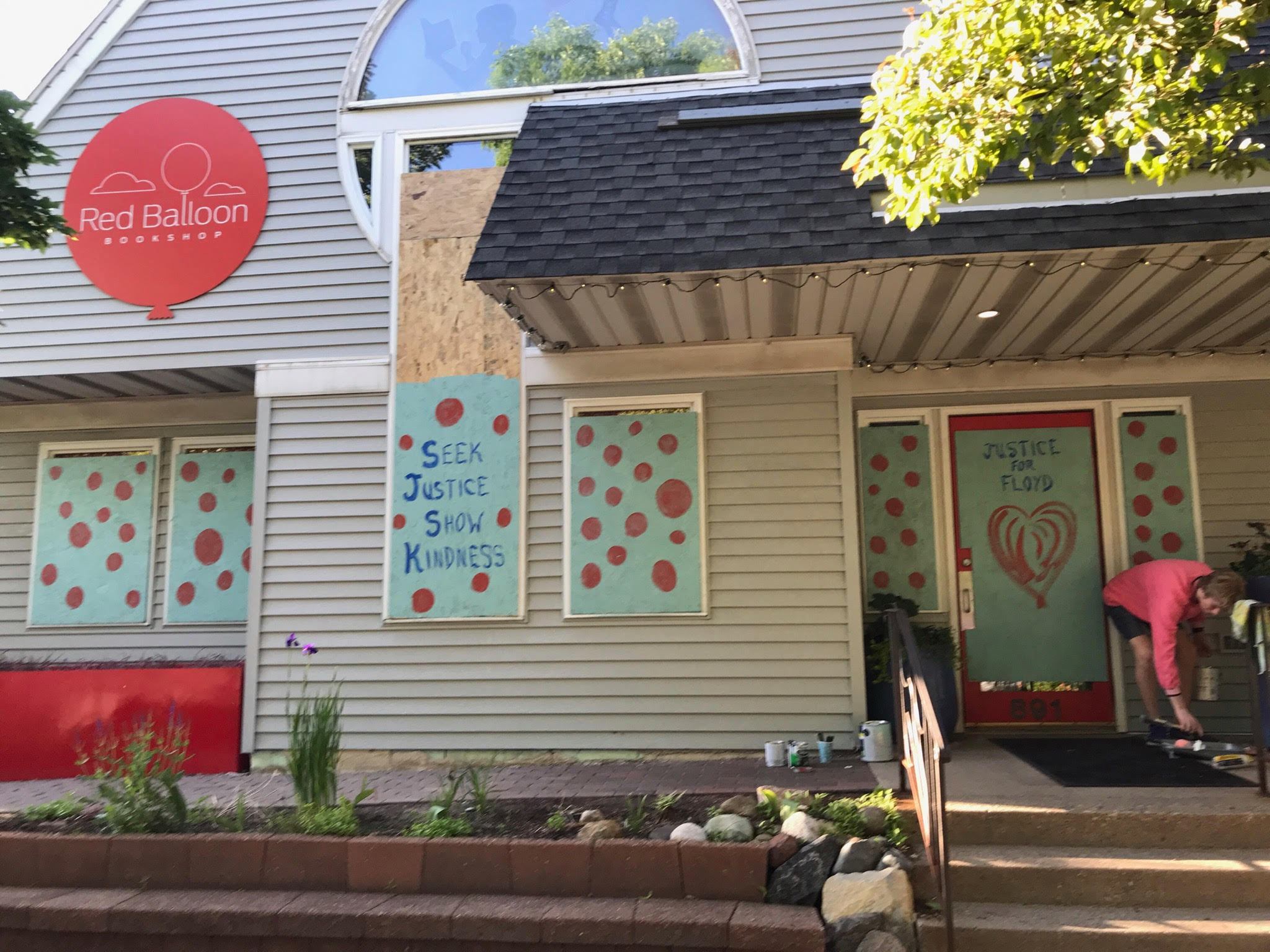 During the initial protests in late May and early June, some stores near Red Balloon were physically damaged. Weinkauf's store never suffered any damage, but as a precaution they did put up boards and reduced pick-up hours for a few days. Right away, she and her team wrote messages of justice and kindness on the boards, created and shared an antiracist book list, encouraged community members to donate to organizations working to heal and help the community and encouraged people to support Black-owned bookstores.
And just this past week, Weinkauf said, she added a regular, weekly meeting to the staff schedule, meant for having intentional conversations about what the store and staff can continue to do to "learn, grow and take more effective action."
---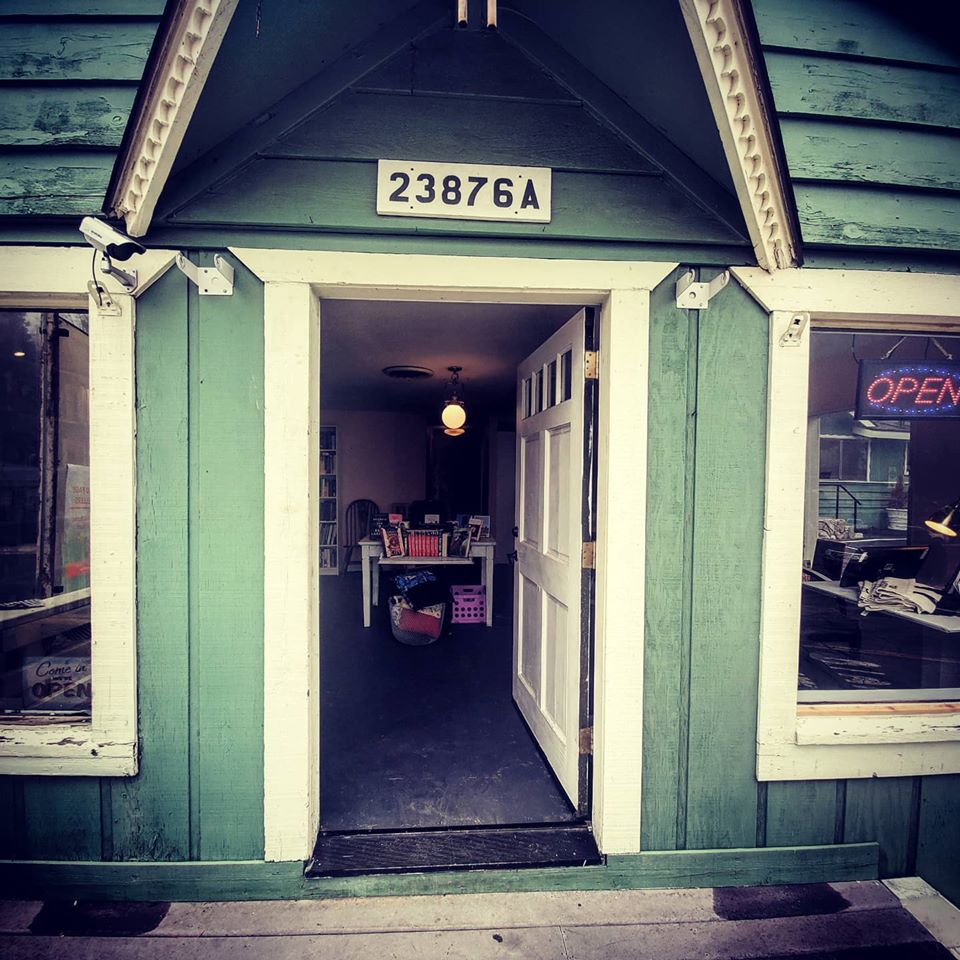 Devina Horvath, co-owner of Print and Page Booksellers in Crestline, Calif., reported that her store is now open full-time, though occupancy is limited to six; private browsing appointments are available.
Masks are required at all times and hand sanitizer is available for customers. Instead of reshelving touched books, customers are asked to place them in boxes located throughout the store. The store is marked to show proper social distancing, and Horvath and her team are sanitizing surfaces frequently. They are also still providing free local delivery and curbside pick-up, and if the store reaches capacity, they've set up a waiting area outside. Because of these policies, Horvath added, the store has been certified as a Covid-compliant business in San Bernadino County.
Horvath said her regular customers are on board with wearing masks and following social-distancing guidelines, but the general community is "a little more opposed to masks." When the county reduced wearing masks to a suggestion, the store received some push-back from community members, but now that wearing masks is mandated across the state, it's been a bit easier.
When protests against police brutality and systemic racism began approximately a month ago, Horvath and her team participated in a local protest and started a book club with a local Black Lives Matter group with the aim of promoting diversity in nearby mountain towns.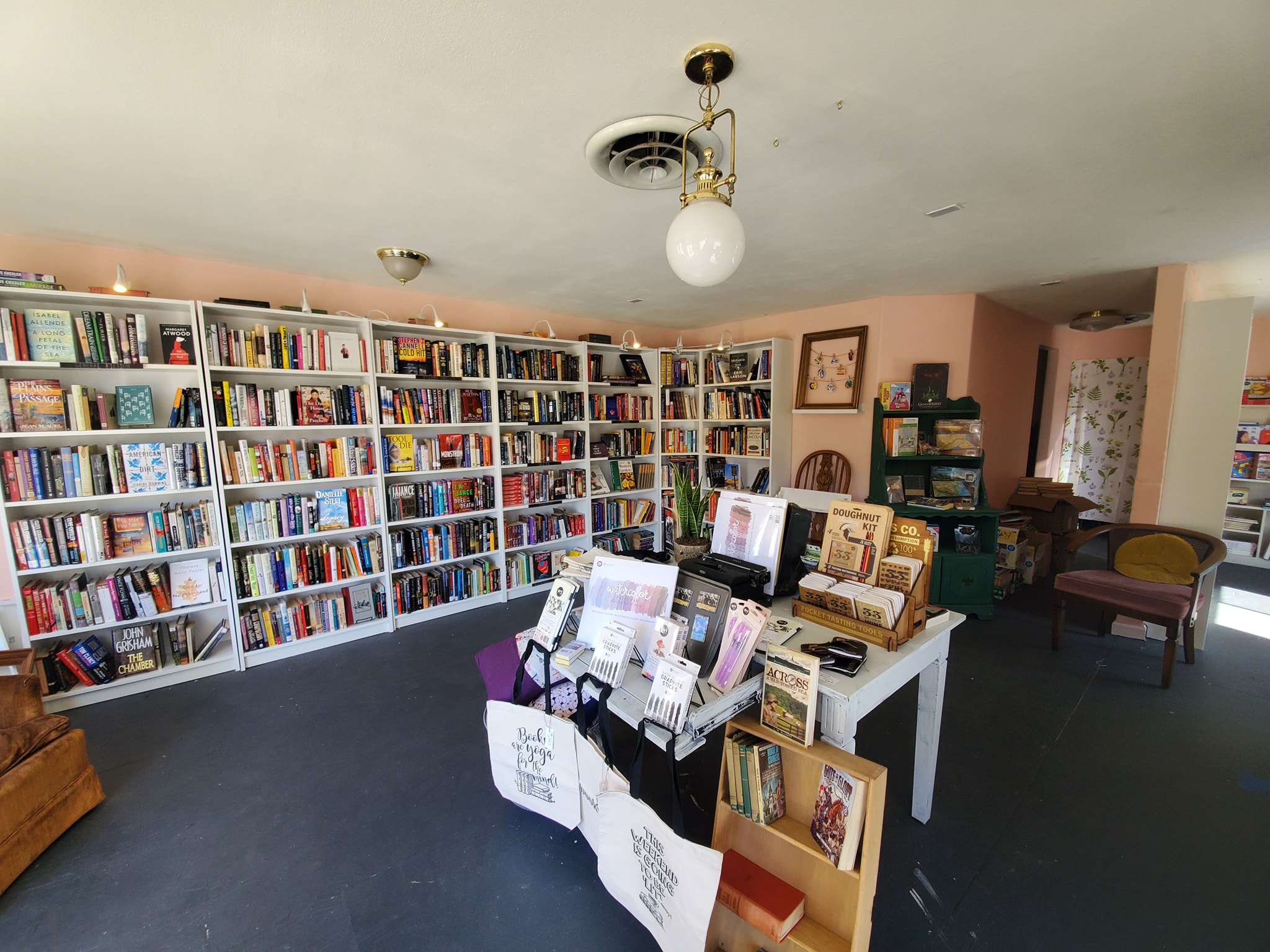 Her biggest concern, Horvath continued, was never protesters but "high-strung local militia-type groups" who have taken it upon themselves to patrol and "protect" local businesses. There was pushback when she explicitly stated that the store didn't need "protection" and that vigilantism was forbidden on the store's property. She noted that the county's rural areas have fallen victim to the "bus loads of rioters" rumors, which she said is "more dangerous than peaceful protests, in our opinion."
The store is also making a concerted effort to face-out books by BIPOC authors on its shelves, and they've set a store goal permanently to have at least 50% of the store's new inventory and featured books by BIPOC authors. They will also be assessing the store's inventory for titles that BIPOC communities have called out as problematic. Said Horvath: "This is our long-term plan for how we can do our part to lift marginalized voices."