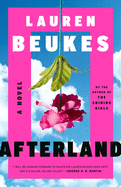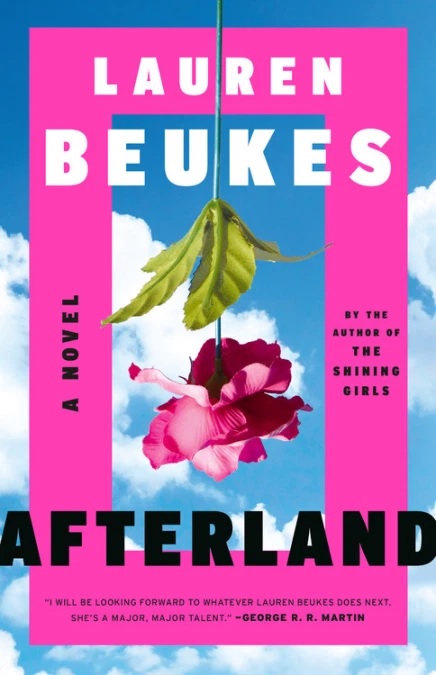 "You can't imagine how much the world can change in six months." Oh, but yes we can! With remarkable prescience, Lauren Beukes's Afterland takes on an "unprecedented global pandemic" with chilling results--and surprising comic relief threaded throughout. Six years after the success of Broken Monsters, the internationally bestselling South African author sets another disturbing novel Stateside, creating an epic odyssey of a mother's determination to save her tween son. Their worst threat to safety, alas, is her own sister.
It's 2023, three years since the Human Culgoa Virus, "a highly contagious flu that turns into an aggressive prostate cancer in men and boys," ravaged the world: "3.2 billion men, boys, and people-with-prostates [are] dead... which leaves about 35-50 million boys and men alive around the world." Twelve-year-old Miles is one of those dwindling survivors.
Back when life was normal, Miles and his parents, Cole and Devon, flew from their Johannesburg home to spend a Disneyland vacation with relatives. Four months later, cousin Jay is dead. Then Uncle Eric, father Devon. Billions fall. In the government's effort to protect survivors and their immediate families, Miles and Cole end up in California's Ataraxia, "the fanciest prison in the world." Cole just wants to go home to South Africa. When Cole's sister, Billie, arrives, they hatch a plan to break out.
Their success is tempered when Billie reveals the contemptible reason for her ready assistance: harvesting Miles's sperm for black-market riches. Cole's reaction is to swing a tire iron at Billie--"You play too rough, you girls," their father admonished often growing up--then grabs Miles to take to the road. Miles must become Mila for the two years on the run from California to Florida, sheltered and enabled by the kindness of (fanatical) strangers, most especially Mother Inferior and the peripatetic Church of All Sorrows. Billie (surprise!) is never far behind.
Beukes reveals her cat-and-mice chase through two sections in which Cole, Miles and Billie take random turns exposing what's what--reliability varies. In between, a three-chapter interlude offers a glimpse of the devasted world beyond: a "historic artifact for future (female?) internet historians," a Vice magazine article about men gone rogue (but free) and a recorded confession about forgiveness. Never-ending body counts, attempted sororicide and tween exploitation might not particularly be phrases that invite "Read me!" but this pandemic distraction is ready for worldly audiences, offering titillating thrills, schadenfreude and, most surprisingly (and necessarily), even a few take-me-away snorts and shrieks. --Terry Hong, Smithsonian BookDragon
Shelf Talker: Lauren Beukes's prescient Afterland recounts an odyssey across the U.S. during an "unprecedented global pandemic" by a mother and son who just want to get home to South Africa.