In the latest installment of BookNet Canada's series highlighting how Canadian retailers and publishers are responding to social distancing measures and the changes put in place due to Covid-19, Ben and Doug Minett of the Bookshelf in Guelph, Ont., fielded questions, including:
How have you adapted your business in response to Covid-19? Are there particular initiatives that you'd like to share?
Just days before the lockdown, we were in the final phases of shifting our website buy button from Shopify to Snipcart. The day before the quarantine our website became fully functional for online selling.
Before the pandemic, our website was primarily used for people to check cinema listings or customers checking our inventory. At the [same] time that Amazon de-prioritized book delivery, and Indigo's online store was inundated with orders, The Bookshelf decided to offer free same day delivery to customers in Guelph.
The day before [Prime Minister Justin] Trudeau announced the wide spread shutdown of the Canadian economy, we announced pre-emptively that we would be shutting our doors to the public and offering free delivery for phone and online orders in Guelph to try to flatten the curve. Check out our public statement here.
The response from our customers was incredible. We have delivered books to every corner of Guelph and people were also using our curbside pick-up option.
Will you continue with any of these initiatives or business practices when brick-and-mortar bookstores reopen to customers?
We will be continuing free delivery in Guelph after the lockdown is lifted and we are back to a semblance of normalcy.
What is your biggest takeaway from working as a bookseller while physical-distancing measures have been in place?
Adapting to rapidly changing conditions is an essential skill of a bookseller in 2020.
---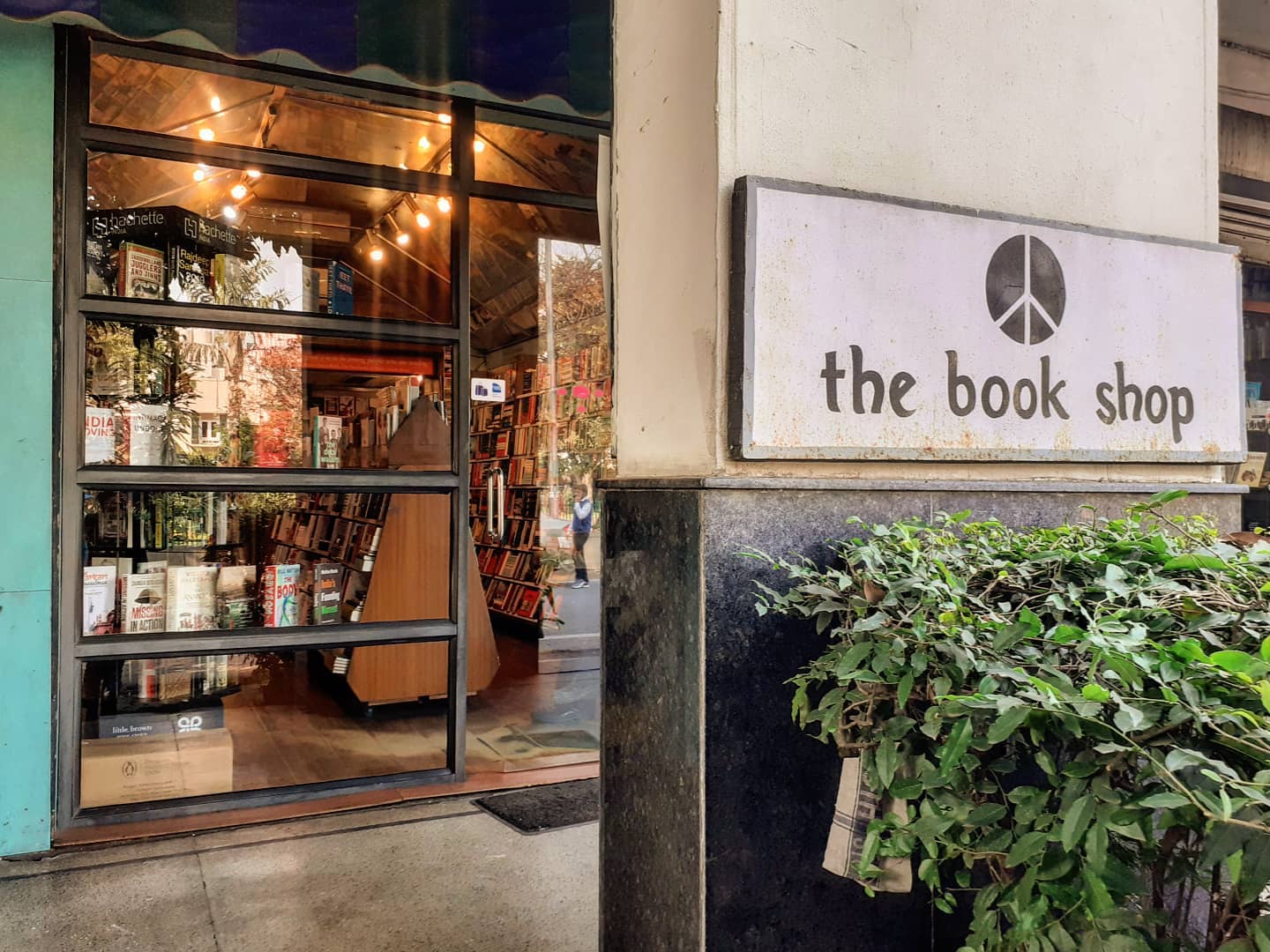 "Among all the bookstores in Delhi, there isn't another with which I've had as long an association as I have with the Book Shop," Divrina Dhingra wrote in a Scroll.in piece about her first trip to a bookstore after 45 days in lockdown.
"When I arrived, the Book Shop looked reassuringly the same. The same shelves full of colored spines, the very welcome smell of paper, ink, and vanillin. Even the resident cat was there, curled up and asleep in her spot. All the store asked was that customers be limited to two at a time, that they be masked and sanitize their hands. The gentleman at the door was the same person who's been there for years, but now he also dispensed sanitizer to everyone entering. Overall, nothing at all unreasonable or unexpected.
"At home, I'd dismissed the unceasing instructions around distance, contaminated surfaces, aerosol droplets as slightly paranoid. Now, my confidence waned. Sweating behind my mask, I wondered if I should touch the books or pick them up to read a blurb or opening page. Could I lower my mask to ask a question or smile, was it permissible to loiter even a little while a small queue formed outside? The one other person in the shop with me gave me a very wide berth and seemed alarmed that we had to maneuver around one another in the narrow aisles, but then I couldn't read her expression from behind her mask....
"Objectively, very little had changed; I got my outing, my books, and my glimpse into a recent past. But perhaps it was that I had come seeking reassurance and was already mildly reeling from the surreality experienced on the road, that caused me to not find comfort in this familiar activity. It in turn made me feel worse.
"Dispirited as I was, I hadn't come away with the feeling that physical book stores were a hazard, or that I'd be doing more e-book reading. If anything, the opposite felt true. Given social distancing, the inability to physically express emotion, and all that does to the mind, spaces like the Book Shop unwavering in their calm are pure solace. The books they sell offer the catharsis and space in which at least the mind can run free."