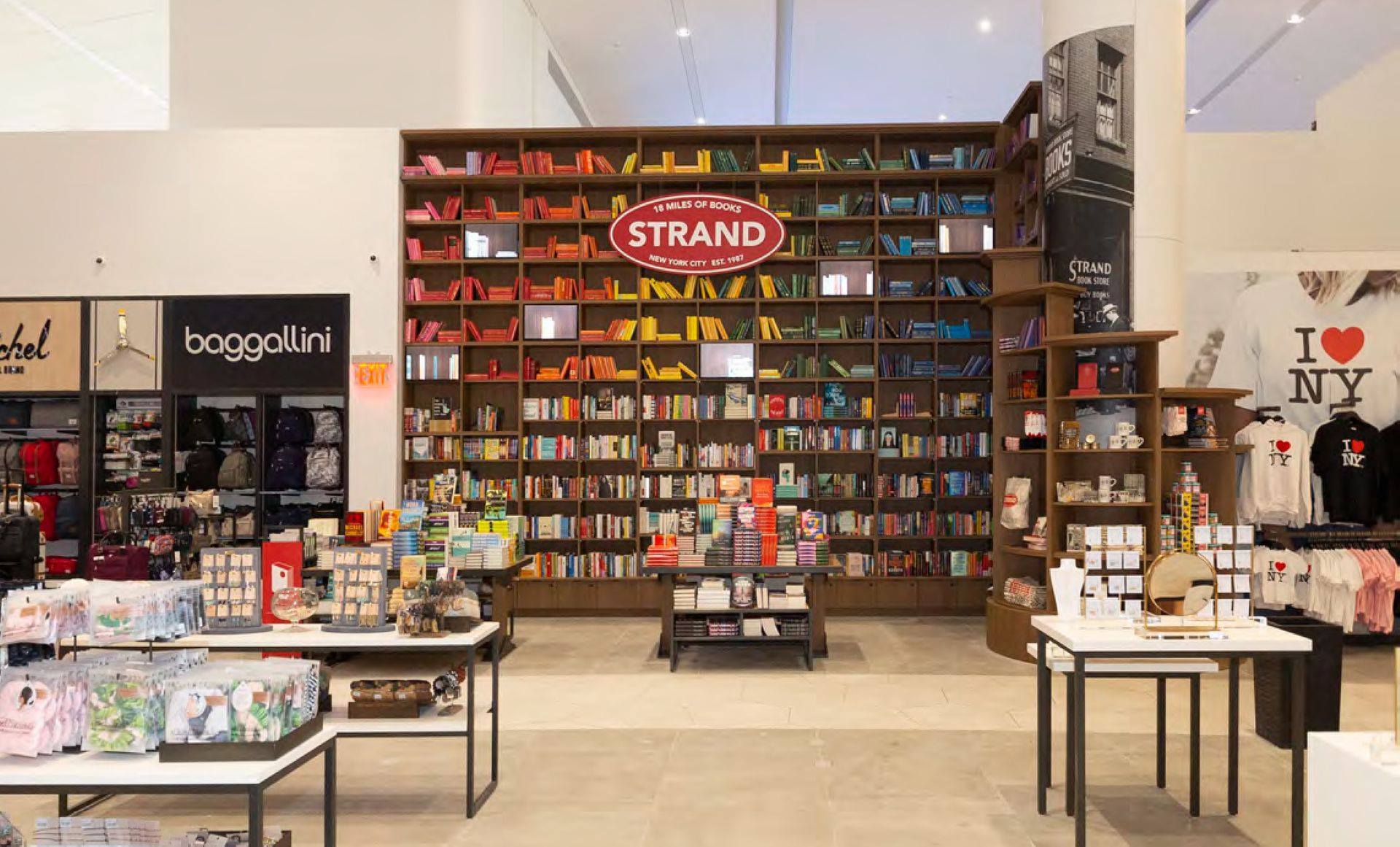 The Strand at LaGuardia Airport
New York City's Strand Bookstore has just opened one new branch and will soon open another.
Last month, the Strand opened a store in the new Terminal B at LaGuardia Airport in association with Marshall Retail Group. The store is part of MRG's Bowery Bay Shops, which aims to offer "a world-class, New York-centric shopping experience that connects travelers to an array of iconic brands, locally-sourced artisan confections, gourmet eats, cutting edge electronics, Made in Queens gifts, local and national beauty brands, and more." Besides the Strand, the 15,000-square-feet Bowery Bay Shops includes Artists & Fleas, Brooklyn Roasting Company, Kate Spade New York and Magnolia Bakery.
As the store noted on Facebook, "Even though most of us won't be traveling any time soon, here's to hoping you'll all get to experience it in-person in the near future."
The Strand's new branch on Manhattan's Upper West Side, on Columbus Avenue between 81st and 82nd Streets, is opening mid-month, according to the West Sider Rag. "Can't promise an exact date, but soon," a spokesperson told the Rag. The Strand has put up a permanent sign outside the building.
The store is in the former location of a Book Culture and was supposed to open in March, but was delayed because of the pandemic.