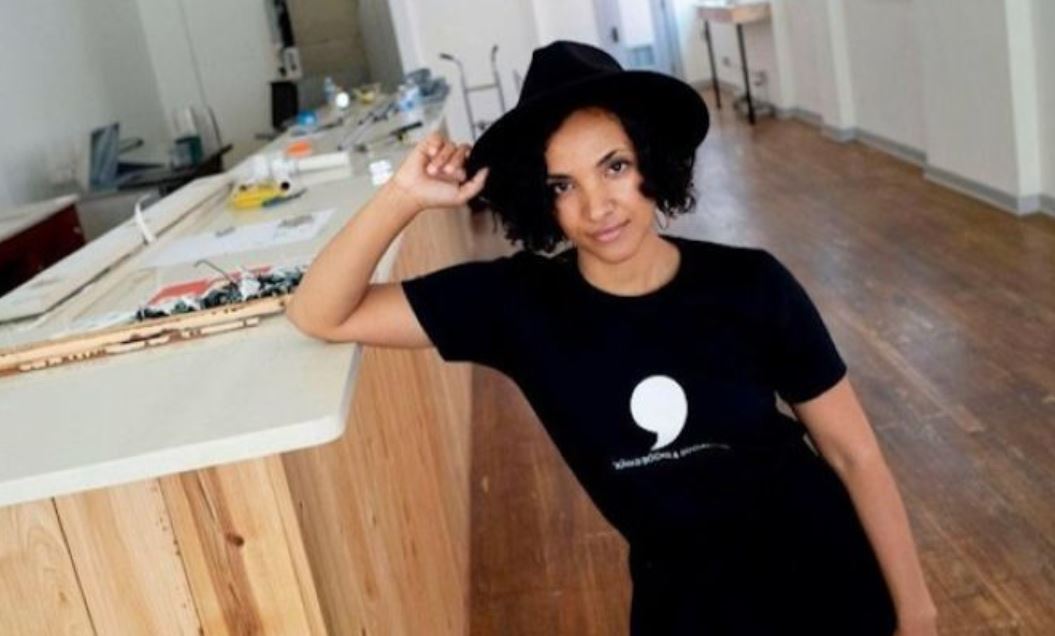 Egypt Otis at the future Comma Bookstore.
Egypt Otis, a Flint, Mich., native and activist, plans to open Comma Bookstore and Social Hub at 526 Buckham Alley on September 1. MLive.com reported that Otis, who has spent years working as a community organizer for organizations like Planned Parenthood and the Community Foundation of Greater Flint, "dreamed of opening a space that connects people seeking a progressive outlook on life." The bookstore's opening date may have to change, depending on the severity of the Covid-19 pandemic.
With the support of her boyfriend, Dorian Jackson, she is creating a space for Black authors and business owners that reflects Flint's community. "This is going to be a social hub that's reflective of the community at large," Otis said. "We are not one-dimensional people. We carry on intersections and different types of identities."
Books on a variety of social issues, including LGBTQ+, feminism and civil rights, will be featured at the store. Otis added that a space for conversations and content on these issues is a good addition to Flint. In the past, she had to travel to Ann Arbor or Detroit to find a venue similar to the one she is trying to create: "We don't have a space like this in Flint. I'm excited to provide this to the city."
Otis, who has launched a GoFundMe campaign, posted on Facebook: "I want to express my appreciation for the amount of support I'm receiving for Comma Bookstore & Social Hub! I am overwhelmed with happiness. I am launching a fundraising campaign to assist with the costs associated with opening the store and Covid-19 related PPE to ensure best safety practices. Again, I want to say thank you for the love and kind words."