Kirsten Hess, owner of Let's Play Books, Emmaus, Pa., was one of three small business owners featured in a recent and compelling ad for Joe Biden's presidential campaign.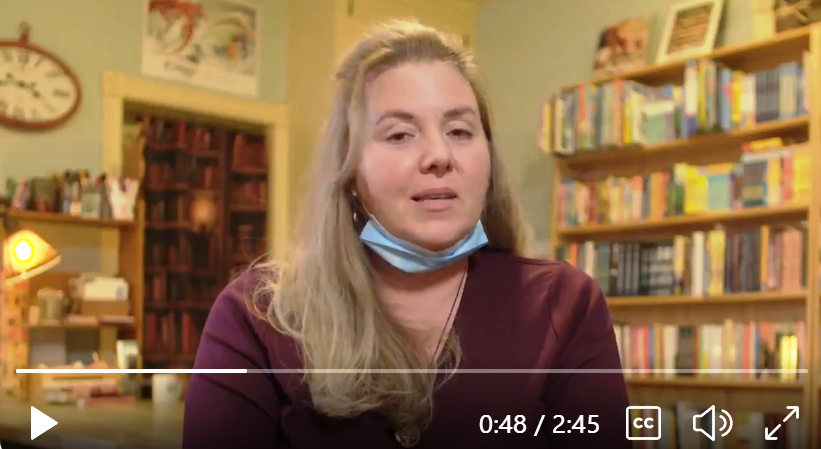 "A few weeks ago, I was invited to participate in a small round table discussion with Vice President Joe Biden in Philadelphia about how small businesses were coping with Covid-19," Hess recalled. "The following week the Biden team contacted me and asked if I was interested in participating in a commercial for Biden for President. That was a lot to weigh, as the last thing I want to do is alienate anyone from the bookstore--not because I don't want to lose business, but because being a place that welcomes EVERYONE is a key mission of my shop. I chose to say yes to the commercial because I do endorse Mr. Biden for President. I plan on sharing my reasons for that in an editorial soon.
"The filming took over 2 hrs--they filmed me as I watched various speeches President Trump has given. I laughed, cried, made faces, and seriously experienced all emotions. As I have said before, and many of my republican friends agree--I don't think there is a choice. However, we encourage conversation, respectful discussion, and reading well beyond the headlines on Twitter/FB or partisan news. I believe we must rally to ensure the continuation of democracy. The commercial is out, so I thought we would share it from our main page."