Today at 9 a.m. Eastern the Rock Bottom Remainders are releasing their music video "Don't Stand by Me," featuring their version of Ben E. King's classic song "Stand by Me," with lyrics adapted by Dave Barry and members of the band.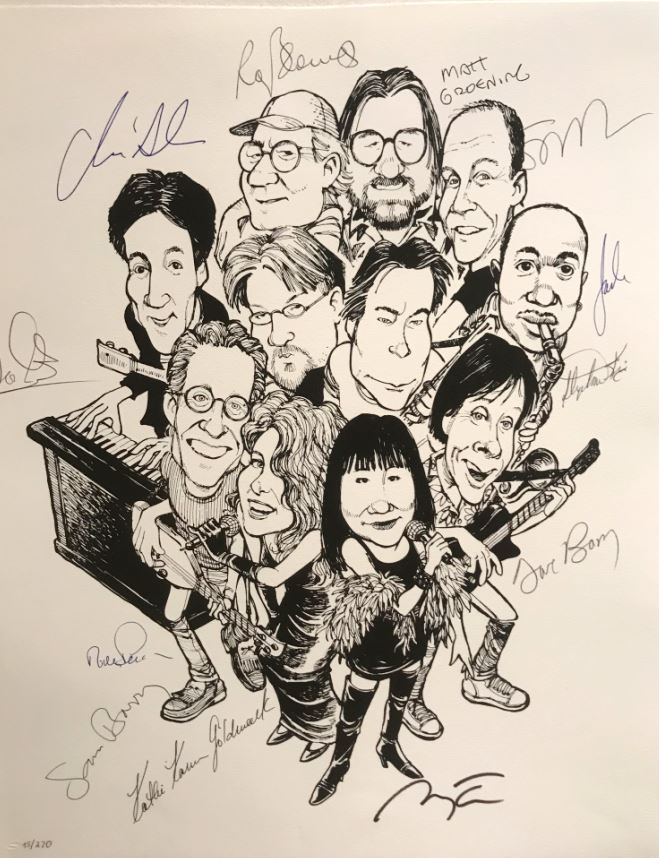 The Remainders are encouraging fans to make a donation to the Binc Foundation to support booksellers. The first 50 donations of $750 or more will receive a limited-edition lithograph of the Rock Bottom Remainders created by Pulitzer Prize-winning cartoonist David Horsey and signed by all members of the band. You can view the music video on the Rock Bottom Remainders Facebook page or here.
"The Remainders, like all authors, love independent bookstores and booksellers, and wanted to use our musical talents to help them," said Barry. "Unfortunately, we don't have any musical talents. But we hope this video will help anyway."
"Binc is thrilled to be connected with such incredible authors and this legendary literary band," said Binc executive director Pamela French. "We can't begin to thank you all enough for choosing to help booksellers and bookstores through this unprecedented time by recording and sharing a new song with all your fans, the book industry, and the whole world. Since March 12, Binc has provided grants to over 2,100 individuals and stores with over $2.5 million in emergency aid. The band's support will allow Binc to help even more booksellers."