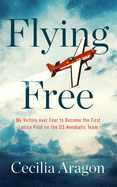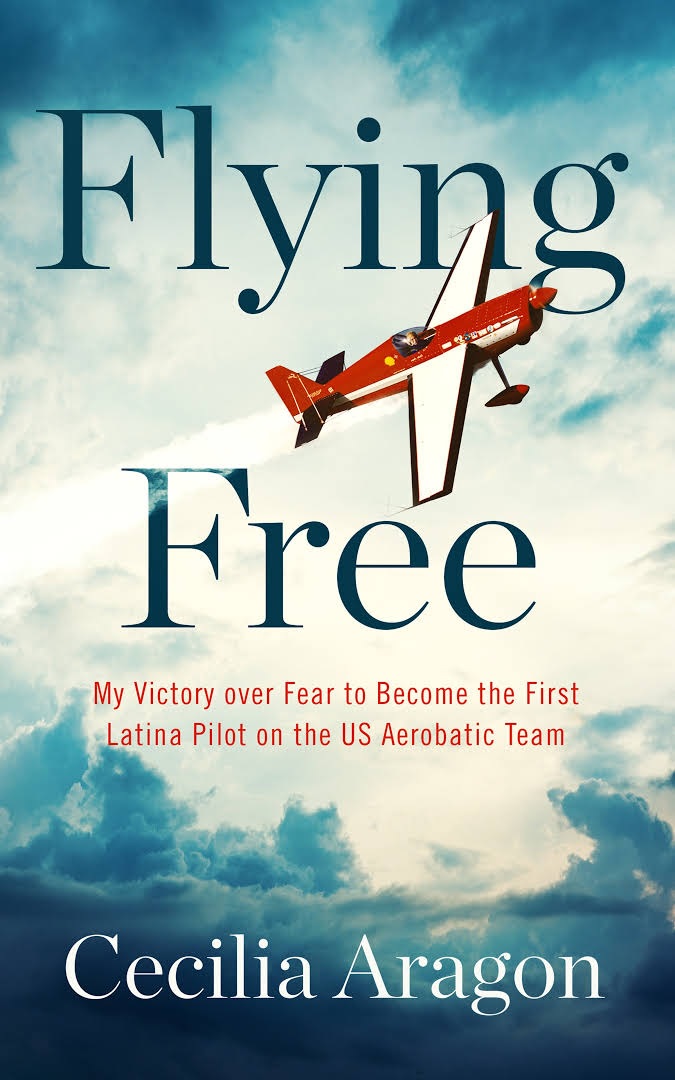 Bullied as a child in her small Indiana town, Cecilia Rodriguez Aragon learned early on that staying quiet meant staying safe. The daughter of Chilean and Filipina immigrants, Aragon excelled in school, especially math class, but learned to keep her brilliance under wraps. She found her way to a career in computer science, but still struggled with crippling fear and anxiety. When a coworker's love for flying ignited her own, Aragon--to her own surprise--found herself spending weekends at airfields, learning to fly increasingly complex maneuvers and dreaming of buying her own airplane. Her memoir, Flying Free, chronicles her journey from INTF--her own "personality label" of Incompetent, Nerd, Terrified, Failure--to a strong, confident woman who became the first Latina to compete on the U.S. Unlimited Aerobatic Team.
Aragon begins her narrative with her first exhilarating flight, an after-work joyride in a Piper Archer plane belonging to her coworker Carlos. She then looks back on her childhood, vividly rendering both her father's belief that she could excel at anything, and the continual bullying by white boys who gave her doubts. She tells the story of pushing herself to find a flight instructor, going out to a local airfield for the first time, finally speaking up and telling the same instructor that she was ready for a solo flight (after logging far more than the required hours in the air).
Aragon's crisp, straightforward narration mirrors the steps she had to take before, during and after every flight: plot a course, perform the necessary mechanical checks, load the plane, strap herself in, take off. Soon, readers are following Aragon not only to the airfields near her home in San Francisco, but up to Seattle and over to Oklahoma in pursuit of higher-level planes and more advanced instruction. She learns (and instructs her readers in) the nuances of spins, rolls, stalls and other complicated maneuvers, which eventually become sources of joy instead of heart-stopping fear. And she calls out the consistent sexism in the world of competitive flying, as well as the costs and challenges for pilots who are not independently wealthy. Readers will cheer Aragon's journey, which eventually takes her to France for the World Aerobatic Championships.
Today a professor of engineering and data science at the University of Washington, Aragon has used her flying experience to build confidence and overcome fear elsewhere in her life. Her memoir is a paean to flying, a testament to grit and hard work, and a real-life model for anyone longing to cast their fears aside and fly free. --Katie Noah Gibson, blogger at Cakes, Tea and Dreams
Shelf Talker: Data scientist Cecilia Aragon's memoir chronicles her journey as a solo pilot and how it helped her overcome her fears.