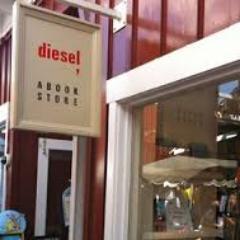 DIESEL, A Bookstore, which operates locations in Brentwood and Del Mar, Calif., has launched a GoFundMe campaign with a goal of raising $400,000. Co-owners Alison Reid and John Evans noted: "We have always seen our bookselling as an ecology of people, ideas, experiences, places and conversation. We are subject to vicissitudes, ups and downs, as part of the wider society and culture, as all of us are. But Covid-19 has had consequences like no other."
Although DIESEL has tried to weather the storm "with creative reinvention, hard work and perseverance, as we always have," keeping its booksellers afloat financially and with necessary health care, "at this point, our stores are foundering," the owners wrote, adding that although they have had "wonderful customer support," it is not enough to sustain rent, operating expenses and publisher debt.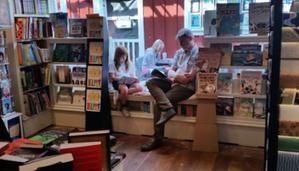 "So we are asking for your support to restore us to a sustainable level, to make it through this taxing time," they wrote. "We know we are not alone in struggling to survive. Many independent businesses lack the resources and financial support to make it through this extended challenge. Many aren't making it, and we hope not to be one of them."
Noting that they have resisted appealing to the wider community for help, Reid and Evans stressed that they are running out of time. "It is either this, or ending our run as a quality independent bookstore.... We hope to be able to pay our debts, and to keep providing great books and great conversations to our communities for many years to come. We cherish, and desperately need, your support at this time. Thanks for all of your support these many years. May there be many more!"