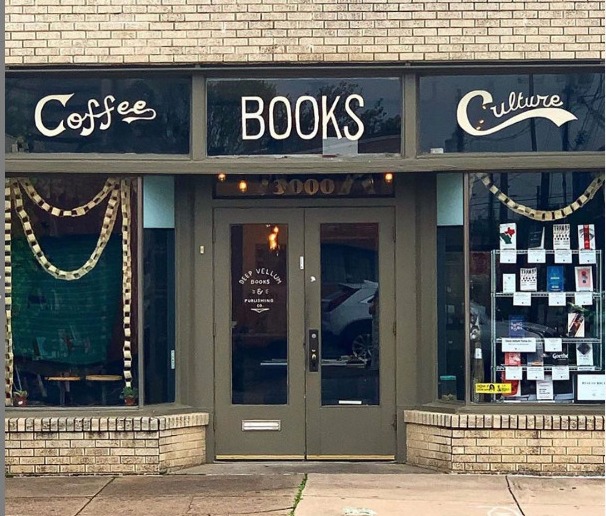 In Dallas, Tex., Deep Vellum Books reopened last month for limited browsing and appointments three days per week. Store manager Cristina Rodriguez said Deep Vellum is still doing online orders and offering curbside pickup, and this approach allows them to control customer traffic and give staff enough time to sanitize the store. For both walk-ins and appointment shopping, only three customers are allowed in store at a time.
Rodriguez reported that living in the South during a global pandemic has been a "new kind of nightmare." Every day that she's in the store, she continued, she has had to tell at least one person that they're wearing their mask incorrectly or that they can't come in without a mask. While occasional customers have told her that they think Covid is a hoax, a "good handful of Texans" seem to feel that she is infringing on their rights simply by enforcing safety guidelines.
When asked about buying for the holidays, Rodriguez noted that Deep Vellum is a very small space and has a highly curated inventory featuring mainly books from small, independent presses. Generally speaking, "stacks upon stacks" of New York Times bestsellers don't move very quickly for the store. Her approach this year will be trying to order a broad selection of titles in lesser quantities, rather than order tons of copies of a few big books. While buying habits have changed during the pandemic, she added, she wants her customers to still have that feeling of discovery when they come in for books and gifts.
On the subject of the protests against systemic racism and police brutality that began in late May, Rodriguez said there were multiple protests in the store's neighborhood and several local businesses experienced severe damage, some of them just a few doors down from the bookstore. Deep Vellum, however, was unscathed, and Rodriguez noted that they've always been a community-driven space and offer a range of resources, both monetary and action-driven, to support those who are underrepresented and marginalized.
"Community for me is being willing to show up for people in whatever form they might need," she said. "I want people to feel that Deep Vellum Books is a space where collectively we can reimagine and organize a safe community."
---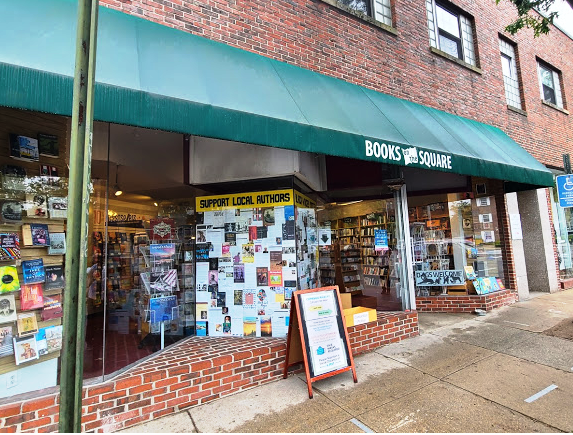 Jennifer Kandarian, manager of Books on the Square in Providence, R.I., reported that the store was closed to the public for two months. During that time Kandarian and the team were processing telephone and Internet orders and doing contactless pick-up. They were able to reopen in June with limited hours, and currently the store is operating at about 40% fewer hours per week, compared to pre-Covid schedules.
Kandarian said she hasn't experienced any real issues with customers refusing to wear masks or follow social distancing guidelines, but on occasion staffers do have to remind people to give other customers space or to pull their masks up over their noses. Generally speaking, "everyone realizes we are all in the same boat and trying our best for all."
Compared to a pre-Covid summer, Kandarian said the biggest surprise has been the lack of frontlist titles selling for the store. With the exception of new releases like Emily Henry's Beach Read and Brit Bennett's The Vanishing Half, almost everything the store is selling is backlist. Books like Delia Owens's Where the Crawdads Sing and Tara Westover's Educated have been among the store's bestselling titles this summer, despite so many "great new releases" coming out this spring and summer.
Looking ahead to the holidays, the store is being very cautious. There are significant questions about how the pandemic will affect browsing and holiday shopping. Kandarian and the store team are hopeful that book sales will be strong, but "sidelines and cards are definitely not getting ordered like they would have in previous years." --Alex Mutter