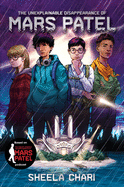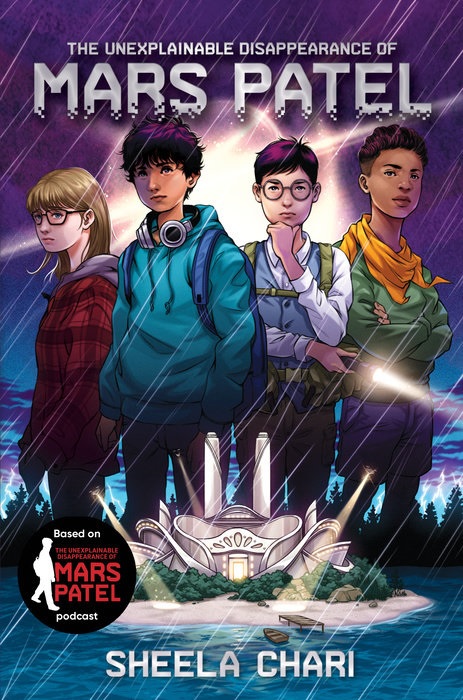 Based on the Peabody Award-winning middle-grade podcast series of the same name, The Unexplainable Disappearance of Mars Patel uses a dynamic multi-platform approach to tell the story of a too-smart-for-his-own-good 11-year-old who suspects a nefarious connection between missing kids and a charismatic billionaire inventor named Oliver Pruitt.
In the opinion of South Asian American Mars Patel, Oliver Pruitt is one of the only grownups who "gets" kids. The podcaster at times even seems to speak directly to Mars: "Hey there! Yeah, you! Are you searching for adventure?... Something BIG is happening soon." It's not long before sixth graders from H.G. Wells Middle School begin to disappear. Though the adults in Mars's life are strangely unconcerned, he is unwilling simply to let it go. As one, then two, then three of Mars's group of friends vanish, it becomes clear that the remaining three pals are on their own. Is this the BIG adventure Pruitt was talking about? To find their friends and figure out what's happening, the tweens will need to access their best qualities and most powerful skills.
As in any good mystery, nothing is what it seems in Mars's world. Is Oliver Pruitt a cool and benevolent genius or a diabolical kidnapper? Are Mars and his friends "smart kids" who "haven't figured out how to stay out of trouble," as one teacher says, or "misfit" pranksters, as their classmates and the school administration believe? And what exactly does Mars's mom do for her second job that requires her to wear a black turtleneck and leggings?
Readers of this fast-paced mystery do not need to have listened to the serial podcast to become utterly absorbed in the action on the pages. Throughout the book, Sheela Chari (Finding Mighty) includes text messages, images and podcast "screenshots" with listener comments. Alternating points of view give a glimpse into each child's struggles and dreams. Identity, for example, is a source of both pride and frustration for each of the friends. JP identifies as neither a she nor a he, preferring "they." Many of their middle school peers find this gender identity ripe for harassment. Randall, aka Toothpick, is super-intelligent but doesn't always realize his friends like him for more than his brains. And Mars defends his buddies creatively and to a fault, leading him to trouble more often than not.
This terrific start to a book series contains intriguing characters, conspiracy theories, customized drones, holograms and a tantalizing mystery that could be leading readers anywhere in this world... or beyond. --Emilie Coulter, freelance writer and editor
Shelf Talker: Based on a popular podcast, this lively sci-fi adventure follows Mars Patel and his friends as they try to discover if a famous billionaire inventor is behind some mysterious disappearances.