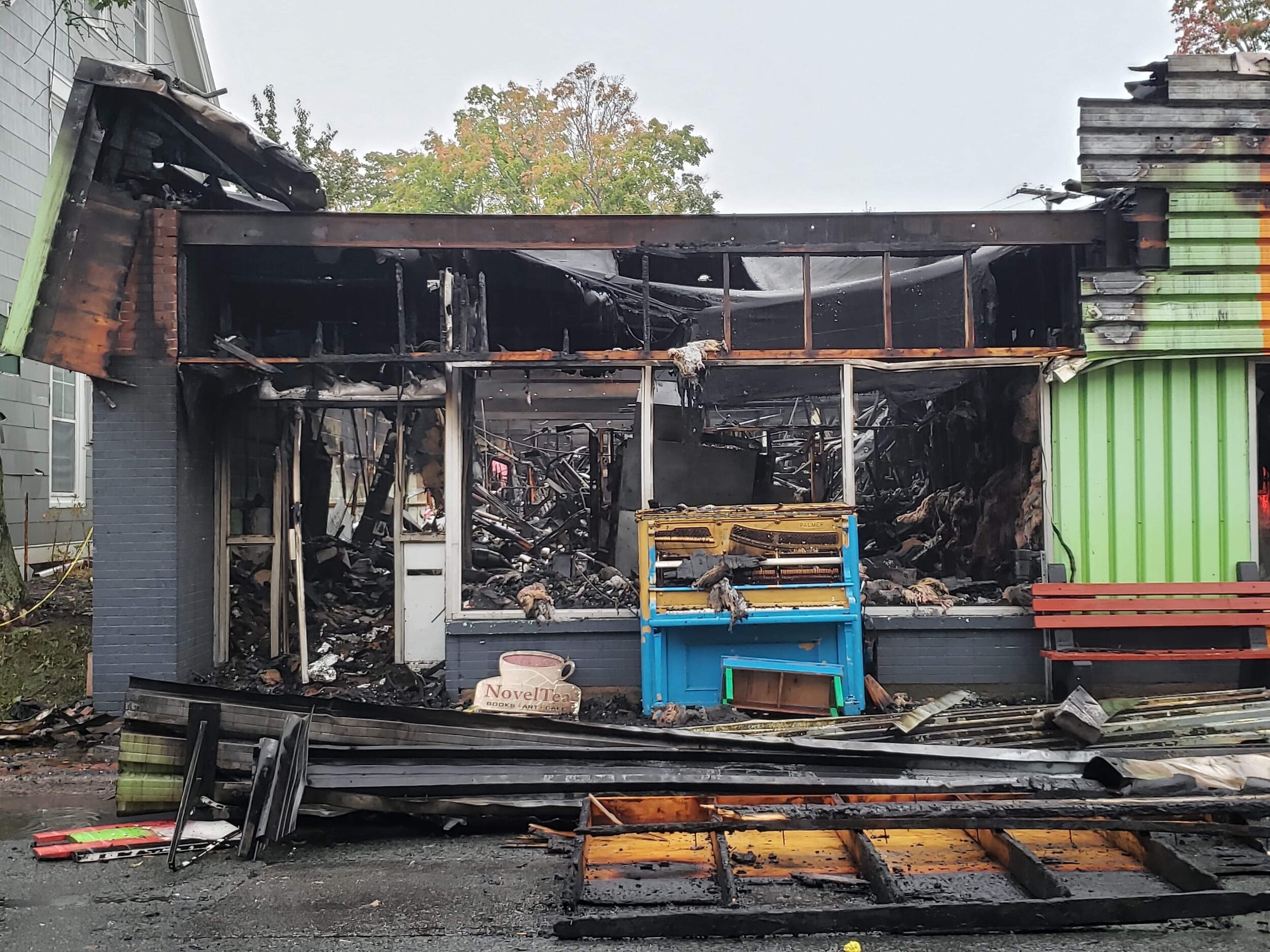 The building where Canadian bookseller NovelTea Bookstore Cafe is located in downtown Truro, N.S., was one of several businesses destroyed by fire Sunday night, CBC News reported.
The bookshop posted photos of the fire on its website, noting that "NovelTea is so much more than bricks and mortar, NovelTea lives in our hearts! NovelTea is about community connection and support. We are currently working on finding a new space where we can gather again and experience all that the heart of downtown Truro represents!"
A GoFundMe campaign with a C$15,000 (about US$11,370) goal has been launched by Mariah Hazzard, who wrote that the shop is "owned by my in-laws, Keith and Vonda Hazzard. NovelTea has been a staple in the downtown Truro experience! 2020 has been hard enough on local small businesses, this has made an already brutal year even harder. I want to raise money to provide some financial relief for them as they figure out all of this and hope to find a space to continue to serve all their wonderful costumers the coffee and treats they've come to love!"
NovelTea posted on Facebook yesterday: "Thank you so much for all the love and support today! We've been completely overwhelmed with all your encouraging messages. People stopped us on the street to encourage us, pulled over their cars, offered us free meals, so many texts and messages, we have definitely felt your support! Our daughter-in-law started up a GoFundMe page. We will be using all the funds to help us find a new place to set up and get NovelTea up and running as quickly as possible. You guys are amazing!"