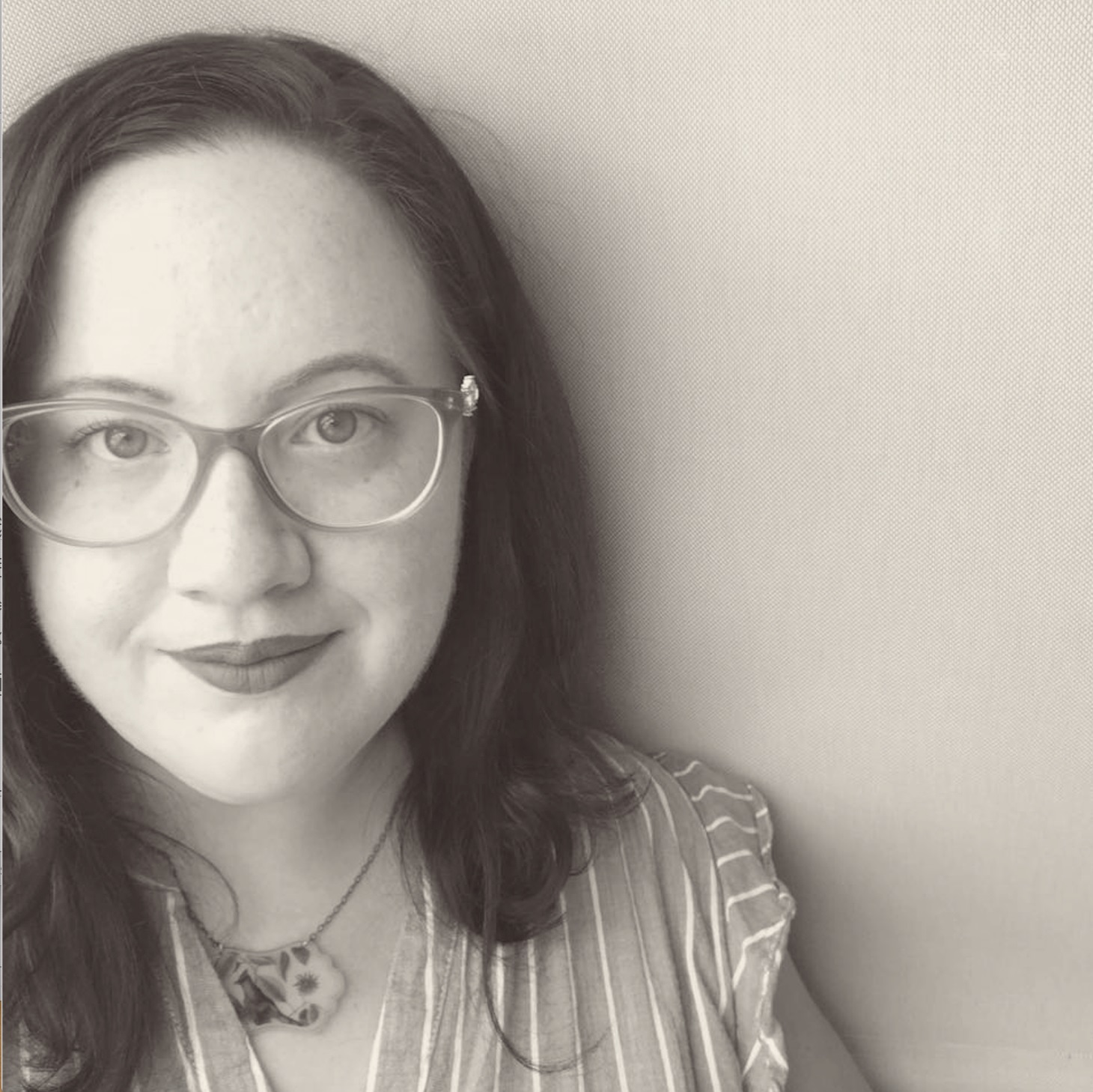 Kelly Jensen is the editor of three anthologies for young adults. She's worked as a teen and adult librarian, teaches yoga in her free time and her reading life is one she relishes. The most recent anthology she's edited is Body Talk: 37 Voices Explore Our Radical Anatomy (Algonquin Young Readers, August 18).
On your nightstand now:
Aimee Bender's latest novel--her first in 10 years!--The Butterfly Lampshade. I love her dreamy, magical stories, as well as her lush and vivid writing.
Hood Feminism by Mikki Kendall. Mikki is someone I so deeply respect and her writing on feminism is vital.
Jean Kyoung Frazier's debut, Pizza Girl, about a pregnant 18-year-old pizza delivery driver who becomes obsessed with one of her customers. Funny, wry and all of the things I just love in a book.
Favorite book when you were a child:
The Baby-Sitters Club series by Ann M. Martin! I was a voracious reader as a child and, honestly, I can remember the titles I didn't like more than those I'd call favorites because I liked so many. But the Baby-Sitters were like the sisters I never had, and they've never left me.
Your top five authors:
Brutal question! The five authors I consider automatic buys are Nina LaCour for her quiet, literary style; Ann Patchett, whose The Magician's Assistant is my all-time favorite and one of the only books I've ever reread; Samantha Mabry, whose magical realism is lyrical and rocks my world; Brandy Colbert, who writes some of the most complex and authentic realistic YA books; and though she's only published one book, Jia Tolentino is on this list, too, as her essays are mind-boggling good, challenging and insightful.
Book you've faked reading:
My college adviser was a Virginia Woolf scholar and, though I took many classes with her and was assigned many books by Woolf, I never cracked the cover on one of them. Sorry, Leslie.
Book you're an evangelist for:
Thirteen Doorways, Wolves Behind Them All by Laura Ruby. This historical novel is a ghost story, as well as a powerful look at the realities of Sicilian immigration in Chicago. I'm Sicilian and my family immigrated to Chicago, and this story was my family's story, as much as it was something wholly unique and enveloping.
Book you've bought for the cover:
Everywhere Antennas by Julie Delporte and translated by Helge Dascher. It's a graphic novel in a beautiful and minimal palette, and the cover hints at the gorgeous art within the book.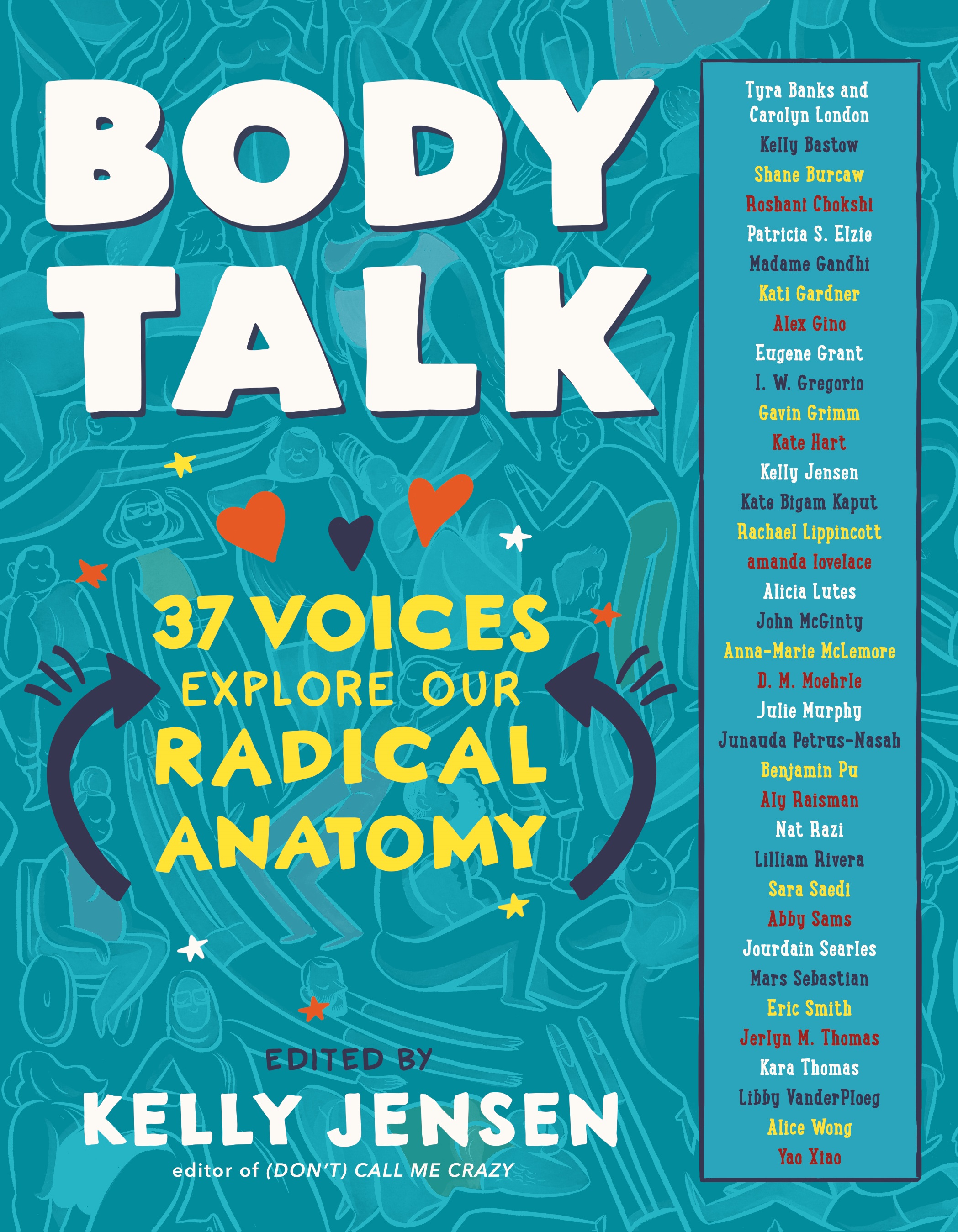 Book you hid from your parents:
My mom gave me all of the "bad" and "dirty" books! She introduced me to Go Ask Alice and gave me Flowers in the Attic sometime in middle school. In turn, I handed her the bloody Stephen King books I thought she'd like as much as I did (she did not).
Book that changed your life:
The Ghost with Trembling Wings: Science, Wishful Thinking, and the Search for Lost Species by Scott Weidensaul. I read this in college, at a time when I thought I had no real understanding of science or science writing. This book turned me into someone who loves nature and the mysteries of the world around us, but also someone who can read and love narrative science writing.
Favorite line from a book:
"My mind then wandered. I thought of this: I thought of how every day each of us experiences a few little moments that have just a bit more resonance than other moments--we hear a word that sticks in our mind--or maybe we have a small experience that pulls us out of ourselves, if only briefly--we share a hotel elevator with a bride in her veils, say, or a stranger gives us a piece of bread to feed to the mallard ducks in the lagoon; a small child starts a conversation with us in a Dairy Queen--or we have an episode like the one I had with the M&M cars back at the Husky station.
"And if we were to collect these small moments in a notebook and save them over a period of months we would see certain trends emerge from our collection--certain voices would emerge that have been trying to speak through us. We would realize that we have been having another life altogether, one we didn't even know was going on inside us. And maybe this other life is more important than the one we think of as being real--this clunky day-to-day world of furniture and noise and metal. So just maybe it is these small silent moments which are the true story-making events of our lives." -- from Life After God by Douglas Coupland
Five books you'll never part with:
One of my favorite things about being a librarian was weeding books. If it wasn't moving and wasn't of special significance, it was weeded so new books could fill those spaces. So, honestly, I have no real attachment to any of my books. But if I had to pick, I'd pick only one: The Magician's Assistant.
Book you most want to read again for the first time:
Braiding Sweetgrass: Indigenous Wisdom, Scientific Knowledge, and the Teachings of Plants by Robin Wall Kimmerer. I adored this when I read it on audio, as Kimmerer performs it. But as much as I took away from it, I think I'd take even more away now a few years later, when the landscape of my own life looks so much different than it did when I met the book. The beauty of nonfiction, though, is that returning to it again and again means bringing to the text more lived experience.
What author would you like to see a new book from?
After revisiting Rachel Klein's bizarre and entrancing The Moth Diaries, I want to know where the next Klein book is. That came out almost 20 years ago, and I suspect readers who visit it now would see it as so far ahead of its time. But whatever happened to her? Is she still writing? I want more!