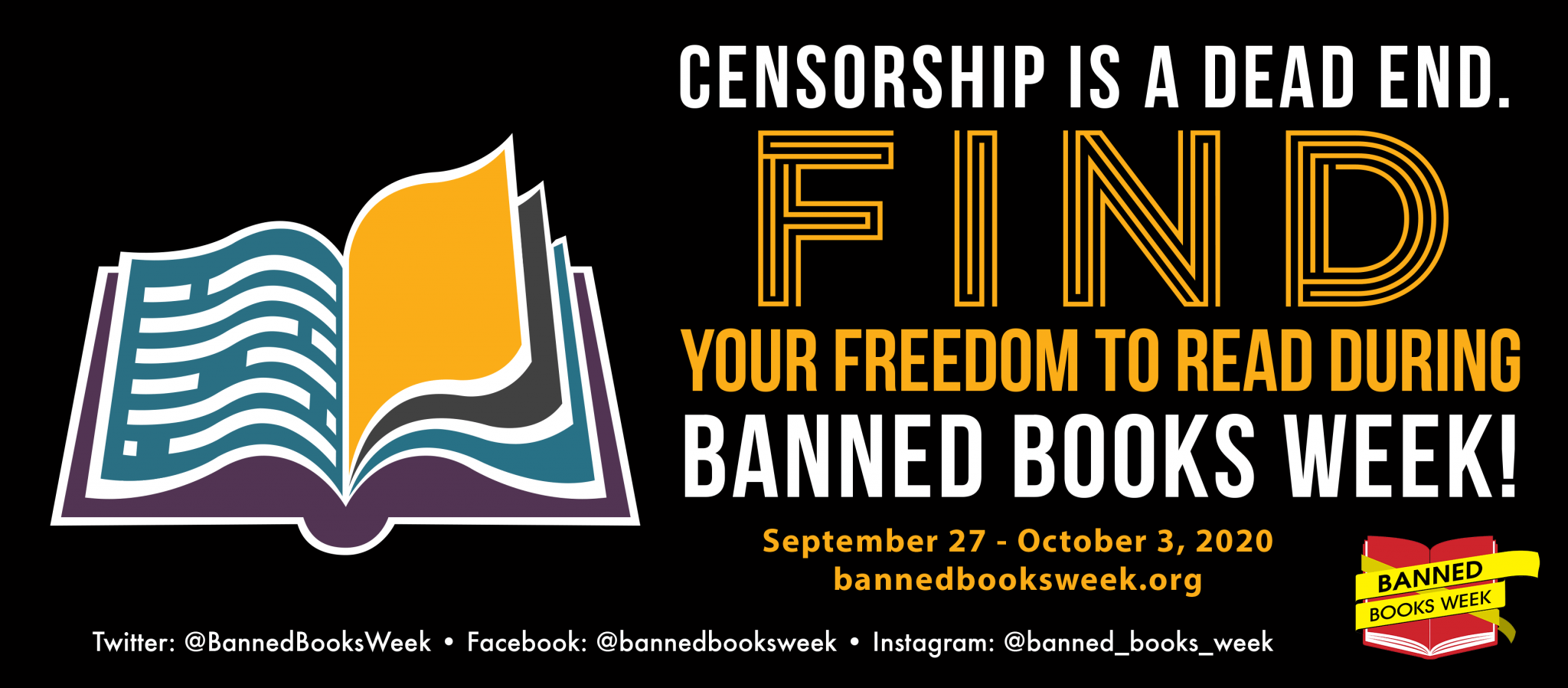 Banned Books Week, the annual event celebrating the freedom to read, will be held September 27 to October 3 with the theme "Censorship Is a Dead End." Bookselling This Week noted that booksellers "are encouraged to take advantage of both Ingram's discount [3% until October 4] on banned, challenged and relocated titles and the American Libraries Association's virtual programming ideas. This year's Banned Books Week is a great opportunity, especially as school districts are doing virtual or hybrid learning, to market your bookstore to the community and drive customers to your store."
The American Libraries Association has created a list of 40 virtual program ideas for Banned Books Week, including story time or q&a with a banned author, a partnership with a local LGBTQIA+ group to address why LGBTQIA+ stories are overwhelmingly censored, an online bingo based on banned book titles, and a partnership with an organization that centers on Black voices to discuss racism and the continuing challenges books about racism and police brutality face.
The ALA's program ideas in part reflect titles on its most challenged books of 2019, where eight of the 10 titles were challenged or banned because of LGBTQIA+ content.
ABA members can download an 8.5x11 Banned Books Week poster to print as a counter card or use on social media.
BTW noted that the full list of hashtags associated with this year's event are: #BannedBooksWeek, #bannedbooks, #FirstAmendment, #freespeech, #censorship, #intellectualfreedom and #bannedbookslist.