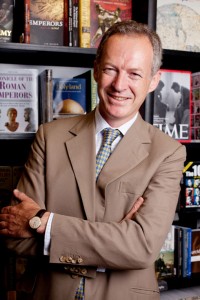 James Daunt
Conceding that local lockdowns have been "devastating" for sales in the U.K., Waterstones managing director James Daunt expressed confidence stores can meet demand in the run-up to Christmas. The Bookseller reported that Daunt told a virtual Frankfurt Book Fair audience that key factors in responding to the challenge include having "teams of professional booksellers running their stores being sensible, hard-working and responsive to it," and needing "all parts of the business to work. As the bookstore goes down we need the online to come up, which indeed you can see happening regionally as well. We're fortunate in having very large DCs [distribution centers] and able to meet that logistic challenge reasonably effectively so far."
Looking toward the holiday season, Daunt observed: "We need to find a way to smooth out the concentration of trade in the final days and the reality that it's not just in the final days, its within certain hours during those final days. So we need to encourage early shopping, we need to encourage late shopping. We need to give every encouragement to customers to shop earlier and not leave it till later."
Noting that the "brutal truth is the best of our stores and the best of our booksellers are doing it brilliantly and the less good ones are struggling," Daunt said: "It's a significant challenge and for a large business also a significant logistics challenge of how do you ensure that you keep enough books in stock? I think we're quite challenged this year and I think, frankly the pressures on publishers printing enough and quickly enough is making our life as booksellers more difficult than it would normally be. You can't pile up enough copies of many of these books, just because the printing capacity isn't there."
---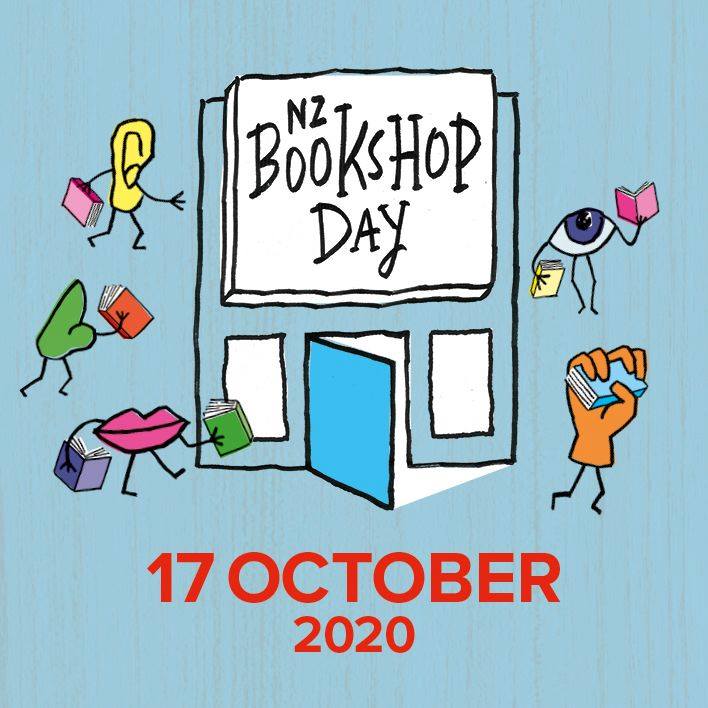 Tomorrow is the sixth annual New Zealand Bookshop Day, with booksellers throughout the country celebrating their communities with a range of events, competitions and activities. The theme for 2020 is "engage your senses."
"We are excited for this coming Saturday to celebrate Bookshop Day!" Poppies New Plymouth posted ion Facebook. "We have goodies coming out of our ears! And we have some local talent to sweep you away with some literary fun.... We hope to see you there!"
Schrödinger's Books in Petone noted: "Cookies, Yorkshire tea, face painting, make a bookmark, music, make a wish at the wishing tree and try to guess the best smell in the world!... Buy a book and be in the draw to win a box of goodies! Join us on Saturday to help us celebrate NZ Bookshop Day."
---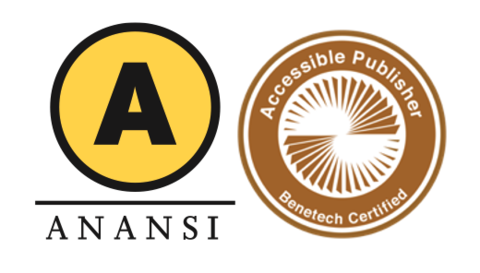 House of Anansi Press has become the first Canadian publisher to receive Benetech's Global Certified Accessible certification for e-books, which recognizes that all of the publisher's e-books will be accessible to readers with print disabilities. The goal of GCA certification is to help publishers create "born accessible" content.
E-book accessibility is a priority for the House of Anansi Press cross-media team, led by director Laura Brady, who said: "I am so pleased to have this certification for our e-books. It feels like the work to make content born accessible dovetails nicely with broader work at Anansi to publish inclusively, and our efforts are part of a larger cultural calling to meet the diverse needs and tastes of our readers. We have an excellent cross-media team here whose hard work has paid off."
With more education options transitioning online during the Covid-19 pandemic, "the accessibility of e-books is more important now than ever," House of Anansi Press noted, adding that the company is "proud to be contributing to a more accessible landscape of digital publishing for all and will continue to follow Benetech's imperative: 'If content is "born digital," it can--and should--be born accessible.' " --Robert Gray