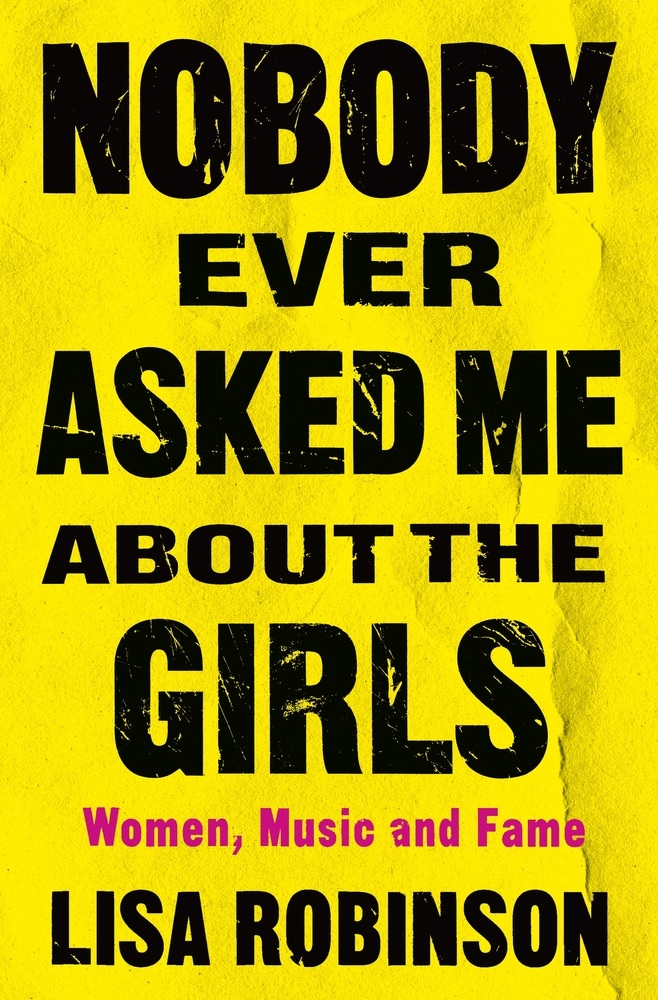 Here's an idea: instead of publishing a cool book of archival interviews with several dozen famous women in music, publish an even cooler book of their insights organized around themed chapters (e.g., "Motherhood," "Sex," "Drugs"). This bright idea comes from pioneering rock journalist Lisa Robinson, whose Nobody Ever Asked Me About the Girls: Women, Music and Fame is part music history, part social history and no part minced words.
Robinson (There Goes Gravity: A Life in Rock and Roll) began editing rock magazines in the 1970s, when "rock music journalism, just like rock music, was a boys' club." She spent more than four decades racking up interviews with heavy hitters, among them Joni Mitchell, Stevie Nicks, Beyoncé and Adele. Inevitably, Nobody Ever Asked Me About the Girls gets into the sexism encountered by many of Robinson's interview subjects. In the 1980s, Joan Jett relayed to Robinson what radio stations were telling her: "We can't play you on the radio.... We're playing a woman already. We're playing Pat Benatar."
Some of the challenges that Robinson's subjects face are common to male musicians as well--how to be a good parent despite a rigorous tour schedule, say--but Robinson is attuned to the different expectations placed on women. Of Patti Smith's decision to move to Detroit in 1979 to be with her eventual husband, the guitarist Fred "Sonic" Smith, Robinson notes, "There never was any thought whatsoever of him moving to New York to be with her--even though she certainly had the bigger career."
Robinson supplements her interview snippets and blunt opinions with choice autobiographical asides ("I got the nickname 'Hot Pants' on the 1975 Stones tour as a sarcastic nod to my prudishness"). She's measured about whether, back in the day, she was remiss in not writing about the exploitation of groupies by rock stars, but she's unequivocal when the music business disappoints her, as it did when it produced what she clearly sees as the twin evils of Madonna and MTV.
Nobody Ever Asked Me About the Girls touches on some of the positive changes Robinson has seen in the business, especially the fact that women, having all too often been exploited by their male managers, are increasingly taking charge of their own careers. Another improvement: there are many more female rock journalists out there now, although it's hard to imagine one as winningly blunt, unpretentious and on-target as Robinson. --Nell Beram, author and freelance writer
Shelf Talker: The pioneering rock journalist collects insights--about sex, drugs and more--from four decades' worth of interviews with dozens of music-world goddesses.