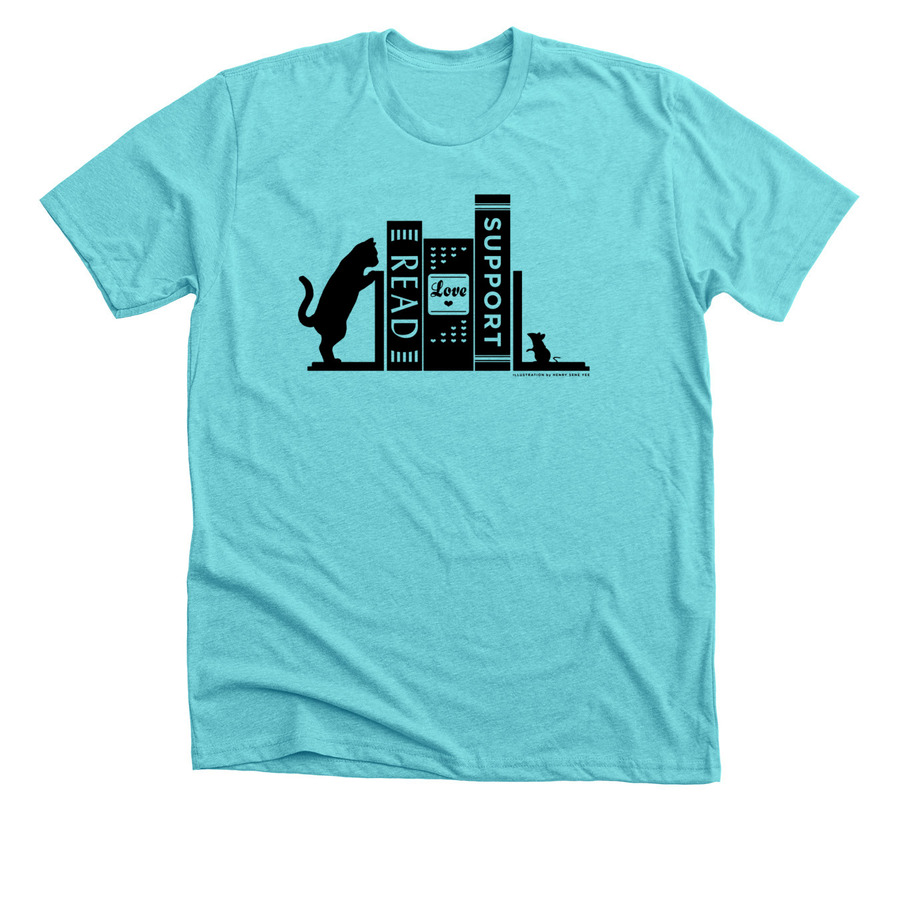 The Book Industry Charitable (Binc) Foundation has launched its first holiday gift guide, which features a range of items such as T-shirts, sweatshirts, totes, mugs, caps, masks and more. The items include an exclusive Binc T-shirt designed by illustrator and designer Henry Sene Yee; copies of Alone Together, edited by Jennifer Haupt; as well as items from Jon Klassen and Libro.fm. Many of the potential gifts are from independent bookstores and comic retailers, who were invited to participate in the gift guide. Anyone who buys a gift from the guide receives a free audiobook from Libro.fm. All purchases from the guide support local indies and/or Binc.
Pam French, Binc's executive director, said, "We know how important the holiday shopping season is to independent bookstores, and we're excited to showcase products from a number of indie bookstores. We hope the gift guide will help shoppers support those stores in a new way."
Since January, Binc has helped more than 600 households along with hundreds of independent book and comic book stores across the United States. The need continues, and every week Binc hears from store employees facing problems related to Covid-19, natural disasters, medical crises, and other emergencies. French added: "We are still in a very precarious moment with rising Covid rates and a steep decline in foot traffic during the most important sales season for stores. The gift guide is our way of raising funds while reminding everyone to shop indie this holiday season."