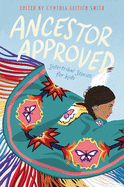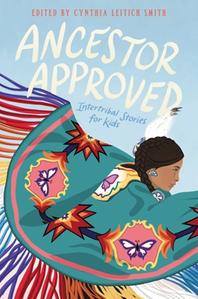 Sixteen of today's most skilled Indigenous children's authors join forces in this anthology of richly varied, loosely interconnected stories all centered on an intertribal powwow "where our hearts beat as one/ to the thump of the drum."
From as far away as La Conner, Wash., and Durant, Okla., kids make the trip to Ann Arbor, Mich., for the Dance for Mother Earth Powwow. They are Cree and Choctaw, Ojibwe and Navajo, Coast Salish and Cherokee. They come with parents, stepparents, foster parents, grandparents, uncles, even a bus filled with Elders. Most of them will dance at the powwow, some building on years of practice, some stepping onto the floor for the first time. Despite their disparate backgrounds, each of them finds meaning and belonging as the powwow inspires deep thought about family and culture. In "Senecavajo: Alan's Story" by Brian Young, Alan gets a push from an unlikely helper as he struggles to tell his Navajo mother that he wants to enroll as Seneca, like his father. In the follow-up "Squash Blossom Bracelet: Kevin's Story," also by Young, Alan is portrayed as an unlikely ally for the protagonist, who must tell his mother that he accidentally sold a bracelet from her booth for far less than its value. Christine Day shows the unbreakable bond and constructive honesty between sisters in "What We Know About Glaciers." Taking a slightly different tack, Rebecca Roanhorse's "Rez Dog Rules" follows Ozzie, a stray reservation dog, as he hitches a ride to the powwow to help an elderly woman's grandson earn the money she needs to repair and stay in her home.
The stories' broad assortment of family makeups, backgrounds and conflicts underscores the diversity of the Indigenous experience, proving the assertion "I don't think there's one way to be Native" in Dawn Quigley's "Joey Reads the Sky." Even so, overarching themes emerge around the importance of family, the solace of tradition and community, and growing personally through supporting others. Characters slip in and out of each other's eyesight across stories, giving the overall work a graceful feeling of connection. Backmatter includes a glossary of terms from First Nations languages used by the authors. Bookended by two poems--the gorgeous "What Is a Powwow?" by Kim Rogers and Carole Lindstrom's moving, transcendent "Circles"--this uplifting assembly affirms the vitality of Indigenous life today and offers accessible situations and characters to all young readers. --Jaclyn Fulwood, youth services manager at Main Branch, Dayton Metro Library
Shelf Talker: Sixteen outstanding Indigenous authors, including Joseph Bruchac, Rebecca Roanhorse and Traci Sorell, imagine the lives of Indigenous kids attending an intertribal powwow in this contemporary anthology.