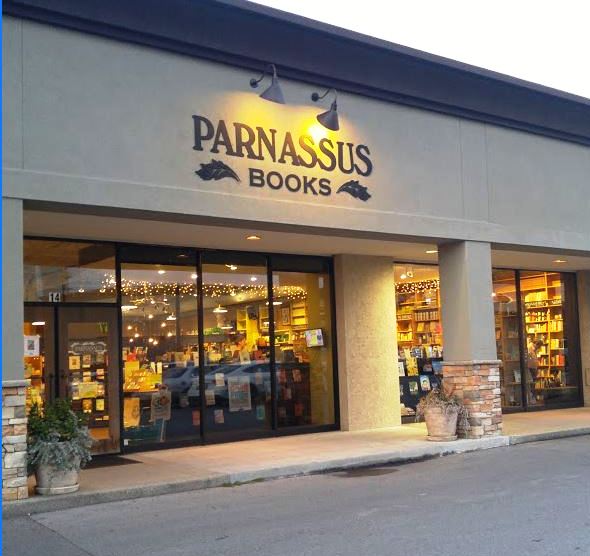 In Nashville, Tenn., Parnassus Books reopened for browsing around four weeks ago, co-owner Karen Hayes reported. She explained that the primary reason for waiting so long to reopen was that she and the team were completely flooded with online orders, and they were too busy operating as a fulfillment center to welcome customers back inside.
In the early summer, Hayes continued, they were scrambling to keep up with the influx of orders of anti-racist titles. Then there was a series of preorder campaigns for books by various celebrities, podcasters and influencers that "just knocked us for a loop." The largest of those campaigns was for The Good Fight by Jana Kramer and Michael Caussin. The couple, who host the Whine Down podcast, live near Nashville, and Parnassus received "thousands of orders" for their newest book.
It took a lot of time and a lot of work to coordinate getting those books delivered, signed and shipped to customers, Hayes said. And while The Good Fight was the largest campaign of the summer, there were also significant campaigns for books by Jessie James Decker, Lauren Akins and others.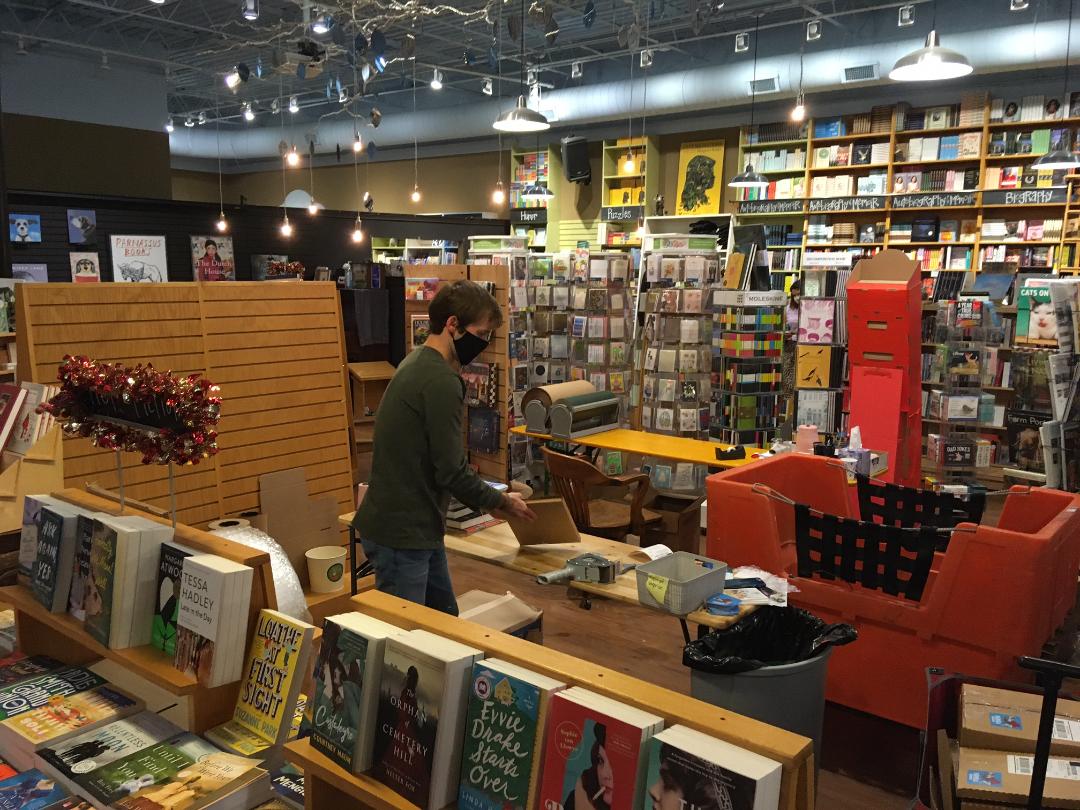 Parnassus' in-store shipping center
After things "died down" a bit, the store was able to get enough things in line to reopen. No more than 10 people are allowed inside at a time, masks are required and a staff member takes customers' temperatures at the door. She noted that most everyone has been great about following safety protocols, though there was a group last week that "was a little bit of a problem."
Hayes said that while the store obviously hopes to get back to in-person events eventually, they've been successful with virtual events, and she hopes that there is "always space for virtual events" in the future, especially for distant authors or authors who have stopped traveling in general. Over the course of the pandemic Parnassus has also gained a lot of new customers from out of state, and she doesn't think that shipping will completely stop. It will present an eventual problem, though, of trying to figure out how to accommodate the space needed for shipping and fulfillment when events are happening and the store can be open to full capacity.
Trying to adjust to the pandemic has taught the Parnassus team a great deal about processing online orders. It used to be that the one person on staff dedicated to online order processing would occasionally have another bookseller help them out. Now all full-time booksellers are able to process orders as needed and can answer customer service questions themselves. Hayes also praised the ABA for "really stepping up" their education about IndieCommerce and tweaking a lot of things to make it easier to process orders and receive payments.
When it came to ordering for the holidays, Hayes said the store started cutting buys early in the year while keeping an eye on certain things for the fall. They've tried to "beef up" orders on titles they know will be sure-fire hits, though they unfortunately "didn't take as many chances" on more marginal books. Parnassus is encouraging shoppers to buy early, and the store released its holiday catalog much earlier than normal. The catalog is online and the titles in it are flexible, so the team can add or take out books based on availability.
---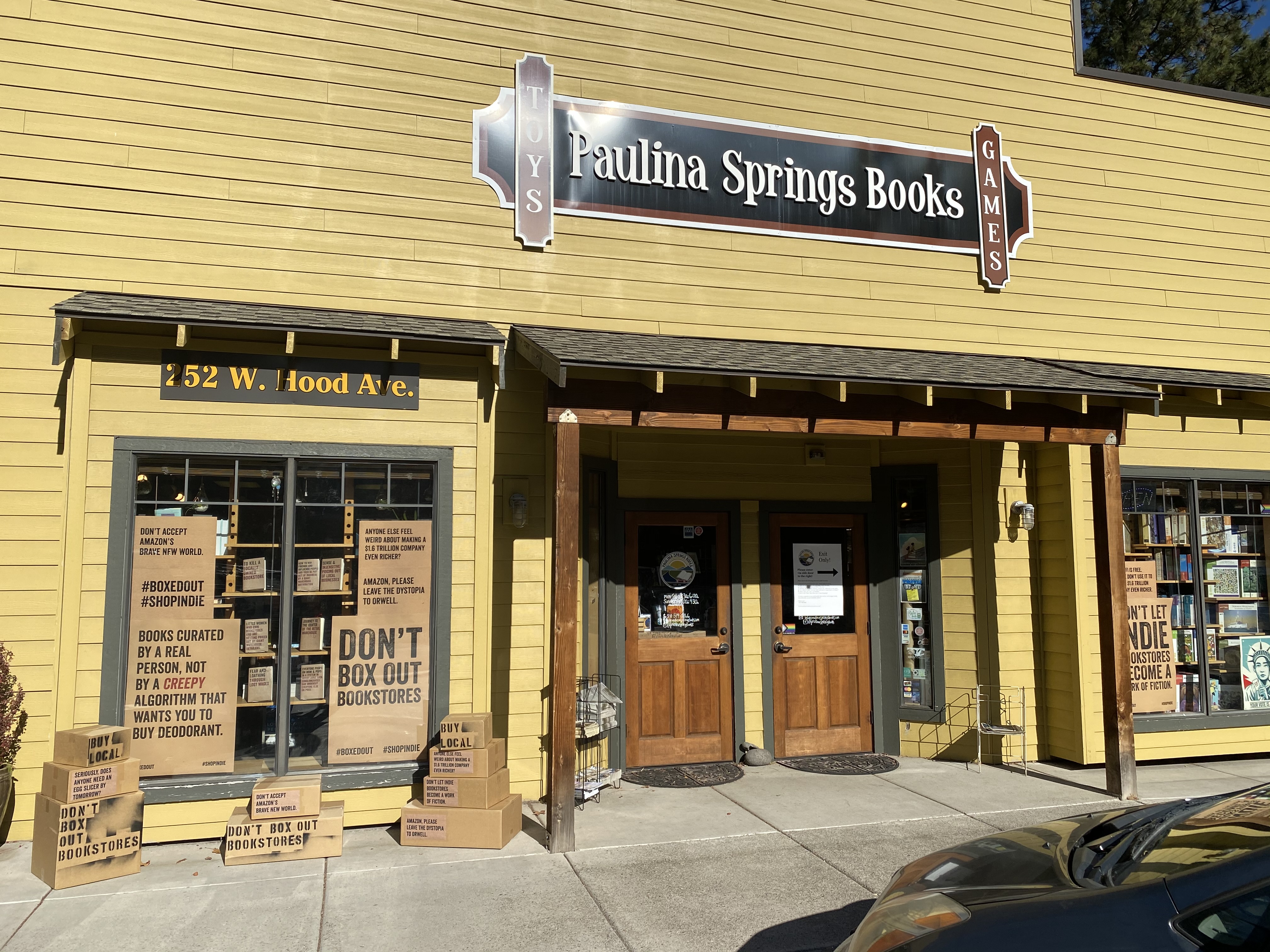 Lane Jacobson, owner of Paulina Springs Books in Sisters, Ore., reported that he and his team are still allowing no more than eight customers in-store at a time, although that is about a quarter of the mandated safe limit. Previously, they had the store's front door serving as an entrance and used the side door as an exit, but they've switched that around with the onset of cold weather. Now, if customers have to wait to enter the side door, they have an awning over their heads.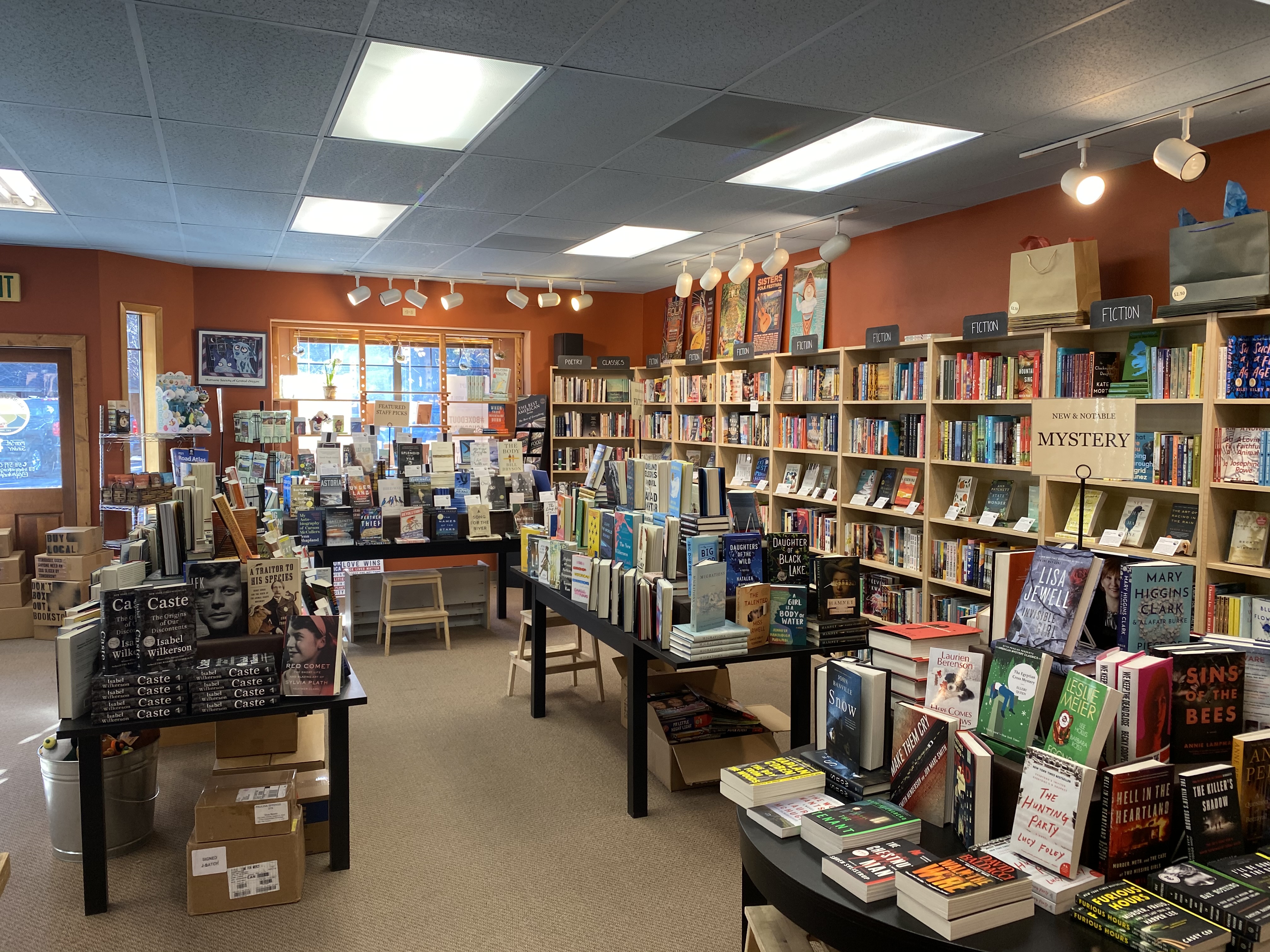 Jacobson noted that in some ways, business is entirely normal--sales are decent; they're seeing many of their regular customers; and inventory is still coming and going. But it doesn't feel that way. There is a sense of coziness that is missing, and customers are no longer able to browse and meander as they'd like. Everything feels a bit more "transactional" than normal, though Jacobson emphasized that having customers in-store is still the highlight of his team's day.
During the pandemic Paulina Springs Books "finally" launched Reads & Roasts, a monthly book & coffee subscription curated by the store, which Jacobson said has been a hit. Like most stores, they've increased their online presence, and earlier this summer Jacobson partnered with two other Pacific Northwest bookstores to create the Books in Common NW event series. There have been at least two events per week for a while now, and it has been "more successful than I think any of us had hoped." Most of the team's energy, though, has gone into "holding down the fort" and keeping things running smoothly.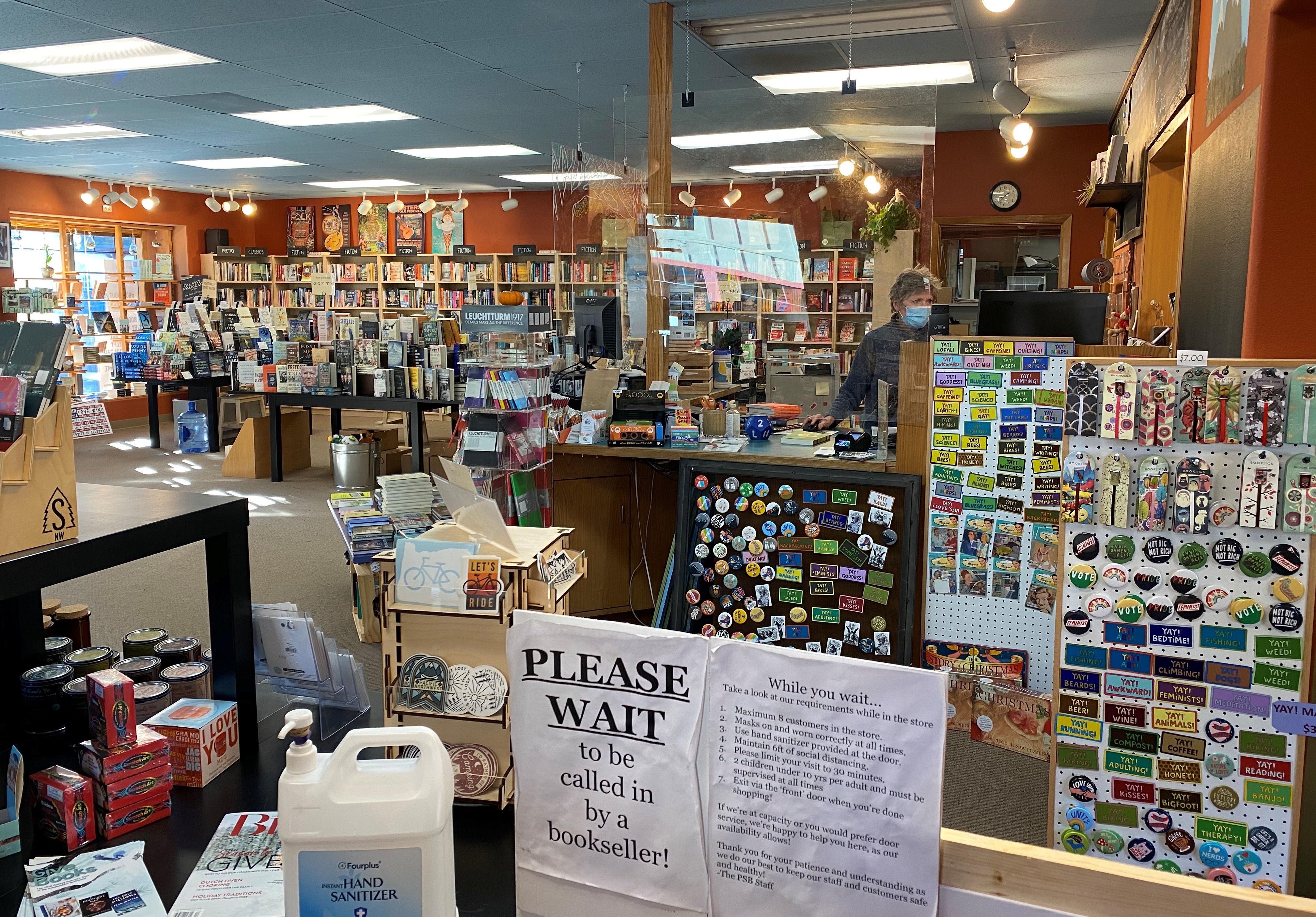 Jacobson said he didn't much change his approach to holiday buying, other than stocking up on more puzzles and board games than normal. With so many things up in the air, he continued, it's hard to have confidence in any plan. He pointed out that during the past year, every time he tried to get "clever" about his approach to something, it would inevitably "bite him in the butt" one way or another. So he's opted for a "pretty standard approach" and will take things day by day.
On the subject of whether Oregon's new Covid restrictions have affected his plans for the holiday season, Jacobson explained that he and his team are doing everything they can to be prepared for any new developments in terms of safety measures. But for operations, they are just taking it day to day. The store was fortunate to have a strong finish to the summer season and a busier-than-normal start to the fall, so Paulina Springs Books is in a good place headed into the holidays. --Alex Mutter