British Prime Minister Boris Johnson announced Saturday that the planned brief relaxation of Covid-19 rules for Christmas had been scrapped after scientists said a new coronavirus variant was spreading more rapidly, the Associated Press reported. Tier Four restrictions--similar to England's second national lockdown--will apply in all areas of London as well as much of southern England. Indie booksellers, who are still permitted to operate click-and-collect service, were reacting quickly to the news on social media: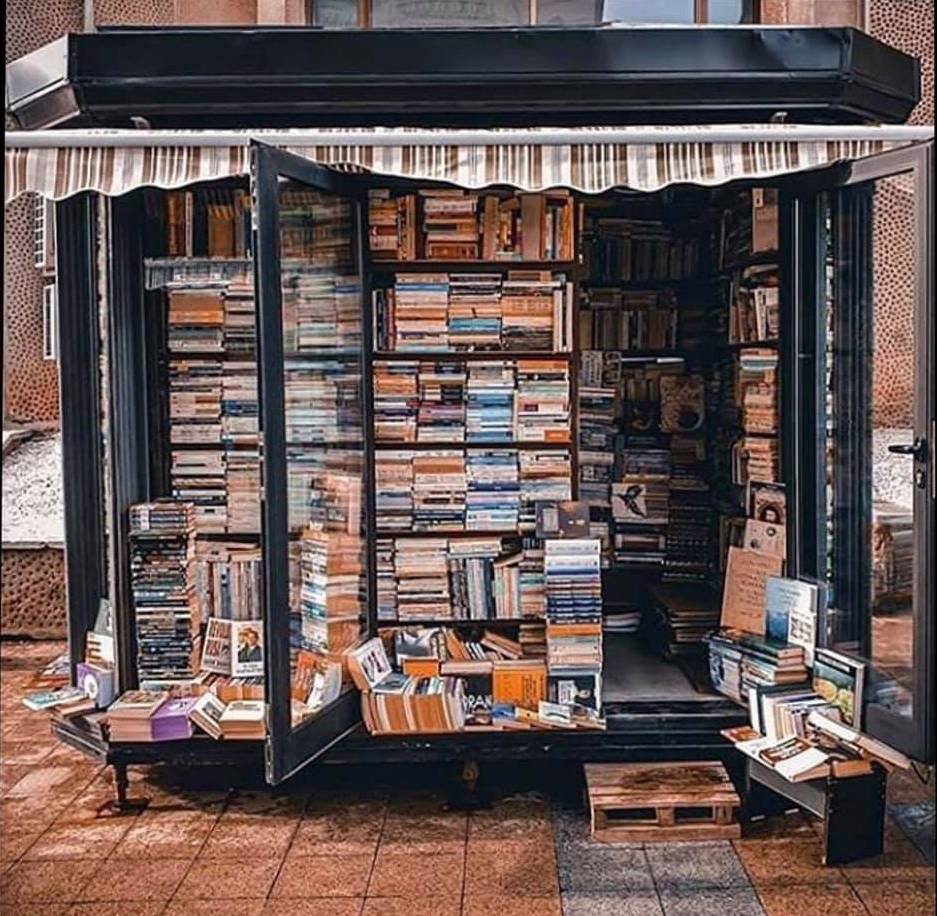 Clapham Books, London: "So, Tier 4... We're here for collections, 10am-4pm, every day up to and including Christmas Eve. You can also still place orders by phone or email. Thank you for all, again, for your support and kindness during all these changes and uncertainties."
Pigeon Books, Southsea: "Just as we were getting used to having people in the shop again... unfortunately due to the Tier 4 announcement we're back to click & collect and local (PO1-PO5) deliveries only for the next week. We'll be in the shop from 10am-3pm Monday to Thursday--and then we'll be closing the doors until the new year.... Thank you all once again for coming on this very frustrating journey with us--you're all amazing!"
Dulwich Books, West Dulwich: "Here we go again.... we have loads of books in stock and there is still time for your present buying, click & collect."
Moon Lane Books & Toys, Ramsgate: "We are yet again filled with sadness to let you know that we will be closing the shop from Sunday 20th December until further notice as Kent is put into Tier 4 COVID-19 restrictions from midnight tonight. We want to thank you all from the bottom of our hearts for supporting us the way you have so enthusiastically and loyally whether booking online shopping slots or using our new online shop in partnership with Bookshop.org UK (which has been a lifeline for us). Stay safe and we look forward very much to seeing you in the New Year 2021!!"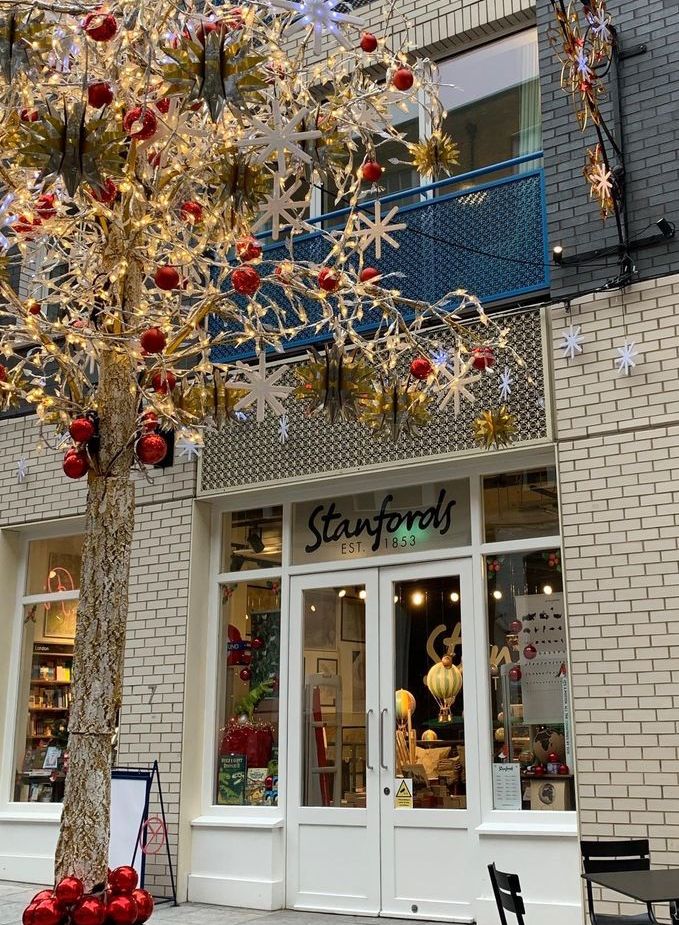 Stanfords Travel, London: "As we are in Tier 4, our store is now closed, however our Click and Collect service is still available. Also, our cafe is open for take away (for today at least). We would like to say a heartfelt thank you to all our wonderful customers for your support during this time. We've been through a lot during our 153 year history but nothing quite like this."
Round Table Books, London: "We had posters. We had billboards. We had signed books. We had shelves stacked. We did everything we could. We're so sorry we have to close--the safety of customers and our booksellers is most important. This has been the toughest year--WE'LL BE BACK. ** SEE YOU IN 2021! **"
---
Scotland's planned five-day relaxation of Covid restrictions over the holidays period has been cut back to just Christmas Day, and a Wales-wide lockdown "has been brought forward to Sunday with festive plans canceled for all but Christmas Day," the BBC reported. Indies were recalibrating in those countries, too: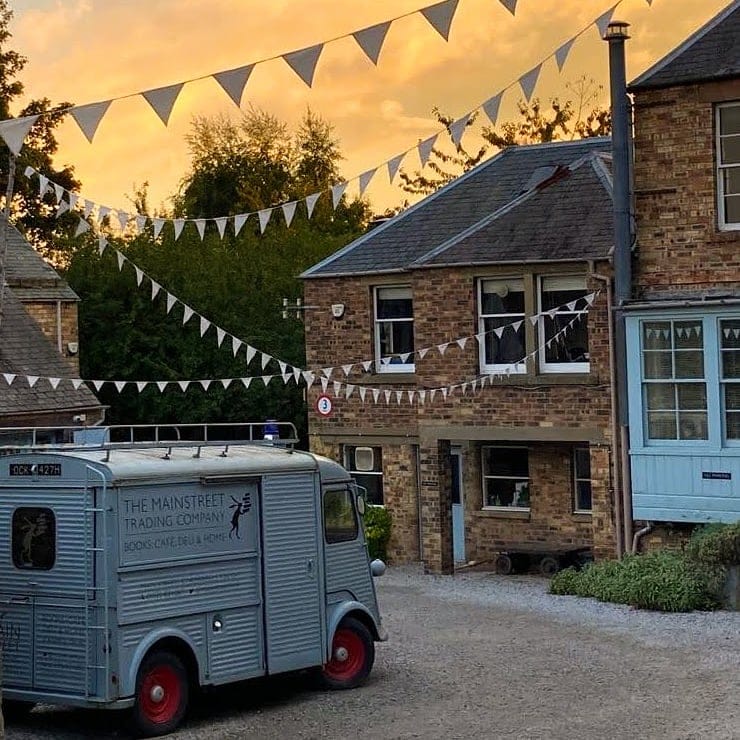 Mainstreet Trading Company, St. Boswells, Scotland: "Well then, here we go again. Like all of you, we are still processing the news from last night about the new lockdown. We will let you know as soon as we know exactly what we will be able to do from the 26th onwards, but for now, we can assure you that our online store will remain open and we will continue to send out gift boxes and everything else.... Please keep your distance, sanitise, be kind to each other, shop small if you can, and keep your chins up. We'll get through this together."
Browsers Bookshop, Porthmadog, Wales: "So there we have it, lockdown number 3 for Wales. I hope you have all recovered from last night's announcement. I would like to outline what happens next at Browsers. Firstly though, I would like to extend a H U G E thank you to each and every one of you who supported us in our 13 days of trading. Thank you Thank you Thank you! The amount of love shown by the majority of shoppers was humbling, the congratulations, the good wishes, the cards and flowers we received, and the cakes from those welcoming us back left us speechless. Did I say thank you already?"
---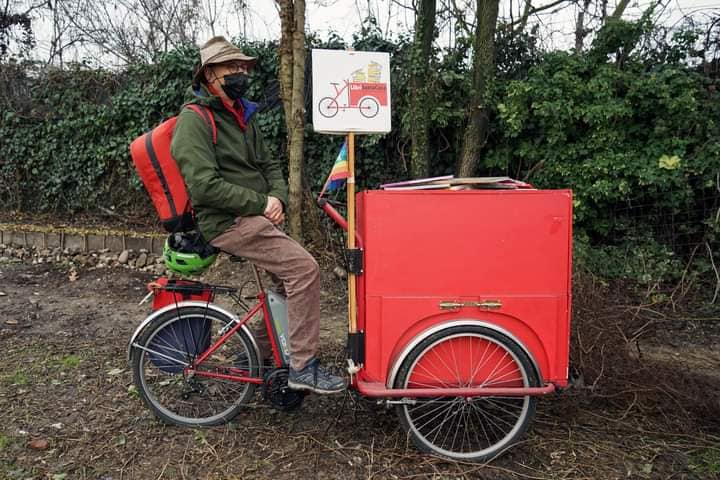 Luca Ambrogio Santini, LibriSottoCasa
In Italy, Luca Ambrogio Santini "is considered to be something of a knight-errant as he cycles around parts of Milan on his red cargo bike delivering books to people's homes, so much so he is affectionately called the 'Don Quixote of booksellers,' " the Guardian reported.
"Quixote went to fight against the windmills," Santini said. "My windmills are the online retailers from those monster multinationals... which for us independent booksellers are unnameable.... Obviously, Amazon.... I practically do what they do, and often I'm faster than them."
Under the name LibriSottoCasa (books on the doorstep), Santini "fits his wares into a two-square-meter [22-square-foot] box on the front of his bike before delivering them to customers in the southern districts of Milan.... [T]he pandemic has proved to be a bit of a boon, as people spending more time at home rediscover the joy of books"
"Some customers have counted how many books they've read since March, and the numbers are significant," said Santini, who owned a bookshop in Milan's Largo Mahler for 20 years before being forced to close in 2013. He launched his bike bookshop in 2015. "I have always cycled around the city and so decided to try it out."
He added that the pandemic has inspired people to realize the importance of independent local businesses: "There is a specific solidarity that is being shown. The situation is still not easy for many but the personal connection has helped people feel united with us."
---
Lightning Source UK Ltd. has been renamed Ingram Content Group UK Ltd., or, for marketing purposes, Ingram Content Group. The company said the change "helps create a more consistent global approach to our brand and brings together Ingram Content Group's publisher and retail services in the U.K. into one named entity. There will not be any changes to operations or services."
"Ingram Content Group is committed to supporting the book industry and to our mission of getting more books to more readers as quickly as possible," said Shawn Morin, Ingram Content Group president and CEO. "Aligning our brand as Ingram Content Group creates consistency and better reflects the global scope of our services and reach of our business." --Robert Gray