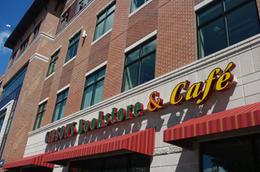 Michael Herrmann, owner of Gibson's Bookstore in Concord, N.H., reported that while sales were down for December by about 4.5%, the store was actually slightly up for the fourth quarter, which he and his team "never would have expected."
Compared to past holiday seasons, sales still trended upward throughout the month, with the heaviest sales coming in the last four or five days before Christmas. But, Herrmann said, the peaks during those last few days were not as high as they usually are, which likely accounts for the 4.5% shortfall. It seemed that people took the advice about shopping early to heart, and sales were more evenly spread throughout the season. Many sales also moved online, and shoppers who entered the store did not browse the way they normally would. Instead, their time was "brief and targeted," with many simply picking up online orders and leaving immediately.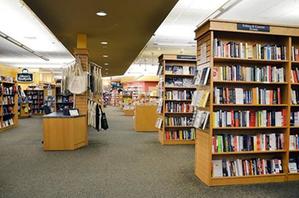 Herrmann pointed out that under New Hampshire's Covid guidelines, Gibson's could have had 80 people in-store at any given time, but Herrmann and his staff felt that was "way too many." They enforced their own limit of no more than 40 customers at a time, and they were able to do that successfully over the last two weeks before Christmas. People were "happy to wait," and for the most part the weather cooperated. And, like every bookstore in the U.S., "we had to become the mask police all too often, and we hated it." While most shoppers were willing to comply, this added a "layer of stress to an already exhausting time of year."
The store's biggest seller of the holiday season was The Last Traverse by Ty Gagne, a local title published by small publisher TMC Books. It "barely edged out" A Promised Land by Barack Obama, and other top sellers included The Boy, the Mole, the Fox and the Horse by Charlie Mackesy (which Harper "heroically" delivered to Gibson's two days before Christmas in quantities sufficient to fill orders), A Libertarian Walks into a Bear by Matthew Hongoltz-Hetling and Shake Strain Done by J.M. Hirsch.
On the subject of shipping delays and other such difficulties, Herrmann said they became the "new normal," and the store was "never sure when, or even if, orders were going to come in." He remarked that in a way it was liberating, as it removed any pressure to give customers answers that would make them happy. The team only had to convince shoppers they were doing their best, and then do it.
He noted that every publisher "up and down the line" was hampered by Covid-related supply-chain issues, though some, like Penguin Random House, were particularly reliable. And there were a few publishers, he continued, who were so spotty that in the last couple of weeks of the season the store "didn't even try."
---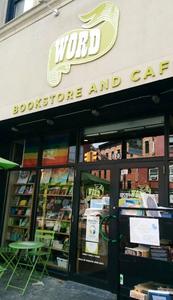 WORD in Jersey City
For WORD Bookstores in Jersey City, N.J., and Brooklyn, N.Y., sales were down for the holiday season and down for the year, owner Christine Onorati reported.
Online sales in November and December were "way up," as they had been for months already. Compared to past holidays, there wasn't a "huge in-person spike," and Onorati noted that there were occupancy rules in place. It seemed that customers did their ordering earlier in the year, but shipping and tracking orders was still a "nightmare" that "sucked up so much of our resources."
Thanks to a signing visit from David Sedaris, Best of Me was WORD's top seller of the season. Other major titles included A Promised Land, The Vanishing Half by Brit Bennett, Caste by Isabel Wilkerson and Ottolenghi Flavor by Yotam Ottolenghi and Ixta Belfrage.
Onorati added that in general "shipping was a mess," and the store ran out of a few titles. Accidentally Wes Anderson by Wally Koval went out early, and Onorati and her team were waiting for Shuggie Bain by Douglas Stuart to come back "for a while." Overall, most of the team's energy was spent on processing orders and tracking shipments, as opposed to in-store traffic, and it "seemed like we were always struggling to keep up." --Alex Mutter