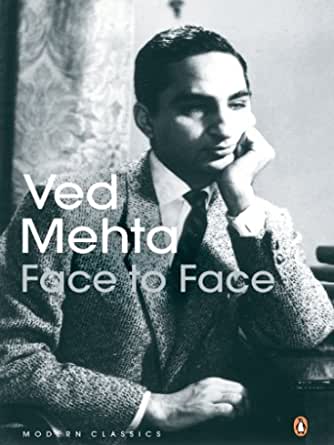 Ved Mehta, longtime writer for the New Yorker and author of a 12-part autobiography that also explored the history of modern India, died on Saturday in New York City at the age of 86, the New York Times reported. The cause of death was complications of Parkinson's disease.
Born in 1934 in British India, in what is now Pakistan, Mehta lost his eyesight at the age of three due to cerebrospinal meningitis. He composed all of his work through dictation, including the many articles he wrote for the New Yorker as well as the more than two dozen books he published throughout his career. He joined the staff of the New Yorker in 1961 and wrote for the magazine until 1994.
Mehta published Daddyji, the first volume of his 12-part memoir entitled Continents of Exile, in 1972. The Red Letters, the final volume of Continents of Exile, was released in 2004, when Mehta was 70. His first book, published in 1957, was Face to Face, about his childhood in India and early education at a school for the blind in Arkansas. His other books include the nonfiction The New Theologian and the collected essays John Is Easy to Please, along with the comic novel Delinquent Chacha.
After leaving the New Yorker, Mehta taught at Yale, Vassar and New York University. In 1982 he received a MacArthur grant.
Mehta's writing was known for its elegance, clarity and the richness of its visual descriptions. So much so that, the Times said, some critics, like the late Norman Mailer, contended that Mehta couldn't possibly be completely blind. Mehta, however, credited his careful reporting and a "determination to write as if I could see," as Mehta himself wrote in Walking the Indian Streets. He also did not allow publishers to mention his blindness in promotional materials.